Star Wars: The Force Awakens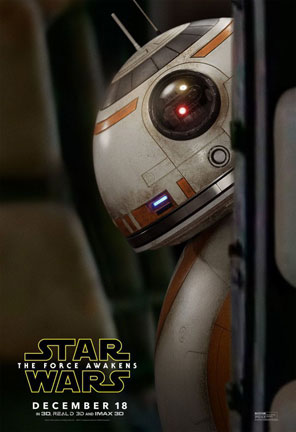 has become the highest-grossing film at the North American box office, beating out Avatar, which held the spot for five years. The previous record holder prior to that was Titanic.
What's amazing is that Star Wars: The Force Awakens achieved this feat in just 20 days – and it still hasn't even opened in China.
Final box office estimates are in, and as of today it has earned $764 million, beating Avatar's record of $760.5 million, which was earned over the course of latter film's entire run.
Avatar still holds the record as top-earning movie worldwide, with a total $2.78 billion. Titanic is close behind with $2.18 billion, and in third is Jurassic World with $1.66 billion.
However, with Stars Wars: The Force Awakens still going strong in theatres, and opening in China this weekend, it's on a trajectory to taking over that spot as well, with $1.58 billion in fourth place.