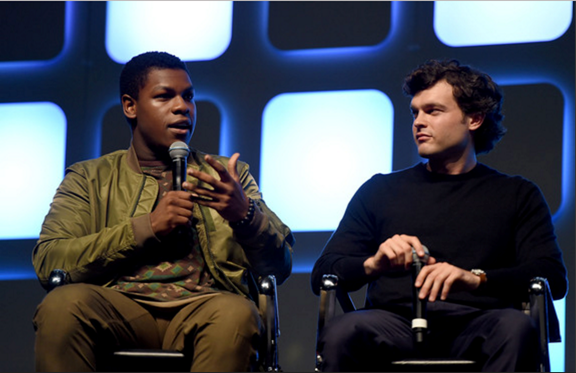 Star Wars fans, eat your hearts out.
Here are photos taken at Star Wars Celebration Europe. a Star Wars convention billed as the "ultimate fan experience."
The convention introduced fans to Alden Ehrenreich, who will play Han Solo in an upcoming Han Solo spin-off movie.
Star Wars: Episode VIII stars Mark Hamill, Carrie Fisher and John Boyega also appeared.
The behind-the-scenes people were there as well. Phil Lord, Rian Johnson, Kiri Hart and Kathleen Kennedy were all there to talk Star Wars, and the upcoming spin-off Rogue One: A Star Wars Story.
Check out our gallery below and let us know how excited you are about Star Wars in the comments. ~ Yanis Khamsi
Photos courtesy of Walt Disney Pictures.