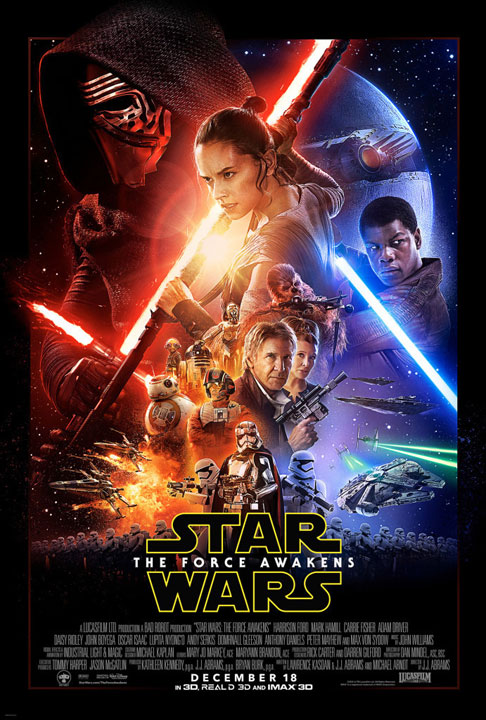 Star Wars: The Force Awakens continued to top the weekend box office, raking in an additional $88.3 million. With over $740 million at the domestic box office since opening three weekends ago, it's only $20 million behind Avatar's all-time total domestic box office of $760 million. Tribute.ca users are among this new movie's many fans, giving it 4 stars.
The comedy Daddy's Home, which reunites Will Ferrell and Mark Wahlberg (who previously starred together in The Other Guys) as competing fathers, retained second place with $29 million. Tribute.ca users gave this movie a 3.9 star rating.
Quentin Tarantino's The Hateful Eight, which opened in limited release last weekend, opened wide and shot to third place, earning $16.2 million and 3 stars from Tribute users.
Sisters, starring Tina Fey and Amy Poehler, held onto fourth place for another weekend, earning an additional $12.6 million. Tribute.ca users gave the comedy 3 stars.
Rounding out the top five was Alvin and the Chipmunks: The Road Chip. The animated comedy earned $11.8 million this weekend and received 3.9 stars at Tribute.ca.