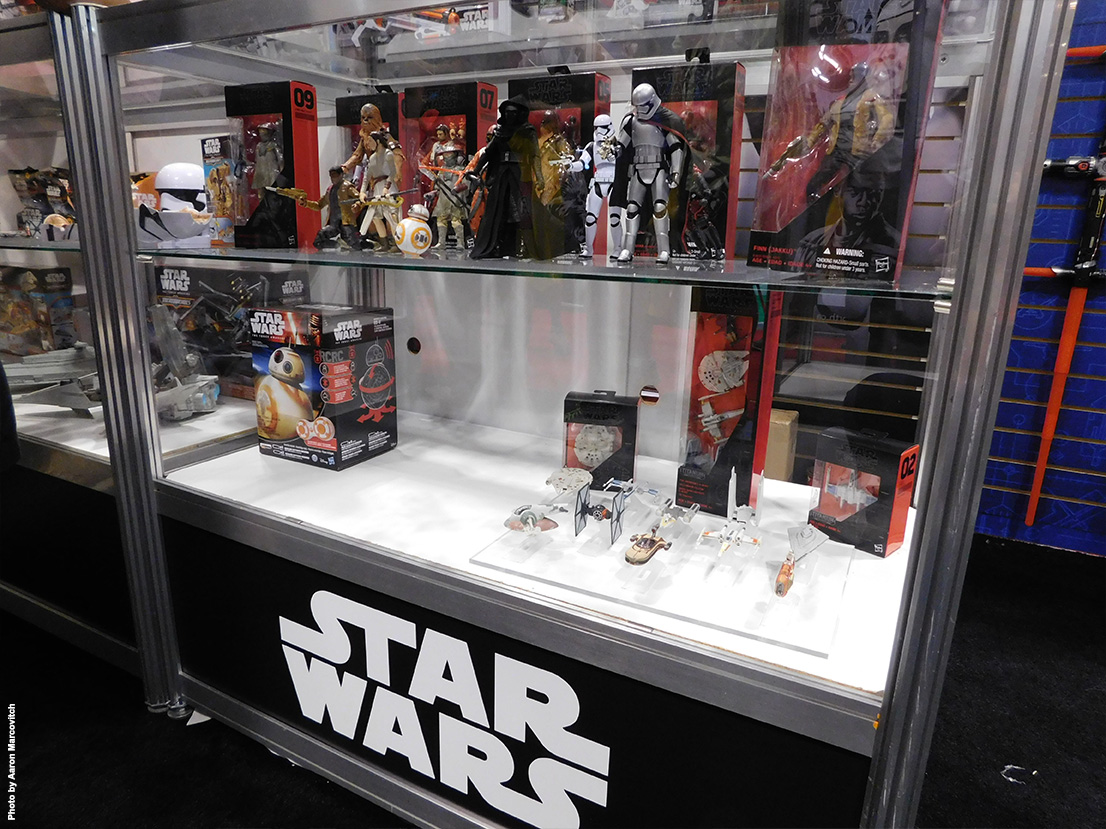 In the very near future, and in this galaxy, there will be a new film in the Star Wars saga. While details of the film's plot are still a mystery, we now have a way to get to know the characters and vehicles that will appear.
With an epic lead-up via a live Youtube un-boxing feed, Hasbro unveiled their official toys of Star Wars: The Force Awakens, and they were put on sale on Force Friday. Fan Expo was a place to find every toy available.
On display was the entire line-up of toys and action figures in all sizes from big to micro. Speaking of micro, Star Wars has returned to the Micro Machines universe with a lineup of play-sets that close up into the Millennium falcon, a Star Destroyer, and even the helmet of a Stormtrooper, as well as a full range of micro sized ships.
There were play helmets for any character that wears one, and even a Chewbacca mask that roars in the way that only Chewie can.
In addition, there was a Furby toy named Furbacca, Nerf guns made to look like the blaster rifles, and of course, light-sabers in any configuration you can imagine.
The new lightsabers can actually be put together in any configuration you want.
And last but not least, the lovable new droid BB-8. We've gotten a look at the Sphero model, which seems to be more advanced than the one that was on display, which is controlled via remote.
Check out the pictures and get ready for the Force to reawaken in theatres December 18, 2015.