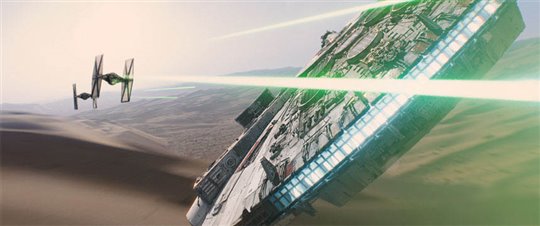 The highly anticipated next installment in the wildly popular Star Wars franchise, Star Wars: Episode IX, has found a new director.
After losing director Colin Trevorrow last week due to creative differences, Lucasfilm and Disney have brought back Star Wars: The Force Awakens director J.J. Abrams to take over the project. And considering the success of that film, fans will surely be delighted at this news.
The director of hit sci-fi films such as Star Trek and Super 8 will also co-write a new script for the movie, along with Chris Terrio. Trevorrow had previously written a script, but it seems that's since been scrapped entirely.
Star Wars: Episode IX was originally due for release on May 24, 2019, but with a new director taking the helm and a new script being written, the release date has been changed.
You'll be able to catch Episode IX when it hits theaters on December 20, 2019. But in the meantime, Star Wars fans have Rian Johnson's Star Wars: The Last Jedi to look forward to, which flies into theaters on December 15, 2017.
Are you excited to hear J.J. Abrams is taking over directing duty, or is there someone else you'd like to see doing the job? Let us know your thoughts in the comment section below! ~Alexa Caruso