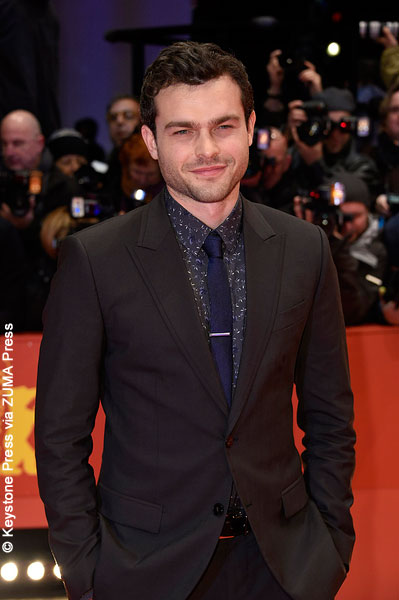 The Star Wars family has just added one more member to its esteemed ranks: Alden Ehrenreich.
The New York Post's Page Six has announced that the 26-year-old actor will soon step into the shoes of Han Solo, the character made famous by Harrison Ford in 1977's Star Wars: Episode IV – A New Hope. Alden will portray a young version of the Millennium Falcon's captain in a spinoff film set to center on Han.
According to Page Six's source, Alden "really impressed" the studio executives of the film with his screening tests. Disney and Lucasfilm are the studios jointly backing the project.
In March, it was revealed that Alden was in the running to win the coveted role. The race included Jack Reynor and Taron Egerton, who Tribute.ca readers predominantly wanted to see score the gig.
According to our poll, Taron was the top pick as he claimed 70 percent of the vote. Jack was a distant second with 16 percent, while the ultimate victor Alden snagged 14 percent of the vote.
Alden, who was discovered by Steven Spielberg at a bat mitzvah in 2003, is no stranger to big-budget, popular pictures. In 2013, he starred in Beautiful Creatures and earlier this year garnered rave reviews for his scene-stealing performance in Hail, Caesar!.
The Star Wars spinoff film is expected to be titled Han Solo: A Star Wars Story and is slated to be directed by Phil Lord and Christopher Miller.
The pair brought 21 Jump Street and The LEGO Movie to the screen.
Han Solo: A Star Wars Story, if it's indeed named that, is scheduled to charge theaters on May 25, 2018.
Christopher took to Twitter on Wednesday to express his excitement over filming the highly anticipated picture. Check out his tweet below. ~Matthew Pariselli