Star Wars: The Last Jedi – Another great installment
By Alexandra Heilbron on December 14, 2017 | 4 Comments
Star Wars: The Force Awakens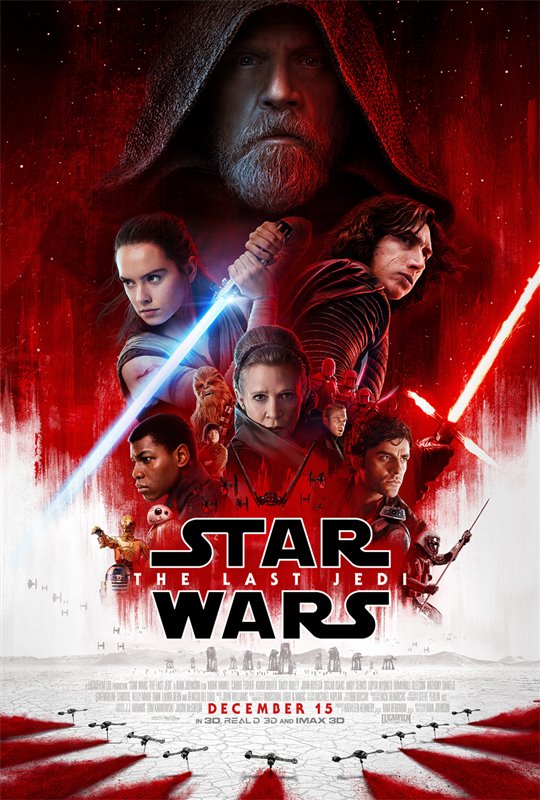 was such an amazing achievement — with a blend of old familiar characters and new characters that were quickly embraced by fans — that a follow up was undoubtedly a huge undertaking, especially considering the original team of director/writer J.J. Abrams and co-writers Lawrence Kasdan and Michael Arndt were not involved in the new installment.
Written and directed by Rian Johnson, Star Wars: The Last Jedi has a different feel to it than its recent predecessor. We're introduced to a bevy of new characters, including Vice Admiral Amilyn Holdo (Laura Dern), techie Rose (Kelly Marie Tran), and smart aleck DJ (played by the always entertaining Benicio Del Toro).
The best part is that we finally get to see more of Luke Skywalker (Mark Hamill, who gives an outstanding performance). Luke was only glimpsed in the previous film, but has a much bigger role here as Rey (Daisy Ridley) goes to him for Jedi training. She also desperately wants clues about who her parents are.
Surprisingly, she seems to have an ability to communicate telepathically with Kylo Ren (Adam Driver), in a plot turn that's one of the most fascinating of the film.
Pilot Poe (Oscar Isaac) also gets more screen time in this film, and almost fills the empty spot left by Han Solo – a know-it-all rebel who goes by instinct and ignores orders.
Finn (John Boyega) spends most of the film with Rose as they try valiantly to fight against The First Order in order to save the rebels.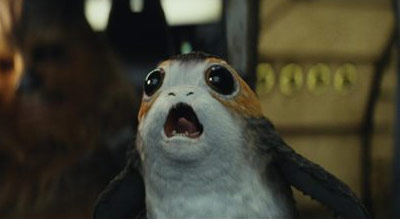 Carrie Fisher's scenes, as the dignified and tough but caring General Leia Organa, were made even more bittersweet by her passing last year. It's fitting that her last film role was as the character that made her famous and it was touching to see that the film was dedicated to her in the credits.
Overall, the movie was crammed with details and scenes that at one point left me wondering, "Did that mean…" Almost as if writer/director Johnson knew audiences would be perplexed, he had a character basically answer the question minutes later, so there was no doubt in the audience's mind.
I enjoyed the bits of humor injected by Johnson, as did the premiere audience, which laughed out loud at dialogue and at certain moments — sometimes even at a small gesture. We were also introduced to adorable, expressive Porgs and other creatures, which at times stole the show.
Overall, some long-awaited questions were answered, and some were not. We'll have to wait until the next Star Wars installment to see if we'll get answers to them at that point. But Star Wars fans will undoubtedly love the thrill ride that is Star Wars: The Last Jedi, and will enjoy the build up for the next movie.
If you've seen Star Wars: The Last Jedi and would like to rate/review it yourself, click here.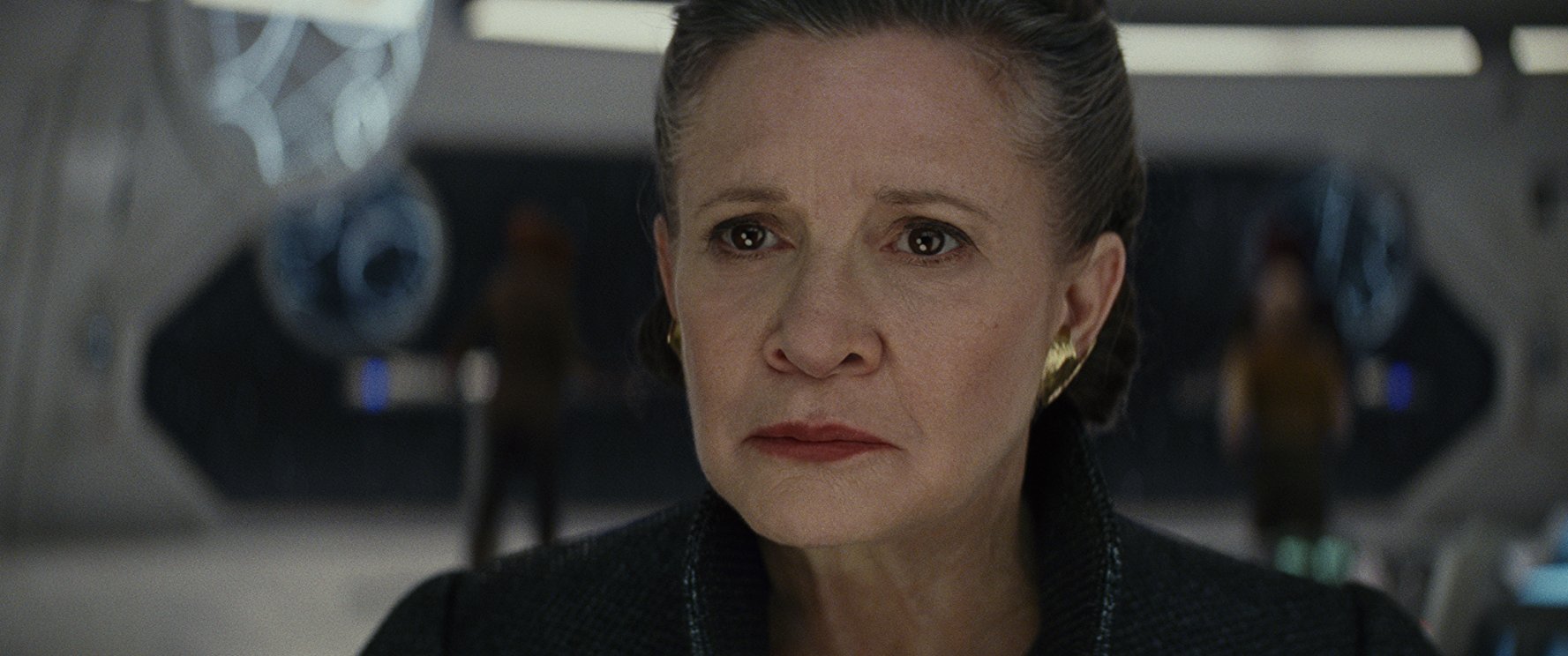 ---
---
---
---
Similar Articles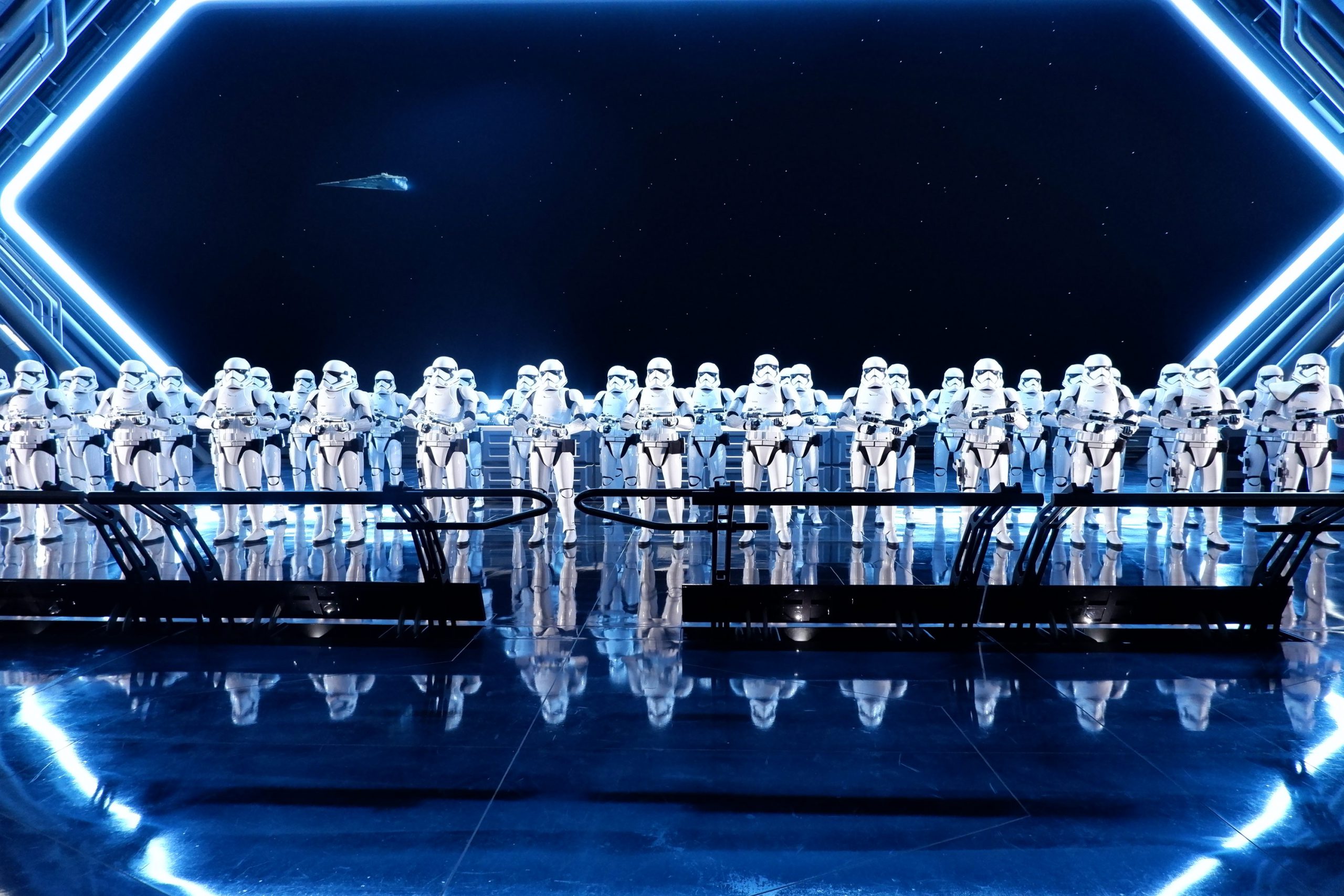 December 31, 2019 | 2 Comments
Find out all about the new and exciting Star Wars: Galaxy's Edge at Walt Disney World. Canadian residents can also save 20 percent off from now until 2/7/20!
---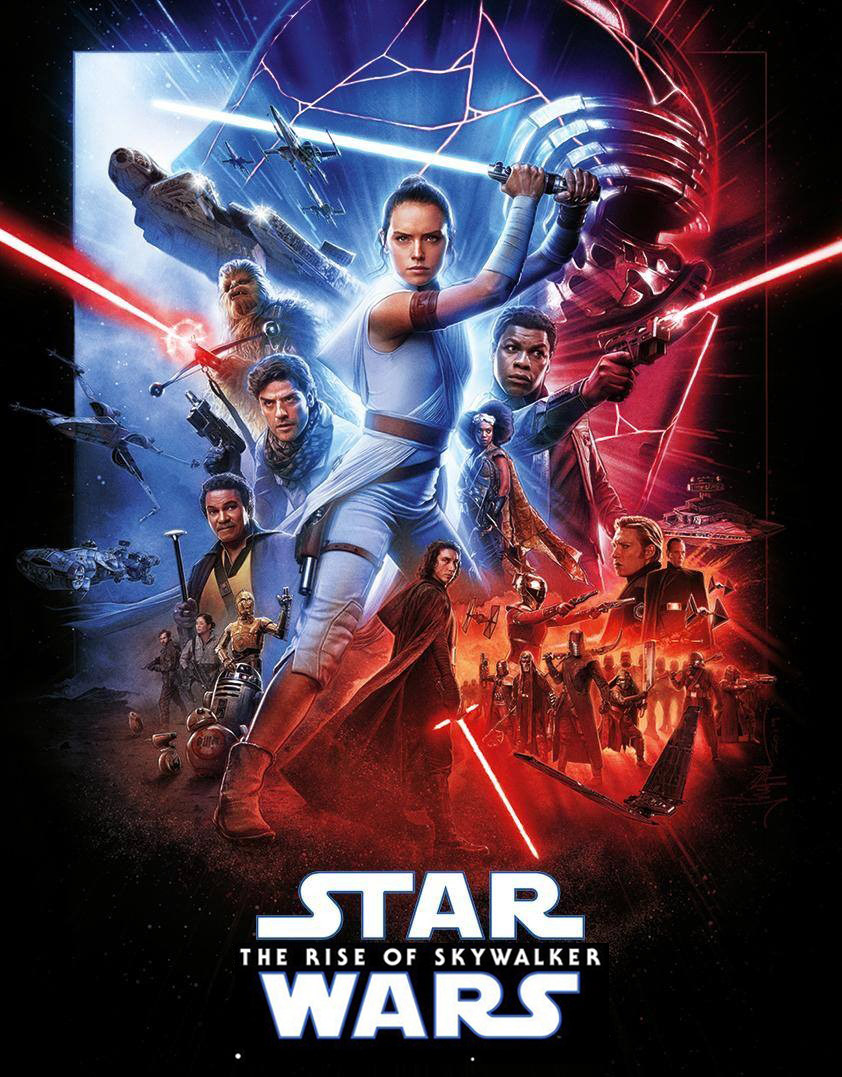 December 18, 2019 | 1 Comment
Star Wars: The Rise of Skywalker has stunning visuals, the iconic score, all the characters we've grown to love and plenty of surprises that fans will love.
---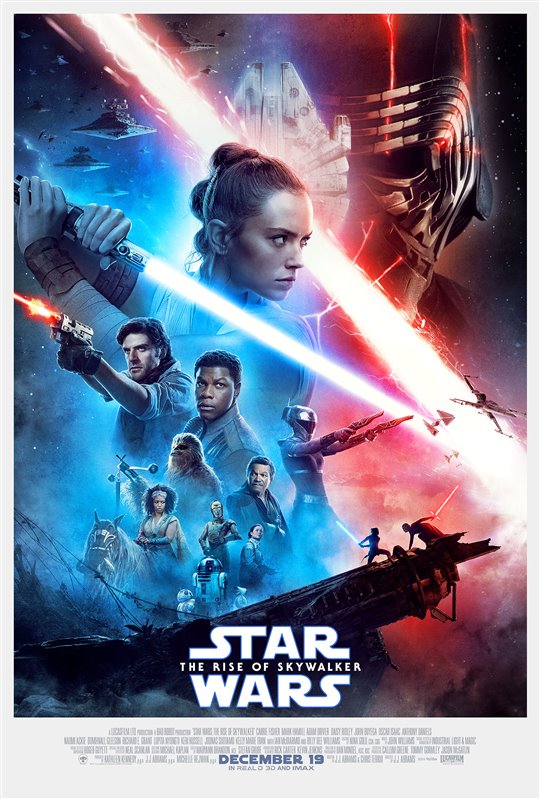 October 22, 2019 | 1 Comment
The final trailer for Star Wars: The Rise of Skywalker debuted last night and shows that the final installment in the Skywalker saga is going to be epic.
---