Star Wars: The Rise of Skywalker – movie review
By Alexandra Heilbron on December 18, 2019 | 1 Comment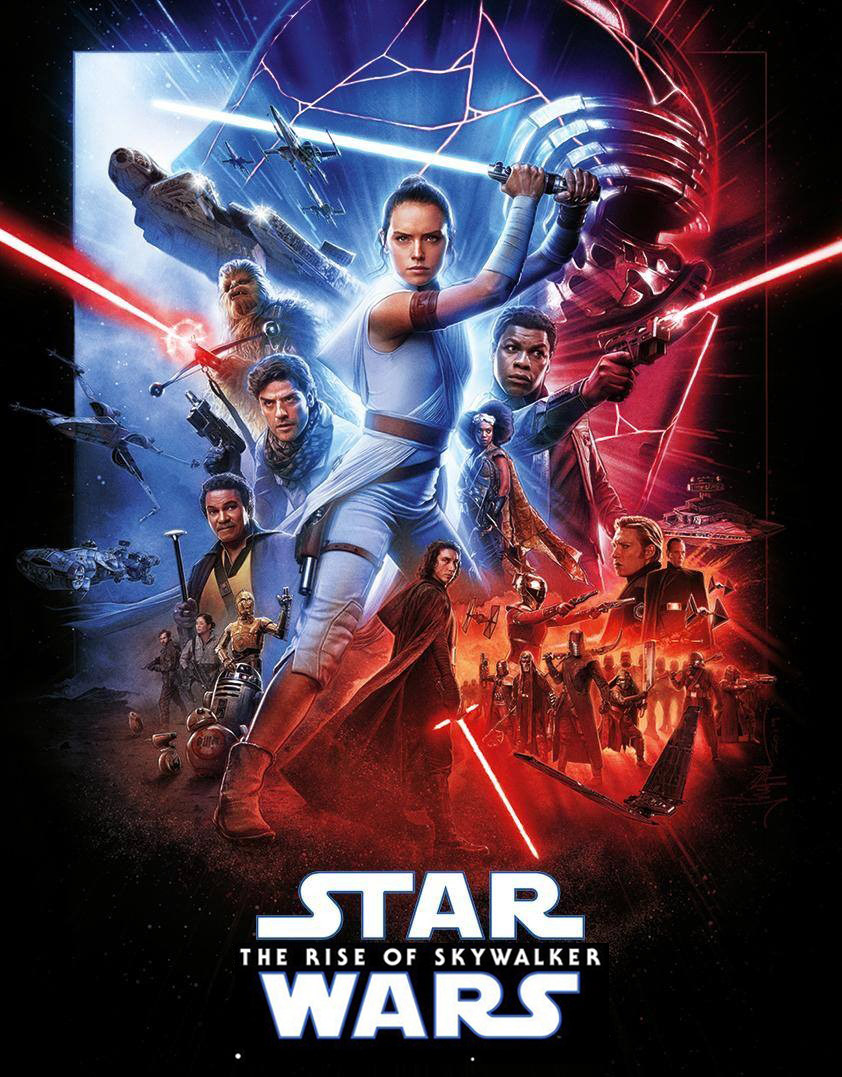 Star Wars: The Rise of Skywalker is everything I'd hoped for from the final film in the Skywalker saga, including stunning visuals, the familiar and iconic score by John Williams and plenty of the familiar characters we've grown to love.
The high-stakes story begins with Rey (Daisy Ridley) continuing her training with Leia (Carrie Fisher), and we see that the two have obviously grown very close. Meanwhile, Rey's friends, Finn (John Boyega), Poe (Oscar Isaac) and Chewbacca (Joonas Suotamo) arrive in the Millennium Falcon to aid in the quest to take down the First Order.
Elsewhere, Emperor Palpatine (Ian McDiarmid) has promised Kylo Ren (Adam Driver) that he will take over as the new Emperor, and the rebels get help from an anonymous spy within the First Order.
There's a lot to take in with this final film, which in my opinion, is the best by far out of the final three films that began with our introduction to Rey. This is really Rey's story, and Daisy Ridley puts all she's got into her character, as she struggles to complete her very important mission. The relationship between Rey and Kylo Ren becomes even more confusing (and more satisfying for the viewer) as it becomes clear their feelings for each other are growing, even as they continue to battle.
Also incredibly satisfying was the inclusion of Lando Calrissian (Billy Dee Williams) and a few more characters from the past who make appearances. C-3PO (Anthony Daniels) and R2-D2 actually get a storyline this time around. Another treat was a new ability for the Stormtroopers, and fans finally get what they've waited three movies for when we learn about Rey's origins.
This final film is a delight from beginning to end for both casual and avid Star Wars fans. I couldn't take my eyes off the screen for fear I'd miss something important — the film moves at a fast pace, offering new reveals, surprising twists and even emotion — many audience members had tears in their eyes by the end. Director/co-screenwriter J.J. Abrams does not disappoint — Star Wars: The Rise of Skywalker gets a solid 5 star rating from me. This is a film you'll want to see over and over.
If you have seen Star Wars: The Rise of Skywalker, click here to rate/review it yourself. Click here to watch never-before-seen footage from the making of the very first Star Wars movie in the Star Wars: The Rise of Skywalker featurette – Legacy.
---
---
---
---
Similar Articles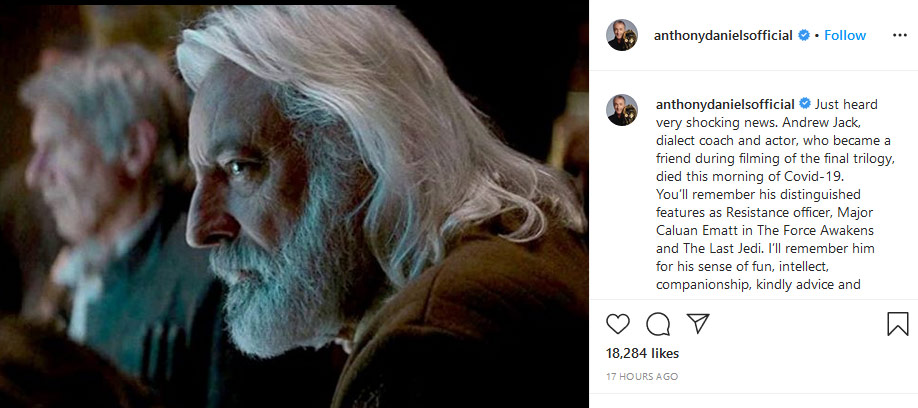 April 1, 2020 | 4 Comments
Actor and dialect coach Andrew Jack, who played Major Ematt in Star Wars: The Force Awakens and The Last Jedi, died yesterday after being diagnosed with coronavirus two days earlier.
---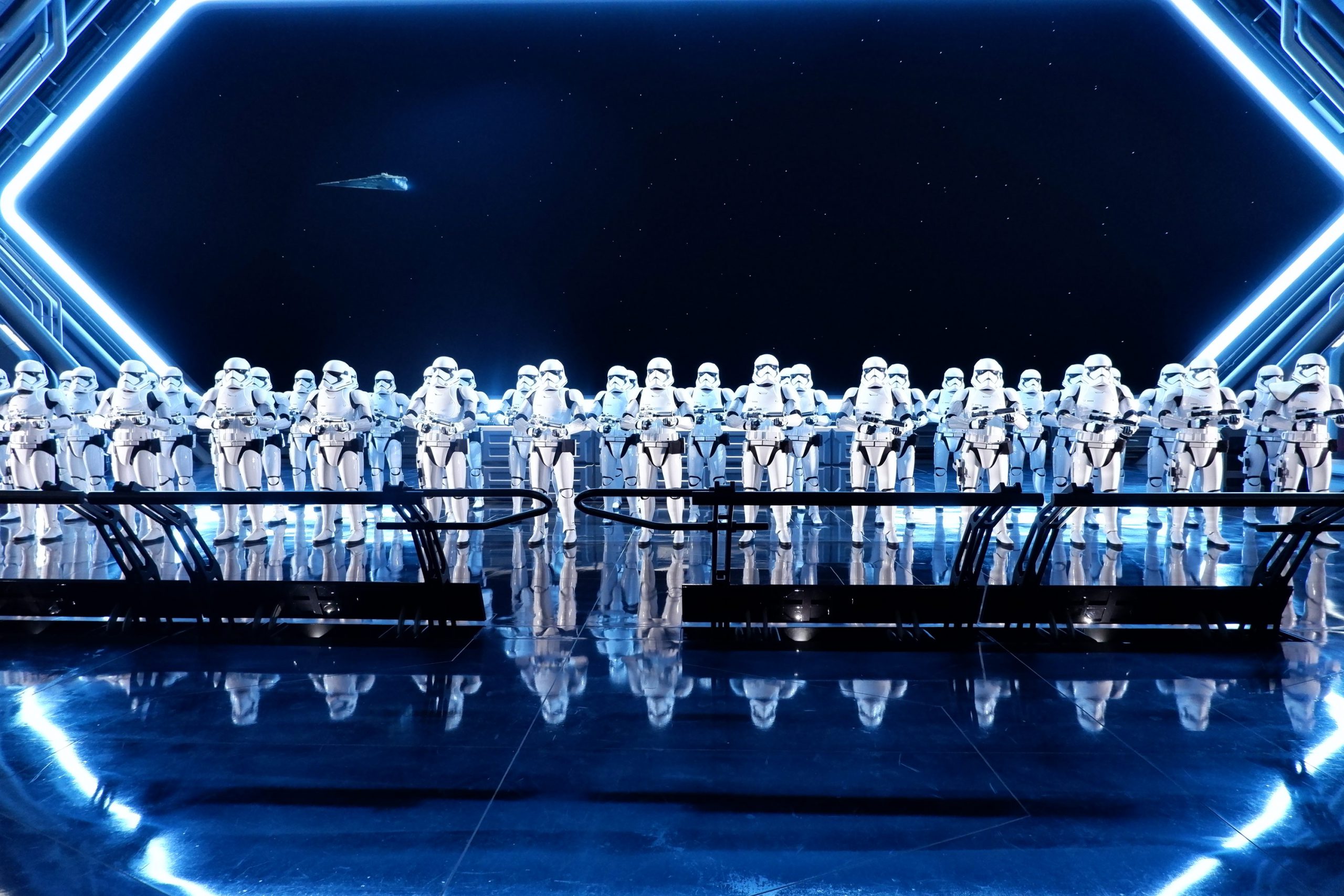 December 31, 2019 | 2 Comments
Find out all about the new and exciting Star Wars: Galaxy's Edge at Walt Disney World. Canadian residents can also save 20 percent off from now until 2/7/20!
---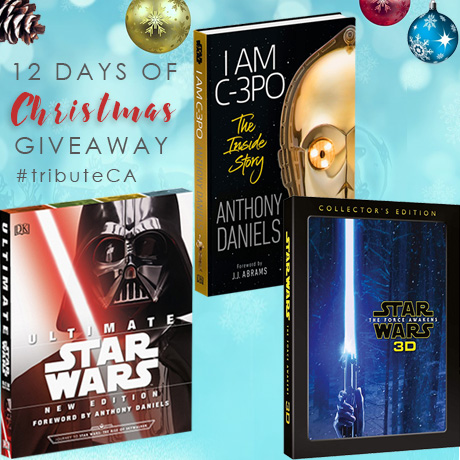 December 4, 2019 | 485 Comments
Today's prizes include two Star Wars books, including Anthony Daniels' new memoir and a 3D Blu-ray copy of Star Wars: The Force Awakens!
---