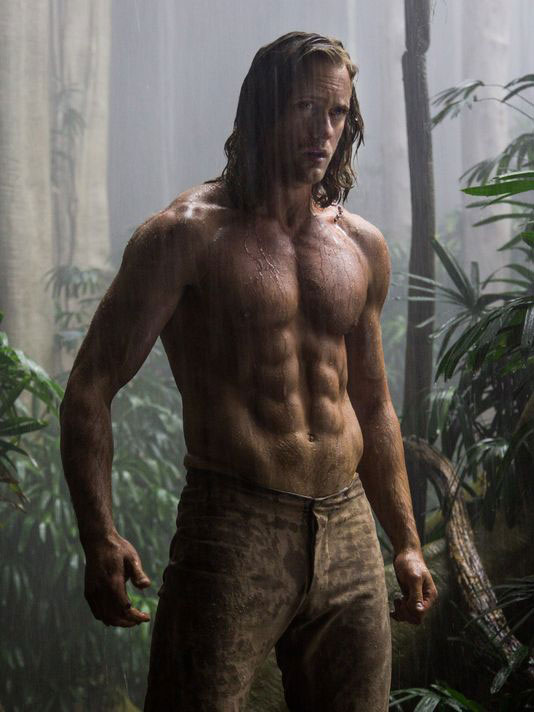 The first photos for the new Tarzan movie, The Legend of Tarzan, have been released by Warner Bros. through USA Today and they are hot!
Alexander Skarsgård's abs are featured prominently in both of these steamy shots, and in one of them, he's shown getting up close with Margot Robbie, who plays Jane.
This is our first peek at the 2016 summer blockbuster until a trailer is released. (Update: a trailer was just released this morning, but doesn't offer a lot of plot.) The plot hasn't been fully revealed, but according to sources, Tarzan begins the film in London, where he's living a comfortable life, having grown accustomed to society.
However, he's called back to the Congo when the nefarious Captain Rom, played by Christoph Waltz, starts a mining operation in the jungle. Samuel L. Jackson and Djimon Hounsou also star in the film.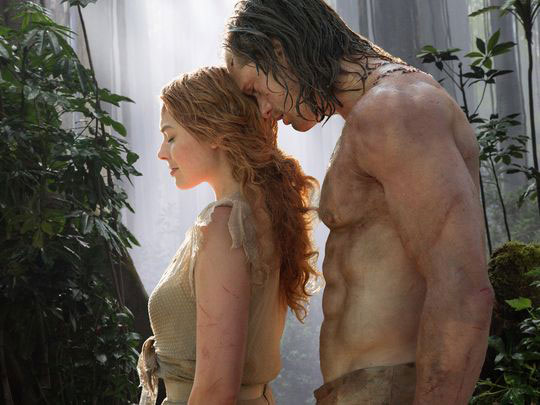 Check out these shots and tell us if this makes you excited to see this movie, which opens in theatres July 1st.