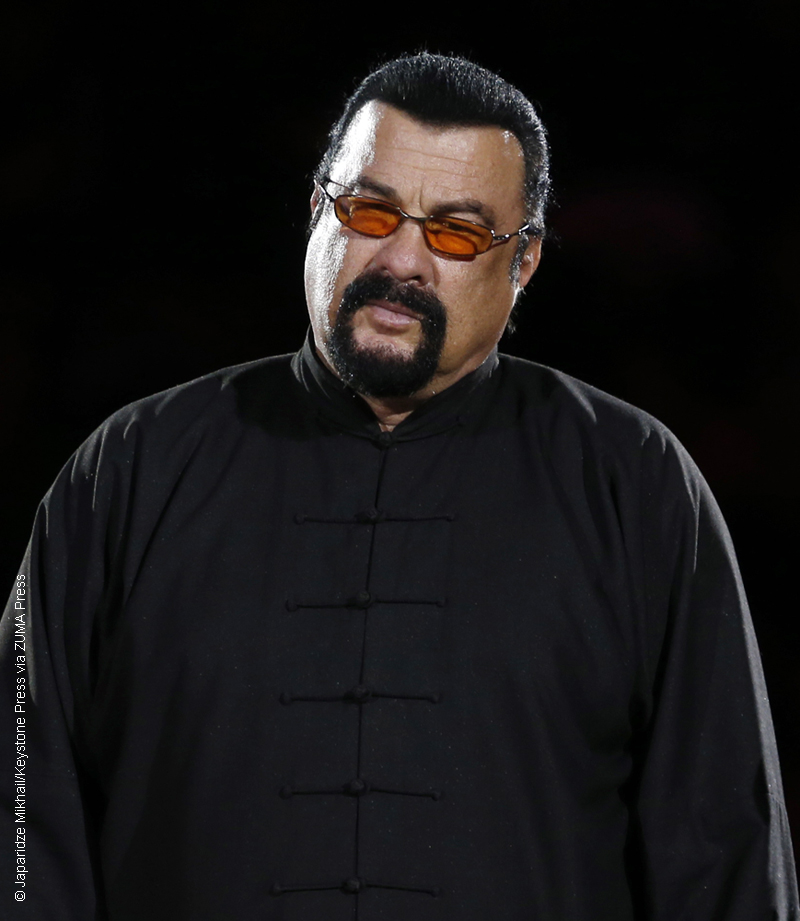 Action star Steven Seagal is the latest member of Hollywood to be accused of sexually harassing women after Inside Edition correspondent Lisa Guerrero alleged he harassed her in 1996 when she played a role in his film Fire Down Below.
Guerrero told The Hollywood Reporter it was the recent Harvey Weinstein scandal that prompted her to reveal her experience, saying, "When I read about Harvey Weinstein, the reports of him appearing in a robe triggered me. That's exactly what Steven Seagal did. I found out later that he was notorious for this…Who was I going to go to complain about sex discrimination? He was both the star and a producer on the film."
She is referring to an event in which she claims she went to audition for the lead female role in Fire Down Below at Seagal's home, with a female member from the casting agency. Seagal answered the door "in a silk robe."
She felt the audition went well but when her manager called to tell Guerrero she had the role, she was surprised at what else was required: "I drove home feeling pretty good about the audition, and that same day my manager called. 'Steven wants to offer you the lead,' she said, 'but you have to go back to his home for a private rehearsal tonight.'"
Uncomfortable with the situation, Guerrero gave up the role and took a smaller part in the film. She recounts she was then asked to see Seagal in his dressing room on set, but declined. Later, her scene in the film was cut.
Unfortunately, Guerrero isn't the first woman to accuse Seagal of inappropriate behavior. Jenny McCarthy recently accused him of asking her to take off her dress during an audition for a role in 1995's Under Siege 2: Dark Territory.
But Seagal is going to have even more to answer to after audio obtained by DailyMailTV reveals Seagal calling female reporters "a bunch of f***ing dirty whores" and "c***suckers" during a 1988 interview with a male reporter. Seagal claimed he had trouble with a female journalist whom he accuses of pretending to "be in love" with him, but then going on to write false things about him, adding, "If I ever see her again, I'll tell her to her face, I think she belongs in a zoo."
In an interview earlier this year with Jimmy Kimmel on his talk show, Katherine Heigl said when she was working with Seagal on a movie when she was 15 years old, he told her, "I've got girlfriends your age," to which Heigl responded, "Isn't that illegal?" He replied, "They don't seem to mind." Kimmel then showed her a photo of herself with Seagal on the last day of filming, after she'd just turned 16, in which Seagal clearly has his hand on her breast. She claimed not to remember the moment — or much of anything from that time. Watch the video below.  ~Alexa Caruso