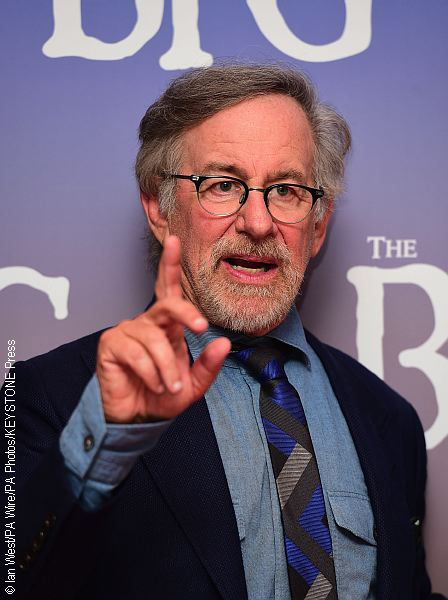 American fast food outlet Carl's Jr. tweeted out their plan to offer up a burger in Steven Spielberg's honor, calling it a "Spielburger," saying they were sure the famed director would love the idea.
They tweeted: "@StevenSpielberg hasn't signed off yet, but we're pretty sure he'll be down with it."
Actually, he wasn't. Unlike Mark Wahlberg, who formed the restaurant Wahlburgers with his family, Spielberg wants no part of having a hamburger named after him.
He responded with a video on his Amblin Entertainment Twitter handle, in which he says: "Hey there. It's recently come to my attention that Carl's Jr. wants to rename their Charbroiled Sliders 'Spielburgers.' They're pretty good, but I'm passing. Cease and desist. You can't do it. Sorry, guys." Watch the video below.
Carl's Jr. was disappointed, but they consoled themselves with the fact that Spielberg called their burgers "pretty good." Hey, you have to take compliments where you can get them. Maybe they should try asking Unsane director Steven Soderbergh if they can do a Soderburger? Or even better, a Canadian-themed maple-flavored David Cronenburger? ~Alexandra Heilbron
OFFICIAL STATEMENT FROM READY PLAYER ONE DIRECTOR STEVEN SPIELBERG REGARDING @CarlsJr "SPIELBURGERS" pic.twitter.com/BF8KF4VGc7

— Amblin Entertainment (@AmblinEnt) March 27, 2018