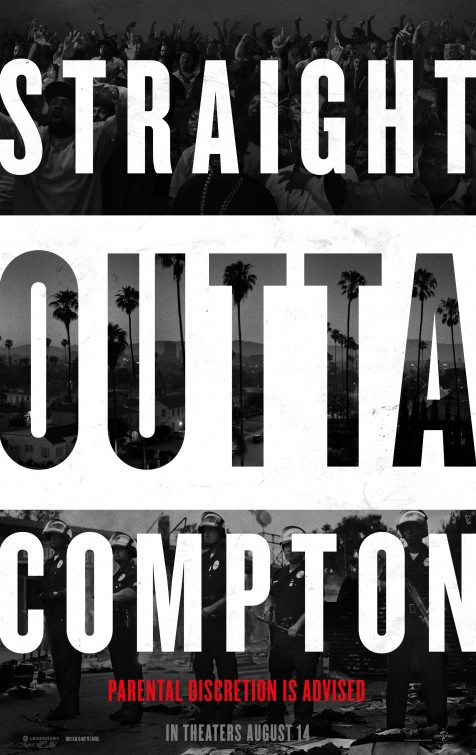 In its first weekend, Straight Outta Compton stormed straight to the top of the box office. The bio-pic of the rap group N.W.A. outperformed expectations and earned $56.1 million — making it the sixth-best August opening of all time. Tribute.ca readers enjoyed the film, rating it 3.4 stars.
Falling to second this week is the hit action movie Mission: Impossible – Rogue Nation.  The fifth installment in the franchise starring Tom Cruise made $17 million in its third weekend. Tribute.ca readers continue to enjoy the film, rating it 4.1 stars.
Finishing a disappointing third in its debut weekend is the spy movie The Man from U.N.C.L.E. starring Henry Cavill and Armie Hammer as CIA and KGB agents respectively, who must work together to take down a serious threat. The film made $13.5 million over the weekend, well below expectations.  But Tribute.ca readers loved the latest Guy Ritchie film, rating it 4.6 stars.
Dropping to fourth this week is the latest superhero movie from Fox, Fantastic Four which earned $8 million in its second weekend. Tribute.ca readers continue to be disappointed in the film, rating it only 2.5 stars.
Rounding out the top five this weekend is The Gift starring Jason Bateman and Rebecca Hall, which made $6.5 million. Tribute.ca readers got a kick out of the thriller, rating it 3.3 stars.
~Greg Chisholm