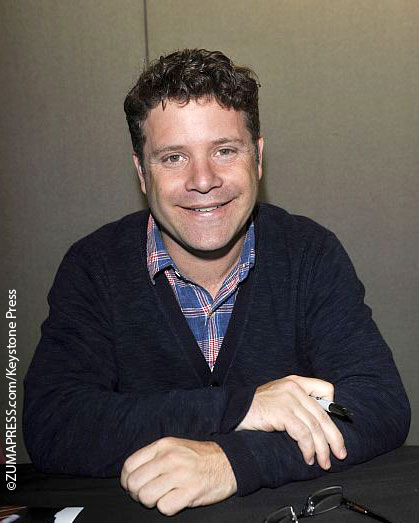 Stranger Things creators may be withholding details about the Upside Down, but they aren't depriving fans of fodder altogether.
Three actors have been added to the season two cast. According to a Variety report, Sean Astin, Paul Reiser and Linnea Berthelsen are heading to Hawkins.
Sean will play Bob Newby, a former nerd who attended high school with Joyce Byers (Winona Ryder) and Sheriff Hopper (David Harbour), and who's now the manager of the town's RadioShack. Sean, 45, is best known for The Goonies (1985), Rudy (1993) and The Lord of the Rings films.
Paul, 59, is set to join the cast as Dr. Owens, a Department of Energy staff member who has been enlisted to clean up the disaster of events that unfolded at the end of season one. The Mad About You actor, who's been nominated for four Golden Globes, is familiar with sci-fi territory. He played Burke in James Cameron's Aliens (1986) alongside Sigourney Weaver. Currently, Paul is starring in Amazon's comedy series Red Oaks.
Finally, Danish newcomer Linnea will lend her talents to the show as Roman, an emotionally damaged young woman with ties to Hawkins and the sinister research lab that was at the center of season one.
Sean, Paul and Linnea will team up with new Stranger Things actors Sadie Sink and Power Rangers star Dacre Montgomery for season two. Sadie and Dacre were announced as castmates in October.
Below, check out a fitting upside-down post shared on the Neflix thriller's official Twitter page to commemorate production on season two, which got underway last week.
What do you think of the latest additions to Stranger Things? Will you tune in for the new season? Share your thoughts with us! ~Matthew Pariselli
sƃuıɥʇɹǝƃuɐɹʇs#
ɹɐǝʎ ʇxǝu noʎ ǝǝs
uoıʇɔnpoɹd uı ʞɔɐq pic.twitter.com/jYd1tDsPRi

— Stranger Things (@Stranger_Things) 4 November 2016