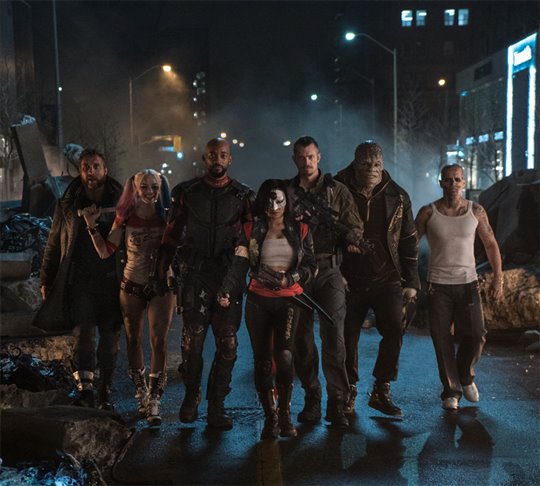 It was almost a year ago when Suicide Squad hit theaters, led by villains like The Joker and Deadshot. The film may have opened to mixed reviews overall, but it still managed to do well at the box office. Now, it looks like Warner Bros. have decided to follow through on their plans for a sequel with the film going into production in the near future. However, it looks as though there will be a new director this time around.
Director David Ayer will not be coming back after some reported post-production issues between him and the studio. Warner Bros. had initially zeroed in on Mel Gibson to direct the film, but when script delays pushed production back he moved on.
According to THR, The Shallows director Jaume Collet-Serra is now the front-runner to helm the sequel, and as we get closer to a director joining the project, more information is becoming available, as we now know when production will begin.
The film is currently being rewritten based on a new treatment from The Grand writer/director Zak Penn, but it has been reported that the studio is looking to begin shooting in 2018. This is something actor Joel Kinnaman also recently confirmed in an interview with THR.
"As far as I know they're writing the script and I think the plan is to shoot it sometime in 2018, but that could change. I think I'll definitely come back for it," Kinnaman said.
Suicide Squad grossed $745.6 million worldwide, and featured an all-star cast that included Will Smith, Margot Robbie and Jared Leto. Suicide Squad 2 is expected to release in 2019.
What do you think about this news? Does Suicide Squad deserve a sequel, and is Collet-Serra the right person to helm the project? Comment below and let us know what you think! ~Brenden Zerihun