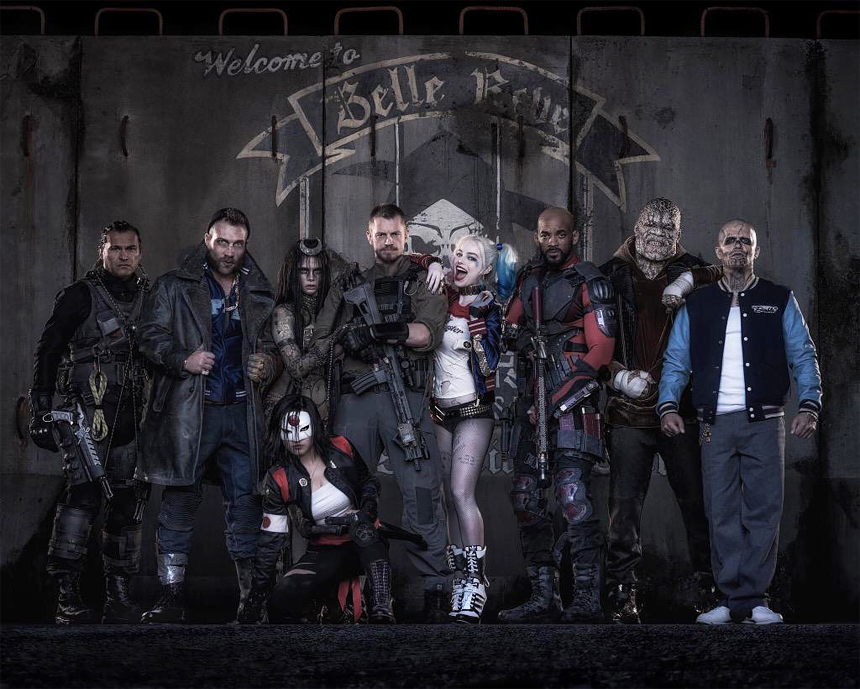 Moviegoers may be seeing an entirely different Suicide Squad than originally planned when it releases this summer.
New reports have surfaced that the supervillain mashup, starring Will Smith, Jared Leto, and Margot Robbie, will be facing a series of reshoots as early as this week in order to add more jokes to the roster.
According to movie website Birthmoviesdeath.com, Warner Bros. is spending "tens of millions of dollars" to add more "humor and lightness to the film."
The reshoots were apparently ordered after the premiere of Suicide Squad's trailer, which paints the movie in a pretty comedic light — something that's not necessarily representative of the film in its entirety.
A source at Birthmoviesdeath.com said, "every joke in the movie is in that trailer."
The last-minute change up is also believed to be in response to the poor critical reception of another DC flick, Batman v Superman: Dawn of Justice, which has received a lot of grief for its "too dark" tone.
The negative reviews certainly haven't hurt Batman v Superman at the box office, but either way, it's become increasingly important for studios to manage audiences' expectations of the next lineup of DC characters — which seems to be for more fun, dark comedy style fare, and a lot more back and forth.
Suicide Squad is still expected to open in theaters on Aug. 5.
~Shelby Morton