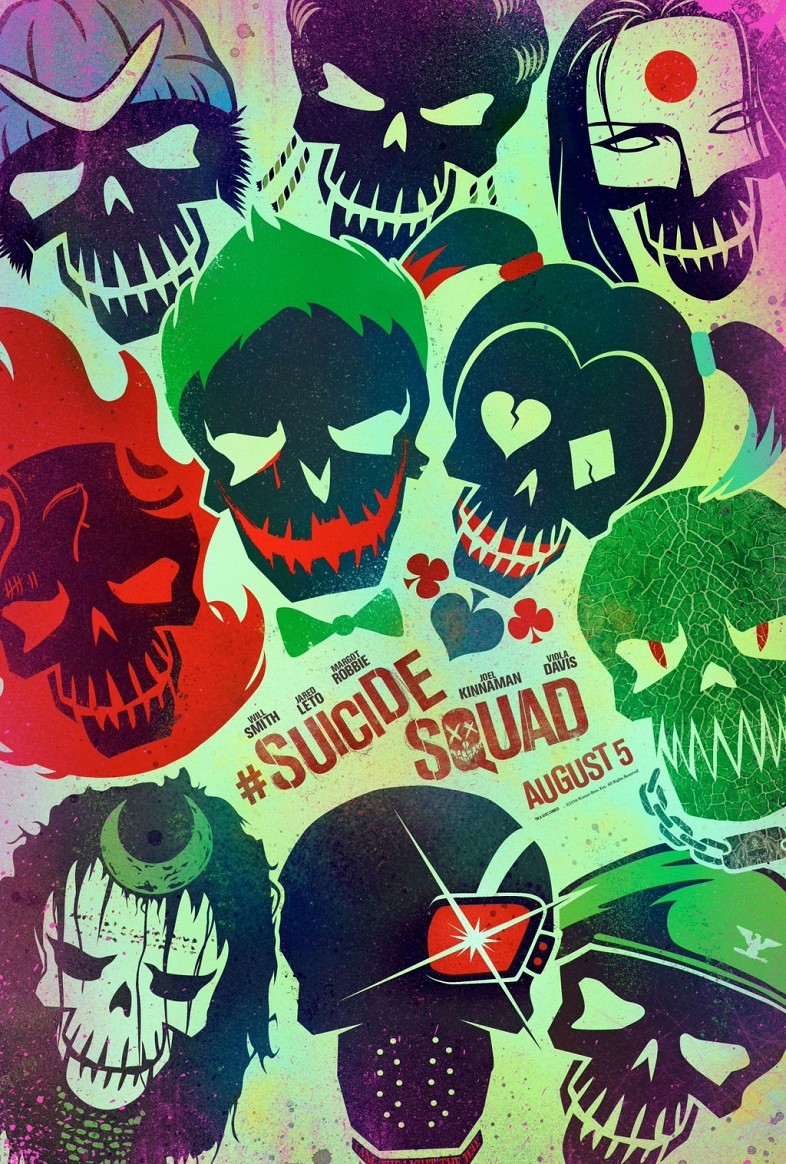 The new trailers released this week feature some pretty highly anticipated movies, including DC Comic's antihero action flick Suicide Squad, which follows an all-star ensemble cast of murderous criminals (Will Smith, Margot Robbie) who are recruited for a top secret government task force.
The premiere trailer for the wildly popular Neighbors sequel Neighbors 2: Sorority Rising debuted this week and turns the first installment on its head, switching neighbors — from a wild fraternity to an even-wilder sorority.
If comedy sequels are your jam, rapper-turned-actor Ice Cube is back as the owner of Calvin's Barbershop in the second trailer for the comedy Barbershop: The Next Cut.~Shelby Morton
Here are the latest trailers:
2. Neighbors 2: Sorority Rising
3. Green Room
Suicide Squad- A group of super villains (featuring Will Smith, Margot Robbie, Jai Courtney and Jay Hernandez)  are forced to work together in exchange for reduced prison sentences.
Neighbors 2: Sorority Rising- When a wild sorority house moves in next door, Mac (Seth Rogen) and Kelly (Rose Byrne) are forced to turn to the one ex-neighbor (Zac Efron) with the skills to bring them down.
Green Room- While on the road in Oregon, a down-on-their-luck punk band (Anton Yelchin, Alia Shawkat, Callum Turner, Joe Cole) performs a last-minute gig in the thriller Green Room. They take the stage facing an audience of neo-Nazi skinheads and start the set with a cover of the Dead Kennedys' "Nazi Punks F*** Off." Although their performance seems to go surprisingly well, when they return backstage, they find something incredibly gruesome and are confronted by the club owner and some white supremacists.
Barbershop: The Next Cut- Calvin (Ice Cube) and his barbershop crew—which has gone co-ed—must come together to save not only the shop, but also their neighborhood after it takes a turn for the worse.
The Perfect Match- In the romantic comedy The Perfect Match, a diehard playboy (Terrence J) begins to question whether he's really immune to love when he has an affair with a beautiful and mysterious woman (Cassie Ventura) who turns the tables on him.