Sully propelled by powerful performances – Blu-ray review
By Tribute on December 20, 2016 | 2 Comments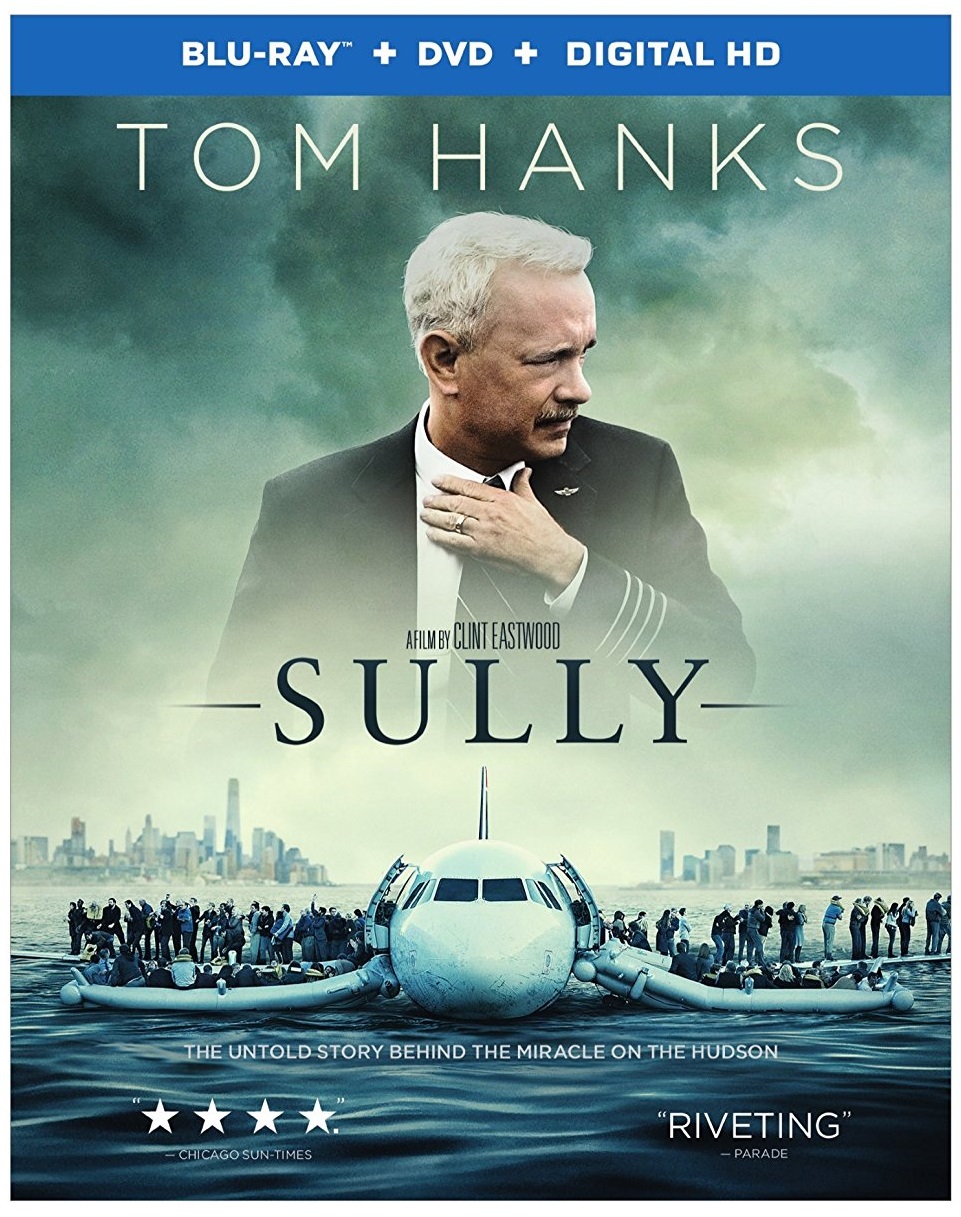 This year teems with films based on inspiring and extraordinary true tales. From Oscar contenders Lion, Jackie, Loving, Florence Foster Jenkins and Hacksaw Ridge, to Snowden, Deepwater Horizon and Eddie the Eagle, filmmakers haven't had to look beyond the realm of real life for material.
Another true story that made it to the screen in 2016 is the Miracle on the Hudson, successfully adapted by Clint Eastwood in Sully.
The drama is rooted in a plane's almost unbelievable emergency water landing on the Hudson River following the aircraft's collision with a flock of geese. Upon impact with the birds, the plane's engines shut down. Captain Chesley "Sully" Sullenberger made the bold decision to navigate the plane to safety on the cold river rather than risk steering back to LaGuardia Airport, its point of departure.
The January 15, 2009 event was the focus of much media attention. Not only was Sully's choice to perform a water landing courageous, but the outcome was astonishing. All 150 passengers and five crew members aboard US Airways Flight 1549 survived the ordeal.
Sully was instantly thrust into the spotlight and hailed a hero. But he also faced fierce scrutiny for his actions from the National Transportation Safety Board, whose officials cast doubt on his decisions. To add to his burden, he was haunted by nightmarish visions of the event for weeks; his blood pressure and pulse were elevated for months; and sleep was a release he had extreme difficulty finding.
Eastwood's film, which stars Tom Hanks in the lead role of Sully, is successful not just because it brings the intensity and enormity of the January 15, 2009 event to light with authenticity and sensitivity, but because it turns one brief moment into a feature-length movie. The aircraft Sully landed on the Hudson was in flight for approximately two minutes before it struck the geese that led to its descent. Shortly after plane met birds, 155 people slapped onto the surface of the river. The happenings of the event itself don't leave much room for expansion, but Eastwood and screenwriter Todd Komarnicki efficiently and effectively explore the NTSB's inquiry and the pain that plagued Sully.
Tom delivers a subtle and deep performance as the Captain. He shows vulnerability, humility and strength, and excels in a reserved and restrained role. In the powerful sequence that features the short flight and the aircraft's plummet into frigid waters, Tom's face emits both severe concern and immense concentration. It's a performance not entirely unlike his work in Apollo 13, Saving Private Ryan or Captain Phillips, but it's commendable and worthy of recognition.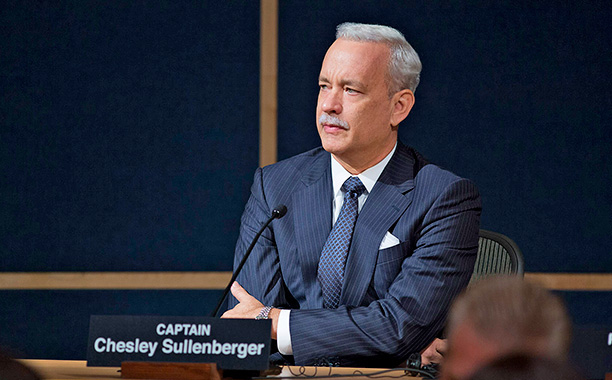 Aaron Eckhart portrays Sully's First Officer, Jeff Skiles. Although his part is undoubtedly supporting, he plays Jeff with sarcasm and ultimately provides a sliver of much needed comic relief. Like Aaron, Laura Linney is also a member of the supporting cast. She plays Lorraine Sullenberger, Sully's wife. Laura has proven herself to be a compelling actress with convincing turns in Mystic River, The Squid and the Whale and Kinsey, but her part in Sully is so modest that she isn't given a platform to shine. The screenplay could have delved further into Lorraine's relationship with Sully to better exercise Laura's impressive acting muscles.
One of Sully's surprises is the performance given by Anna Gunn. Known for her Emmy-winning work in Breaking Bad, she plays Elizabeth Davis, one of the blood-thirsty NTSB sharks. Initially, she's sharp, unforgiving and almost numb as the only woman on the panel out to condemn Sully in order to avoid steep insurance costs. But as her case unfurls before her (she references 20 computer simulations that prove a return to LaGuardia was possible and plausible, but mistakenly omits the human factor from the equation), she begins to see Sully's supreme actions for what they are and is embarrassed and ashamed. Anna pulls off this dichotomy with poignancy and nuance.
Visually, Sully is an enticing film to watch. The coloring largely falls in the grey-blue-green scale, which immerses the audience in the wintry time frame in which the action transpires. The impactful flight sequence, which relies on work by cinematographer Tom Stern and effects supervisor Michael Owens, is nail-biting and highly dramatic, despite the fact that the end result is well known.
Sully, which perched itself atop the box office standings for two consecutive weekends following its September release, was made on a budget of $60 million. To date, it has more than doubled that in earnings. The film doesn't just bring Sully's remarkable tale to the screen, but it also pads it with a dose of his backstory and provides a bit of context — one memorable quote is, "It's been a while since New York had news this good. Especially with an airplane in it." The phenomenal fortitude of Chesley Sully Sullenberger on January 15, 2009 is worthy of a movie, and Clint Eastwood and his adept actors do it justice.
Special features:
* Moment by Moment: Averting Disaster on the Hudson contains interviews with the individuals involved in the January 15, 2009 water landing, including Sully and Jeff Skiles. They discuss what the preparation process included, what taking off entailed, how they collided with the geese, how they evaluated the situation and considered their options, and how their problem solving skills were employed.
* Sully Sullenberger: The Man Behind the Miracle takes an in-depth look at the Captain of US Airways Flight 1549. He says the Miracle on the Hudson is an event that divides his life "into before and after" portions, and his history is explored. It's revealed that as a young Texas boy, he always loved airplanes. At the age of five, he knew he wanted to fly. At 16, he took his first lesson. And in 1967, he made his first solo flight.
* Neck Deep in the Hudson: Shooting Sully includes interviews with the talent involved in creating the film. Among other insights, it's disclosed that Tom Hanks felt it necessary to be familiar with a cockpit before shooting, and Clint Eastwood learned of the story after Harrison Ford recommended Sully's memoir, titled Highest Duty: My Search for What Really Matters. Clint knew he was the perfect director to bring the story to the screen because at 21, he was in an aircraft that performed an emergency water landing off the California coast. He had a personal connection to the script that made him the ideal candidate.
If you've taken flight on film with Sully and wish to write your own review/rate the movie, click here. ~Matthew Pariselli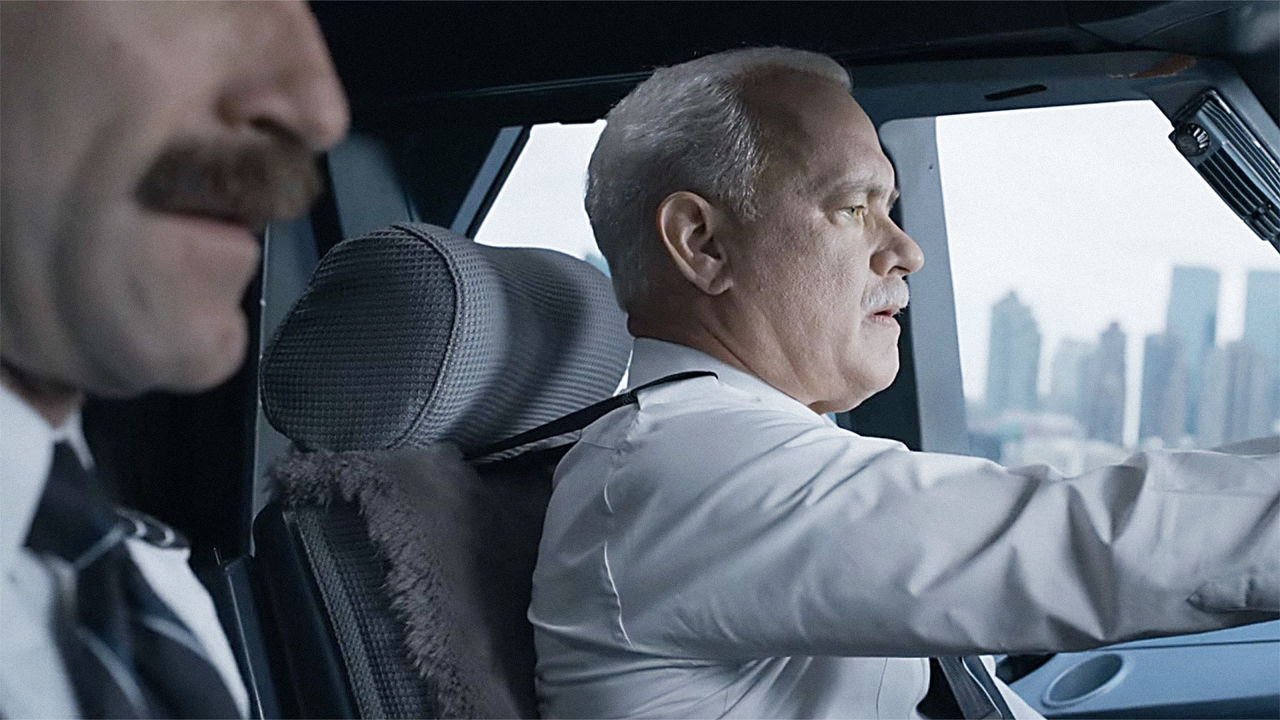 ---
---
---
---
Similar Articles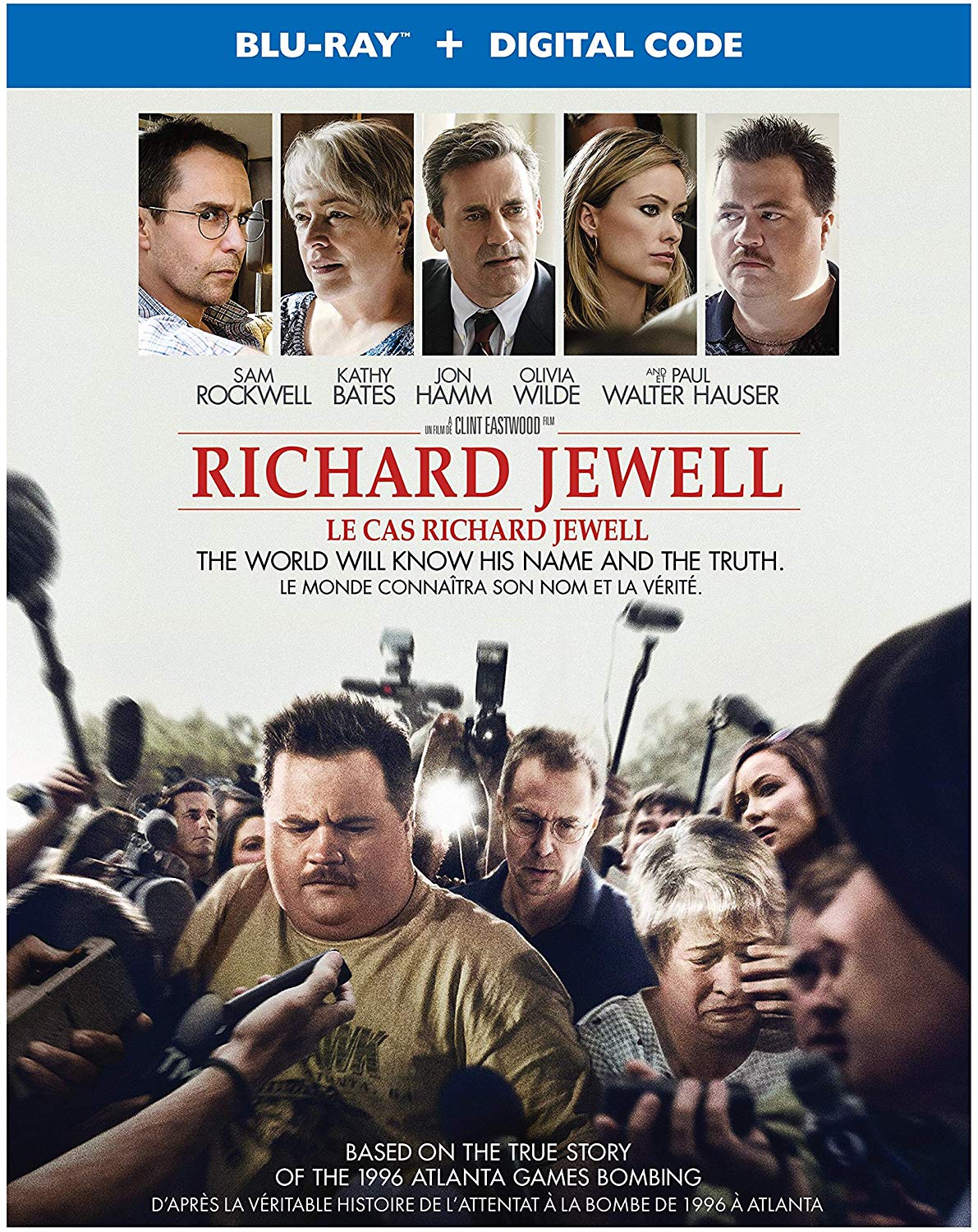 March 18, 2020 | Leave a Comment
Clint Eastwood's Richard Jewell is a biopic that's just as compelling as its lead character. The movie drives home a compelling story about injustice.
---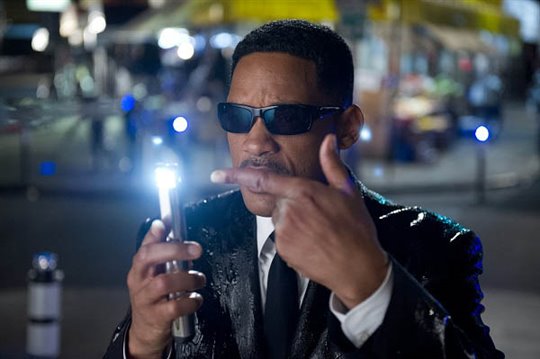 July 5, 2017 | 4 Comments
Men in Black director Barry Sonnenfeld revealed that Chris O'Donnell was the initial choice for a lead role, over Will Smith. Find out what happened!
---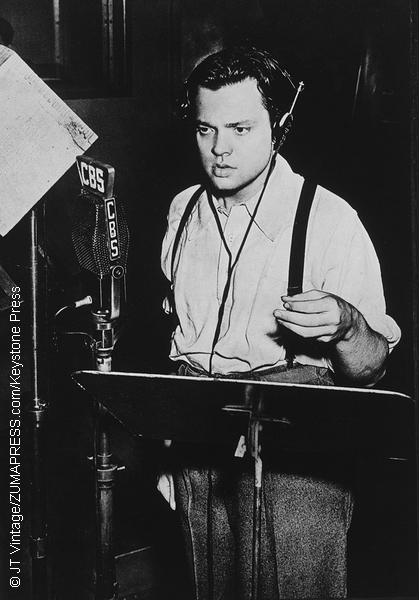 March 15, 2017 | 2 Comments
Orson Welles' film The Other Side of the Wind, which sat unfinished since the 1970s, is to be restored and released by streaming service Netflix. Click to read more!
---