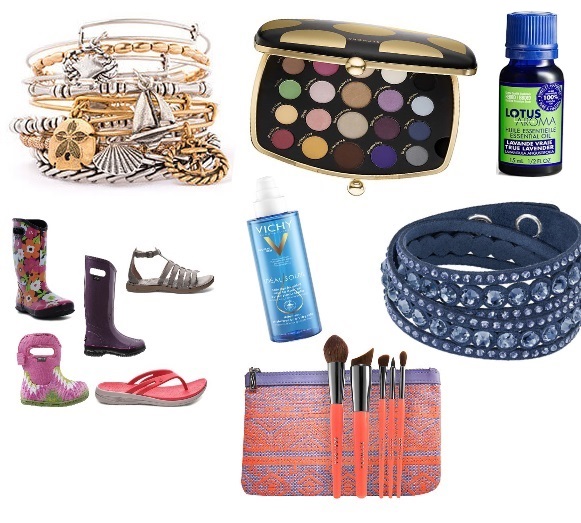 Summer is finally here and we couldn't be happier. Along with the sun-baked days, there's a splash of new must-haves in the beauty and fashion scene. From jewelry to essential oils, we've got you covered so you can spoil yourself during the very short but treasured Canadian summer.
Jewel Me Away
ALEX AND ANI's new summer lookbook is out. Their Deep Sea Collection explores nautical motifs and seaside charm whereas their Art Infusion collection takes inspiration from dreamy hues and watercolor art. You can also invite divine energy into your life by exploring the Providence collection. These fun and flirty jewelry pieces give a boho-chic vibe and perfect for summer getaways.
Step Up to Summer
The new BOGS Spring/Summer 2016 collection offers a rainbow of rain boots, hiking boots, shoes, sandals and flip flops to choose from. Comfort and style take a front seat as these durable, outdoor-friendly pieces give you a reason to smile.
Repel Me Not
Summer brings those forest walks and picnics in the park, but they also bring their share of little problems. To combat scratches, heat rash and mosquitoes, dabble in Lotus Aroma's Essential Oils ($13 to $19 CDN). You can choose from three options. Keep the mosquitoes away with anti-infective, anti-fungal and anti-inflammatory Ceylon Citronella oil, which can be also be used as a deodorant in addition to being a mosquito repellant; Spike Lavender oil to relieve and heal severe burns and wasp stings; and Tea Tree oil, which is a healing oil that has many uses, including as an antiseptic for for disinfecting cuts.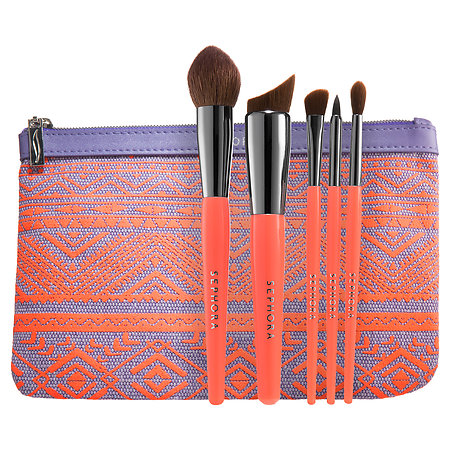 Makeup Lovers' Haven
Sephora's new Spring/Summer collection is a beauty goldmine. From Lipstick Jungle Brush Sets ($44 CDN) to cheeky 'Love Raised Me, Lipstick Saved Me' makeup bags ($30 CDN), Sephora has a sea of new products to obsess over. Also, be sure to check out the Disney Minnie Beauty collection, which includes an Eyeshadow Palette ($56 CDN).
Bronze Me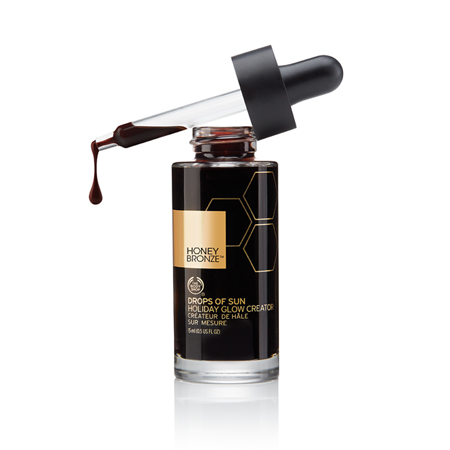 The Body Shop's Honey bronze collection is just what you need for a sun-kissed glow. The Honey Bronze Drops of Sun Holiday Glow Creator ($22 CDN) is a shimmer-free, sun-tinted liquid gel that will give a bronzed finish to your complexion. Now glow away with a natural tan.
Bring on the Heat
The newest addition to their sun care line is the Ideal Soleil Double Usage After-Sun Care ($29.95 CDN). The first after-sun to be used in the shower or on wet skin for a tanned look. There's a whole range of sun care from Vichy, including the Ideal Soleil Sheer Lotion with SPF 60 ($29.95 CDN).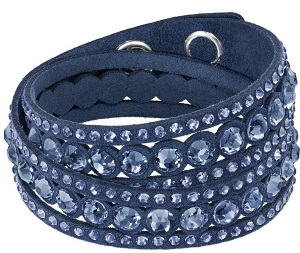 Sparkles, please?
Swarovski's new Slake Dark Blue Dot Bracelet ($79 CDN) is just the perfect mix of casual and chic. It gives a hip and classy vibe and you swim through summer's hottest patio parties and barbeques.