Sunday recap of Toronto Comicon 2015
By Tribute on March 23, 2015 | 2 Comments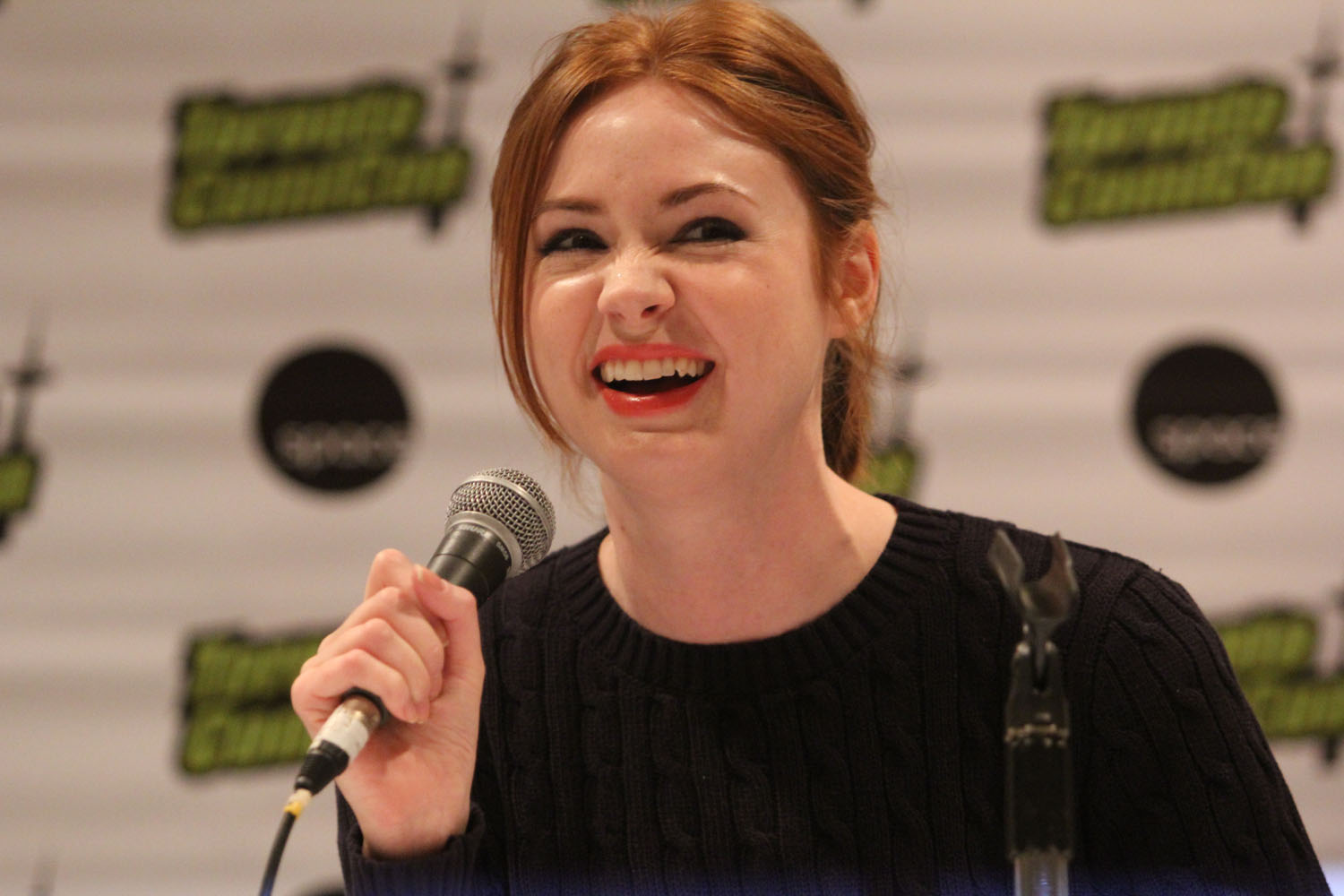 The third and final day of Toronto Comicon was packed with fans enjoying the events. Cosplayers showed their costumes, fans attended celebrity guest panels and collectors engaged in last minute shopping for their ever-growing collection of items.
The Sunday panels began with Terry Farrell, best known as Jadzia Dax in Star Trek: Deep Space Nine and Regina Kostas on the TV show Becker. Terry spoke of her days as a model, revealing that the stance her character had was from her modeling days. She said Michael Dorn is one of her best friends simply because she was honest with him when tensions were high. The honesty between them created a close friendship.
Fans of Deep Space Nine know that her character was killed off when she decided to leave the show. She spoke of wanting to remain as a recurring character instead of a main character, but wasn't given a choice – it was either stay or leave the show. Not liking the idea of being bullied into a decision, she left the show with support from some of her fellow cast members.
While in Toronto, she tasted ketchup chips for the first time and admitted it wasn't her cup of tea, hinting that Lays Original was her favorite. She charmed the fans with her wicked sense of humor and her down-to-earth personality. Terry has since retired from acting and concentrates on being a mother.
The line for Karen Gillan (pictured above) – best known as Amy Pond on Doctor Who and Nebula in Guardians of the Galaxy – took over most of the area and snaked through the room. Every seat was taken and the walls had lines of people just hoping to catch a glimpse and/or hear what she had to say – and Karen did not disappoint. Originally, she had cancelled her appearance, but a change in the filming schedule of her current movie allowed her to catch a plane to Toronto to honor her photo ops and autograph sessions. She was enthusiastic and happy to have finally made it to Toronto.
Fans had the opportunity to ask Karen questions on the variety of work she has done. She mentioned that she had the same trainer as Chris Pratt for Guardians of the Galaxy and had to work out four times a day – which was difficult because she never works out. She was quiet about Guardian of the Galaxy 2, saying she didn't know what was planned.
Karen also spoke about Doctor Who, calling kissing scenes with Matt Smith and Arthur Darvill extremely awkward because they are like her brothers. She also noted that she had to come up with a new death reaction every time Rory (Darvill) would die on the show. She recalled Doctor Who being the best time of her life and told fans that her last scene on the show was not acting – she truly was crying those tears. She's excited about Peter Capaldi's version of the Doctor and pointed out that he is one of the biggest Doctor Who fans. Her favorite guest star was Tony Curran (who played Vincent Van Gogh on Doctor Who and now Datak Tarr on Defiance) and called Alex Kingston the queen of cool.
The cast of Bitten included Steve Lund (Nick Sorrentino), Greg Bryk (Jeremy Danvers), Tammy Isabell (Ruth Winterbourne) and Tommie-Amber Pirie (Paige Winterbourne). Bitten is a Canadian series based on the book Women of the Otherworld by Kelley Armstong. It centers around Elena Michaels (Laura Vandervoort), a werewolf struggling to balance her life with her human husband and her responsibility towards her werewolf pack. The cast mentioned that while it was hard to act when there was nothing there to act against, it was amazing to watch the special effects when the episode finally aired. While the main focus has been about the werewolves, season three has been focusing more on witches and developing that end of the genre. They also told fans season three will be much more dramatic than season two.
Defiance is a sci-fi show that takes place in the future, in which Earth has radically been changed and contains new species from outer space who co-exist with humans. Nolan (Grant Bowler) plays a Lawkeeper for the town of Defiance. The show follows Nolan's journey as he helps keep the peace when events unfold that threaten the town. Grant Bowler (Joshua Nolan), Tony Curran (Datak Tarr), Jesse Rath (Alak Tarr), Jaime Murray (Stahma Tarr) and Graham Greene (Rafe McCawley) were on hand to greet the fans and talk about the show. It was a mix of accents among the cast with Grant being from Australia, Tony from Scotland, Jaime from Britain and the two Canadian representatives, Graham and Jesse.
When the cast wasn't joking around and laughing at each other, they spoke about how long it took them to get ready for their scenes. When Graham was asked how long it took him to get ready, he deadpanned, "Thirty seconds." They continuously thanked fans for supporting them and for allowing them to come back for another season. The entire cast stayed behind to sign autographs for fans who missed out earlier.
And with that, Toronto Comicon ended for another year. It was a great precursor on what to expect at Fan Expo in September! ~Article and photos by Joanne Chu-Fook
---
---
---
---
Similar Articles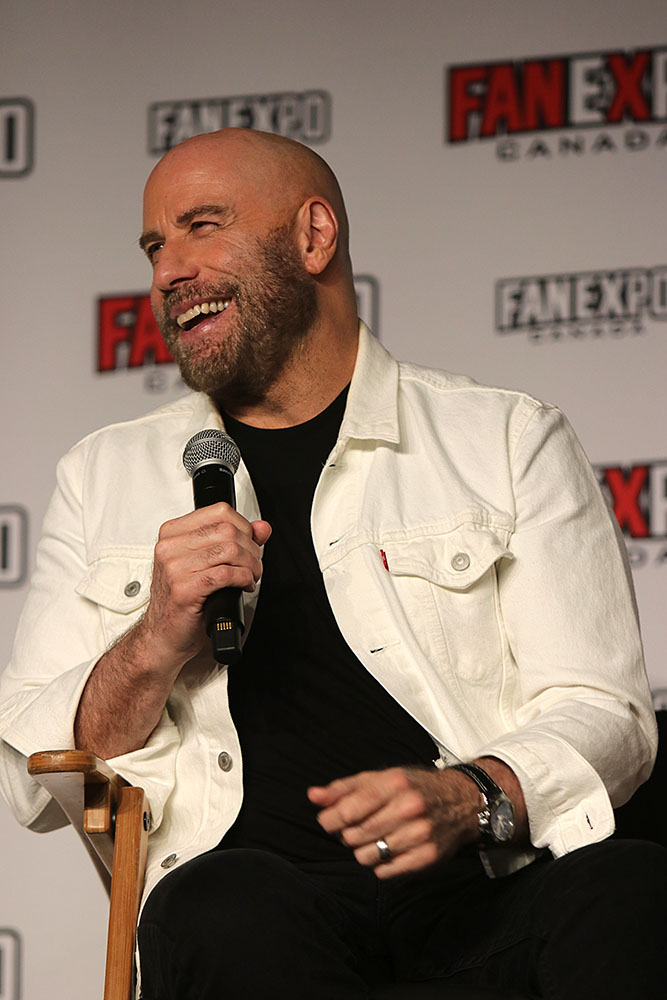 August 26, 2019 | Leave a Comment
Fan Expo Toronto came to a close on Day 4 with a flurry of Q&A panels to end off the convention including Pulp Fiction John Travolta and Twelfth Doctor Peter Capaldi.
---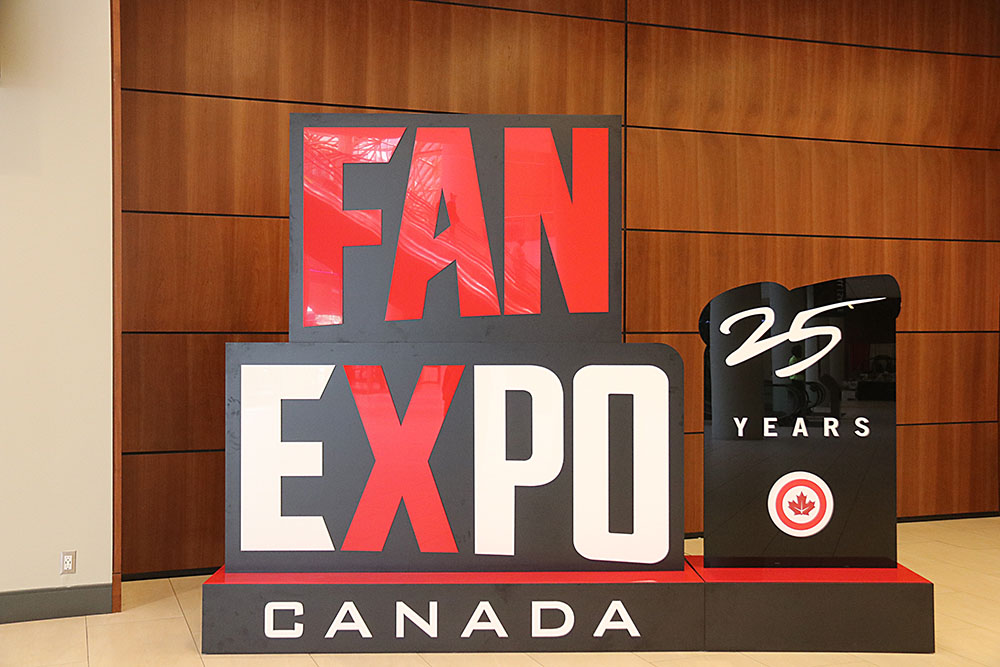 August 22, 2019 | 1 Comment
Fan Expo Canada in Toronto began today for the 25th iteration this year. The four-day event is the largest Comics, Sci-Fi, Horror, Anime, and Gaming event in Canada.
---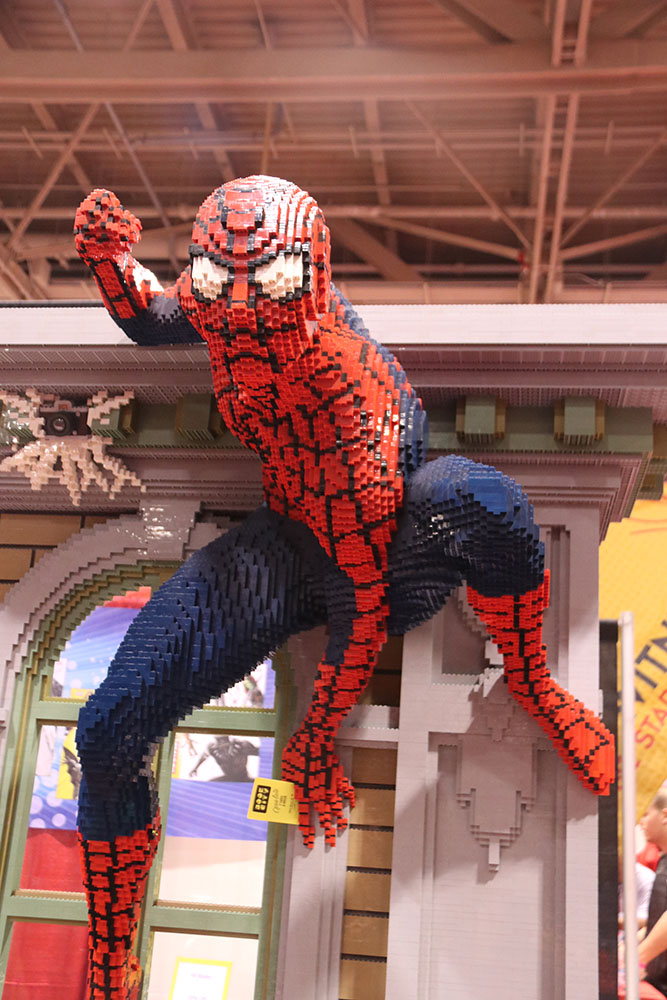 August 31, 2018 | Leave a Comment
The biggest weekend of the year in Toronto for pop culture lovers is here as Fan Expo opens once again with celebrities, cosplayers, panels and much more!
---