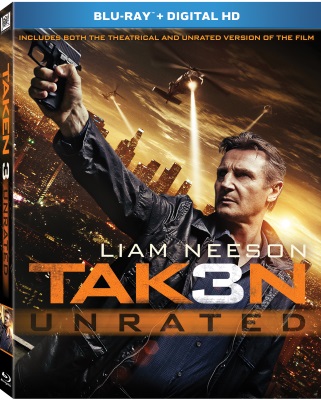 Taken 3 triples the dose of action and drama in this third installment of the franchise. This time Bryan Mills (Liam Neeson) isn't using every trick in the book to save his family. Instead, the film has a different take on the otherwise popular kidnap-and-save theme.
Bryan is seen trying to reconnect with his college-going daughter Kim (Maggie Grace) and his ex-wife Lenore (Famke Janssen). But when he returns home one day, he finds Lenore dead in his bedroom. As he's in shock about his wife's murder, the police try to take him into custody, believing him to be the murderer, but he manages to escape. Bryan then goes on the run to find Lenore's murderer and do her justice.
While on the run, he tries to connect with Kim and uses the help of his old gang of friends to trace Lenore's final hours. Unlike the first two films, the movie isn't set in Paris or Istanbul. Instead, director Olivier Megaton paces the action in Bryan Mills' hometown of Los Angeles. Taken 3 flees from what fans have been used to – a kidnapping and Bryan to the rescue.  Some fans might enjoy the twist in the plot, which serves just as much action as the previous films in the franchise. The pace and plotline are equally engaging. It's always entertaining to watch Liam in action and this time it's no different. If you enjoy watching action thrillers, this one is definitely not to be missed!
Blu-ray features includes both the theatrical and unrated version of the film, which was not shown in theatres. Deleted Scenes, Sam's Bunker A.K.A The Rabbit Hole, Taken to L.A., Taken Legacy and Gallery are all the extra features you can enjoy on Blu-ray.
Other DVDs releasing this week include: Maps to the Stars, Cake, Everly, Little Accidents, A Girl Walks Home Alone at Night, The Marine 4: Moving Target, Supremacy and Two Days, One Night. ~Marriska Fernandes
Watch the trailers for the new releases below:
Cake
Everly
A Girl Walks Home Alone at Night
Taken 3
Maps to the Stars
Little Accidents
Supremacy
Two Days, One Nighta