Taraji P. Henson triumphs in What Men Want – Blu-ray review
By Marriska Fernandes on May 7, 2019 | 2 Comments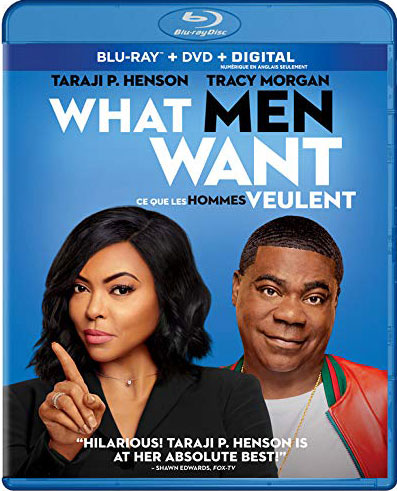 What do men want? If only we could answer that age-old conundrum. Director Adam Shankman breaks it down in the hilarious comedy What Men Want. The film is a remake of What Women Want, starring Mel Gibson.
Taraji P. Henson stars as Ali Davis (yes, as in Muhammad Ali), a hard-driving sports agent who's the only black female in a room full of Jerry Maguire wannabes. She has been striving to be one of the boys her entire life and believes she knows what men want — after all, they have been "mansplaining" it to her.
Ali is sure she's going to be made partner. When her white male colleague, with lesser experience, gets the promotion instead, her boss complains that none of her clients are in the NFL, NBA, or MLB.
A go-getter, she sets out to sign Jamal Barry, a prospective top NBA pick. However, his father, Joe "Dolla" Barry (Tracy Morgan), is not easy to please. A female sports agent is not an option he considered.
Ali gets a psychic reading, then has a bad fall at a club later that night. When she wakes up, she realizes she has the ability to hear men's thoughts. Can the gift of reading men's minds really help her climb the success ladder at work and in her personal life?
Taraji P. Henson elevates the movie with her comedic talents and grounded performance, not only guaranteeing laughs, but keeping us rooting for her. In her tough-as-nails moments, as well as in her vulnerable times, we don't have to wonder what Ali wants. Henson is able to express her emotions impeccably, making her far more than just a comedic actor. The movie plays to Henson's strengths.
Tracy Morgan was, perhaps, not the best choice as a tough, hard-to-please father. For his part, Josh Brener was quite entertaining as Ali's timid assistant, whose thoughts were louder than his words. Literally.
What I liked about the film is that it doesn't demean men — or glorify women. Neither does it hand you the answer as to what men really want. But it takes you on a fun ride, while also presenting issues that women, and women of color, face in their careers.
It also presents Ali as a flawed woman — someone who ruthlessly walks all over her assistant, neglects her friends and is too busy to be a perfect girlfriend. She's cutthroat, reckless and an overachiever who has lost sight of the bigger picture. Henson makes her character human, flawed and relatable in many ways.
It's a formulaic comedy and you probably know where it's headed, but it delivers laughs along the way. It's filled with gags, cheesy punch lines and raunchy humor. If you liked Girls Trip, this one is, should I say, what women want. ~Marriska Fernandes
The Blu-ray is packed with over 60 minutes of bonus features:
The Dream Team – This feature with the cast and crew reveals what each one brought to the film.
Flipping the Narrative – We see how this film flips the script on what women must do to succeed in a man's world.
What DO Men Want? – The cast and crew answer the question about what's on men's minds.
Poker Night – A behind-the-scenes look at the epic poker night as seen in the film.
Ali + Athletes: This feature shows Ali with some of her clients, including hilarious cameos from superstar athletes.
Sister Spills the Tea Infomercial – Music icon Erykah Badu, who plays the eccentric psychic, spills the tea on her mystical powers in an ad for her business.
Commentary with director Adam Shankman
Deleted & Extended Scenes: A total of 10 deleted and extended scenes that are LOL-worthy.
Gag Reel: Gag reels are always entertaining and I'd say don't miss out on this one.
If you have seen  What Men Want and would like to rate/review it yourself, click here.
---
---
---
---
Similar Articles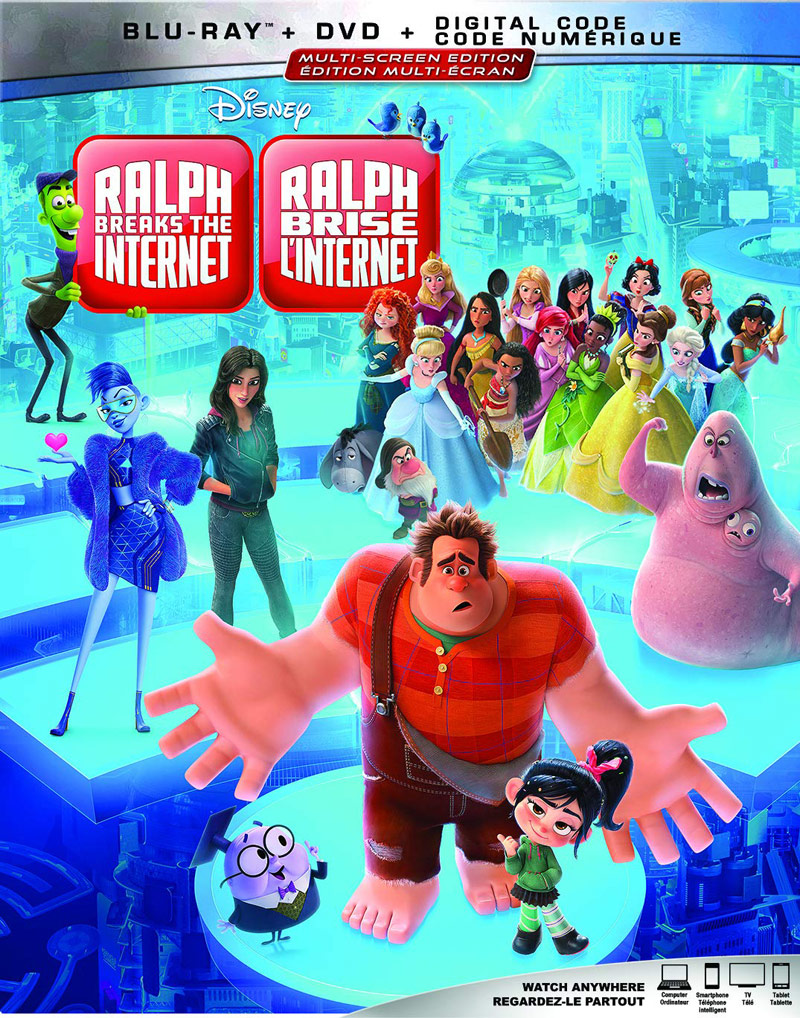 February 27, 2019 | Leave a Comment
Wreck-it Ralph is back and wrecking things. In this sequel Ralph and Vanellope go on an adventure into the internet. Now available on Blu-ray and DVD.
---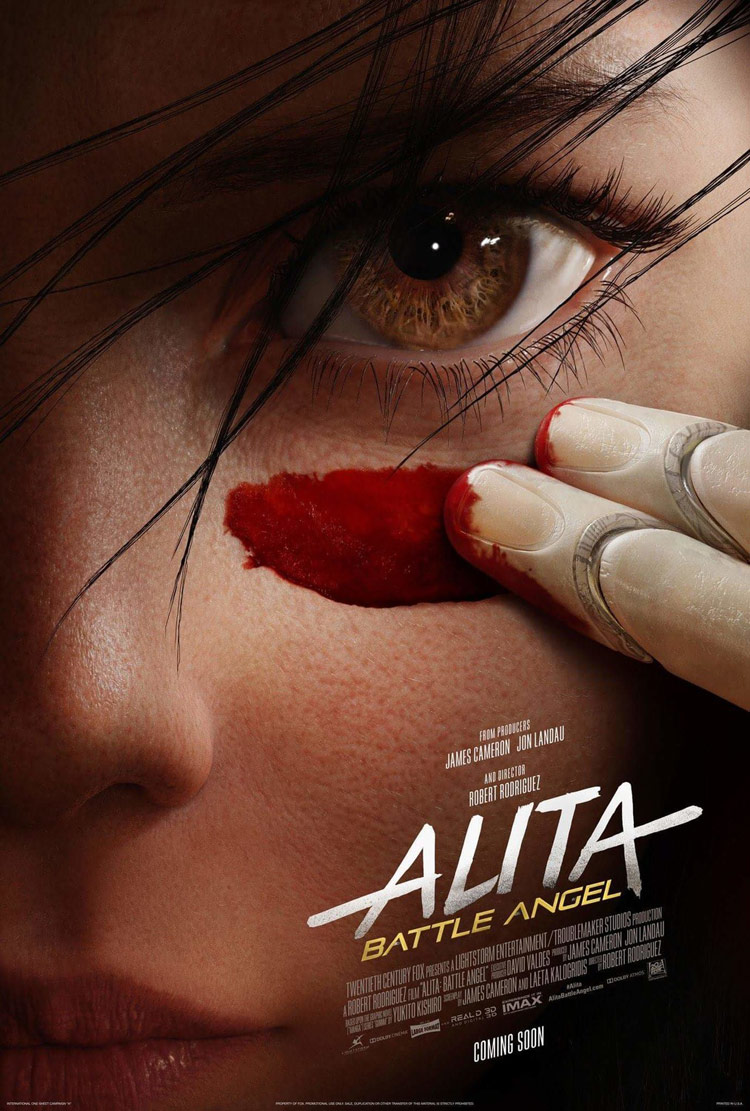 February 17, 2019 | Leave a Comment
Alita: Battle Angel debuts in first place this weekend. See which other new releases made the top 5 at the weekend box office. Click to see all the details!
---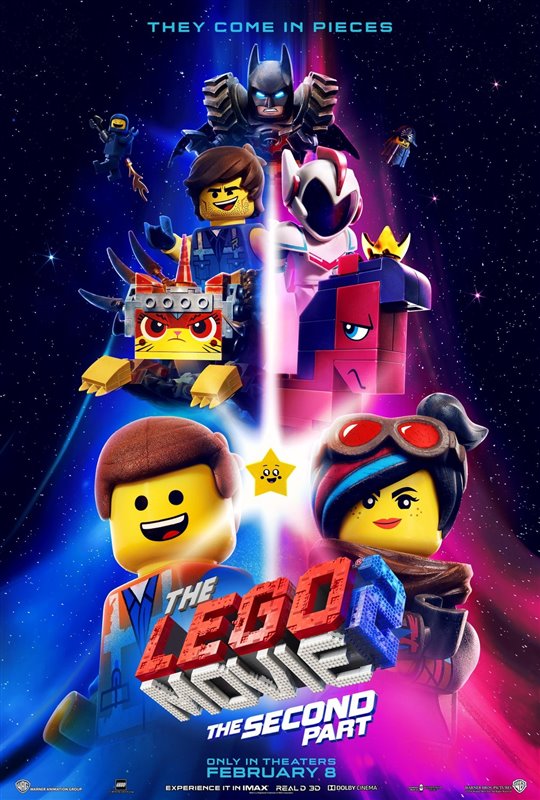 February 10, 2019 | Leave a Comment
Five new movies were released this weekend. Find out which three of the five made the top five and which movies were able to hold onto a place in the top charts
---