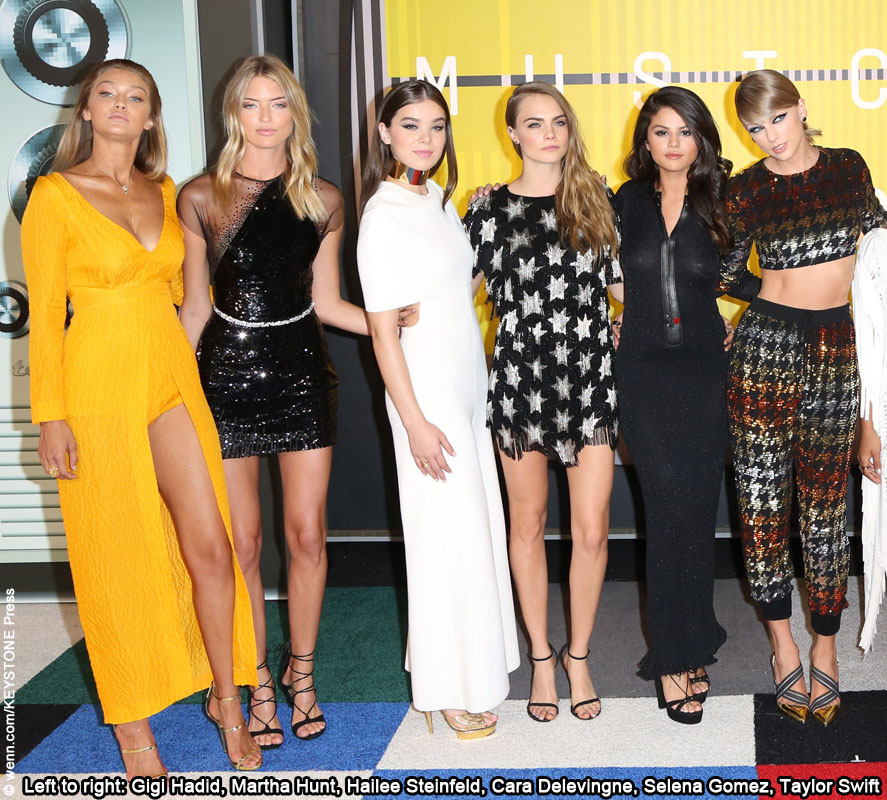 Taylor Swift and her superstar posse of gal pals are reportedly the targets of one disconcerting Internet troll.
TMZ was the first to reveal that Taylor's squad, which includes Gigi Hadid, Cara Delevingne and Jaime King, was being accosted online.
Taylor received a tweet saying, "I will kill some of you." Gigi, 21, was taken aim at when she got a tweet saying, "people gon die they're gon die die die die!" while 23-year-old model Cara was told, "I will kill your friends and I am excited about it."
Law enforcement officials disclosed the information to TMZ after Kyle Newman, Jaime King's husband, contacted them about the disturbing cyber threats. Alarming sentiments were hurled at Jaime as well.
Police obtained a search warrant to investigate Taylor's Twitter records in hopes that clues leading to the culprit would surface. At this point, it's unclear if they've uncovered any information to close in on the suspect.
The "Bad Blood" singer has been the subject of perturbing threats and unsolicited advances before. It was only a few weeks ago when an "emotionally disturbed" man was apprehended outside her New York City apartment by police for repeatedly ringing her bell and claiming to officers that he "belonged there."
Although not a member of the 26-year-old's famed squad, Chrissy Teigen also found herself in the crossfires of the confounding troll. The uncontrollable Twitter user had the following words for John Legend's wife: "gonna give it one shot, but I probably gonna end up murdering your friends."
Shake it off, ladies. ~Matthew Pariselli