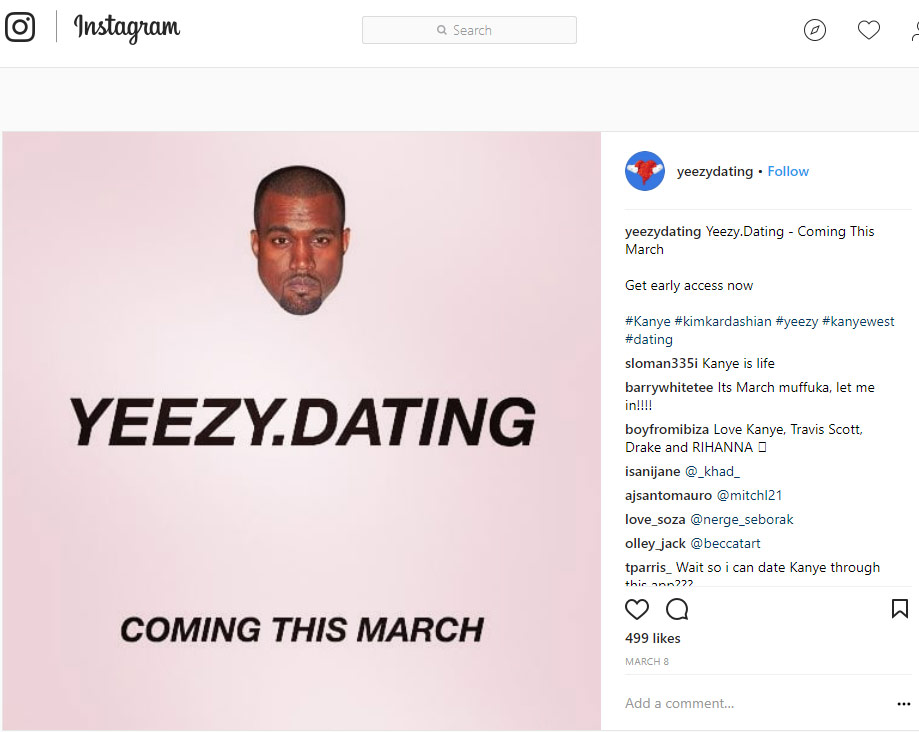 A new online dating site called Yeezy Dating is being launched, which bills itself as "A Dating Site for fans of the genius Mr. Kanye West." However, right below the box where you would sign up with your email, there's a disclaimer that states:
* Taylor Swift fans are banned from this website 🐍
The site is not yet active, but the site is available for people to sign up for early access. Apparently, they'll get a Telegram pre-launch from the site so fans can "chat with other ye stans."
British Kanye fan Harry Dry, 21, started a crowdfunding page earlier this month in order to raise money to run the website. So far, he has had three supporters for a total of £35.
The crowdfunding page states: "Unfortunately, this project was not successful," but it seems the dating site is going ahead, as Harry had already worked on building it for a month and only needed money for the final development and marketing.
Are you going to sign up for early access? Tell us what you think about joining a Kanye West dating site below! ~Alexandra Heilbron