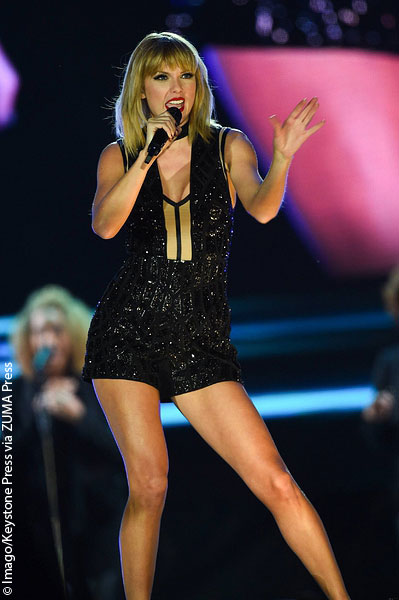 In spite of her eventful year filled with boy drama, death threats, and Kanye, Taylor Swift is still raking in cash like she does Instagram followers.
The pop superstar has just topped Forbes Highest-Earning Celebrities Under 30 list, taking home a colossal $170 million between July 2015 and July 2016.
Taylor beat out the likes of boy band One Direction, who came in a distant second with $110 million, followed by 26-year-old Argentinian soccer star Lionel Messi who earned $81.5 million.
The "Shake It Off" singer's massive income is due in large part to her incredibly successful 1989 World Tour, as well as various endorsement deals with Keds, Diet Coke, and Apple.
While she easily grabbed the top spot, Taylor wasn't the only female singer to make the top five — fourth place honoree Adele made an impressive $80.5 million in the last year, followed by Rihanna with $75 million.
Other singers on the list include Justin Bieber, who tied for 6th place with tennis pro Novak Djokovic with $56 million, while The Weeknd and Drake sat at 9th with $55 million and 17th with $38 million, respectively. Taylor's pal Ed Sheeran rounded out the crooner list at No. 23 with $33.5 million.
The annual list by Forbes, which was predominately made up of young athletes such as basketball player Kevin Durant and track star Usain Bolt, also featured Jennifer Lawrence in 12th place, making her Hollywood's highest-paid young actor for a second year in a row with $46 million. ~Shelby Morton
What do you think about Taylor's newest title? Tell us in the comments below!