Ted 2 hilarious on Blu-ray/DVD – review
By Alexandra Heilbron on December 15, 2015 | Leave a Comment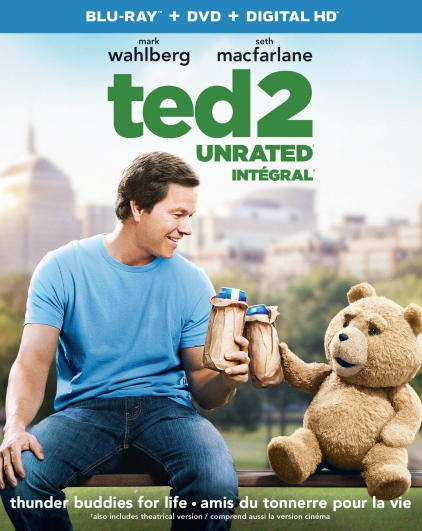 Usually sequels aren't as good as the first movie. Ted 2 is an exception. The laugh-out-loud moments came fast and were so funny it was hard to stop laughing after they'd moved on to the next bit.
The movie starts with Ted getting married to his cashier girlfriend, Tami-Lynn (Jessica Barth). The opening credits feature a Busby Berkeley type musical number, reminiscent of movies from the 1930s and '40s, starring Ted in a tuxedo, keeping up with full-sized dancers in top hats and tails. The number takes place on a huge wedding cake stage, then ends up on an over-sized piano and it's fun to watch where the happy little bear is in the midst of so many dancers.
A year later, Ted and Tami-Lynn are arguing non-stop about money. Another cashier tells Ted he can save his marriage by having a baby. He suggests it to Tami-Lynn, who quickly gets on board. The problem is that a teddy bear can't have offspring, so in a hilarious bit, he and his best friend John Bennett (Mark Wahlberg) go to football star Tom Brady's house and try to steal some sperm. When that doesn't work out, John offers to be the sperm donor.
This time around, Ted seems more like the grownup of the two. He has to tell John to behave himself numerous times, like in the medical clinic waiting room when John decides to get himself ready to donate sperm by fondling himself. What happens after that in the clinic is fall down, laugh-out-loud hilarious. A running gag finds the two buddies trying to capture each other's most embarrassing moments on their cell phone cameras so they can instantly post them to Facebook.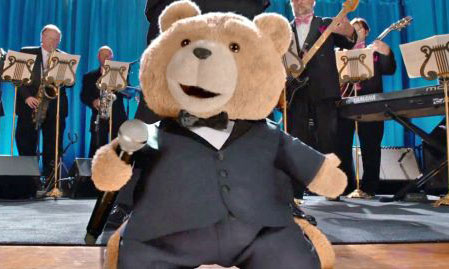 For fun, they attend an improv stage show and shout out ridiculous suggestions, which had this reviewer in stitches.
When Ted and Tami-Lynn decide to adopt instead, they run into a legal issue – Ted is not a person under the law. They have to present Ted's case in court and have him declared a person and not a possession.
Amanda Seyfried joins the cast as a dope-smoking lawyer named Sam who's never had a case. She offers to take on Ted's case pro bono, but what they don't know is that Donny (Mark Wahlberg), who kidnapped Ted in the last movie, is still out to get the bear. He now works for the toy company that made Ted. If they can get Ted declared a possession, Donny reasons that they can get Ted back and cut him open to find out what makes him different from other bears, so they can manufacture real live teddy bears.
There are a number of cameos and references that will have your jaw dropping. Nothing is sacred – the main cast and guest actors don't mind being the butt of a joke – or several jokes.  For example, Amanda is compared to The Lord of the Rings creature Gollum several times. There's a running joke about Google searches that gets funnier each time it's referenced, and I also loved when John, Sam and Ted perfectly recreated portions of The Breakfast Club dance scene.
Director/writer Seth MacFarlane (who also provides the voice of Ted) skewers everyone and everything equally. Mark Wahlberg plays John Bennett with even more wide-eyed innocence than in the first movie, which also adds to the humor. If you liked the first one, you will love this sequel.
Bonus features include the following featurettes, which give a behind-the-scenes look at how Ted is created on camera: Thunder Buddies 4 Lyfe, Creating Comic-Con and Roadtripping. Blu-ray features include Deleted Scenes, Gag Reel, Cameo Buddies (which takes a closer look at the cameos by Tom Brady, Liam Neeson, David Hasselhoff and Morgan Freeman), and A Giant Opening Dance Number, which shows how 100 dancers learned – in just five days – the lengthy and impressive dance number that opens the movie.
---
---
---
Similar Articles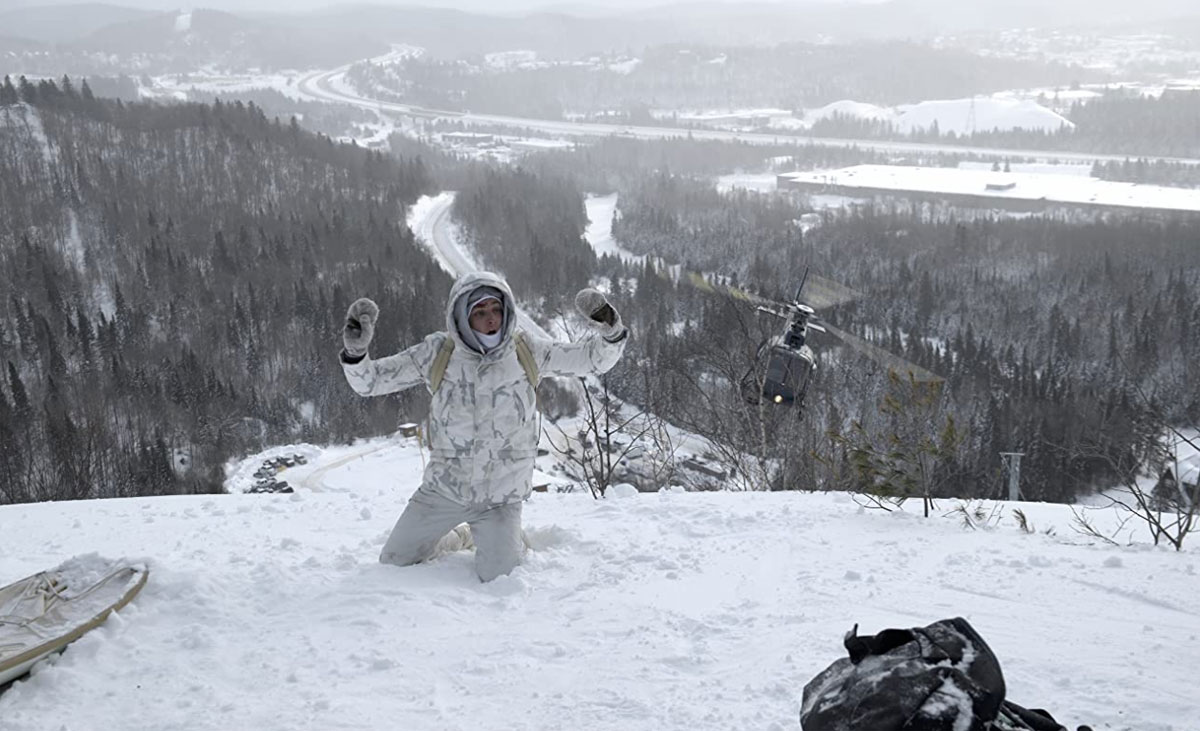 April 19, 2021 | Leave a Comment
Check out the new DVDs, Blu-rays and streaming shows coming out this week, including Crisis starring Evangeline Lilly and Gary Oldman and Izzy's Koala World!
---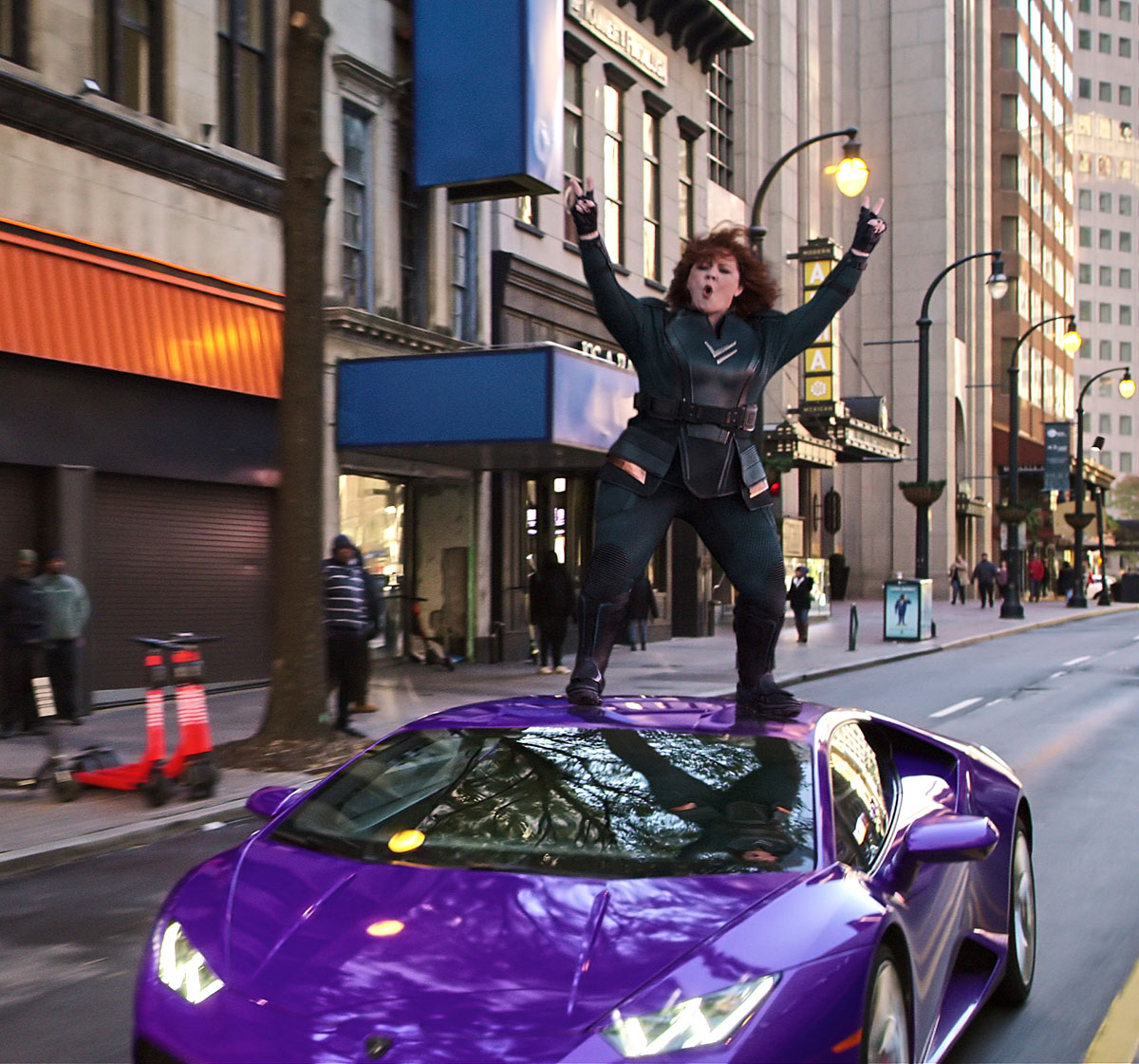 April 5, 2021 | 2 Comments
Check out the new DVDs, Blu-rays and streaming shows coming out this week, including Thunder Force starring Octavia Spencer and Melissa McCarthy on Netflix.
---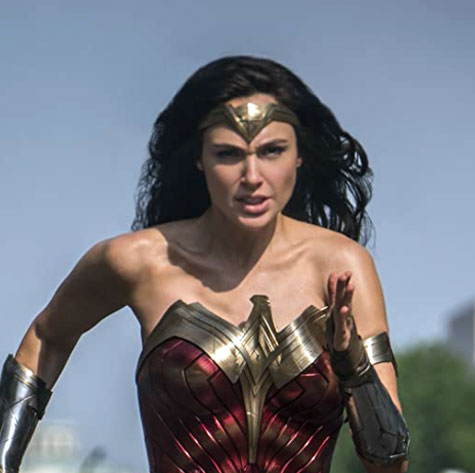 March 29, 2021 | Leave a Comment
Check out the new DVDs, Blu-rays and streaming shows coming out this week, including Wonder Woman 1984, the Oscar-nominated film Another Round and much more!
---