Teenage Mutant Ninja Turtles star Noel Fisher talks bonding with cast
By Tribute on August 7, 2014 | Leave a Comment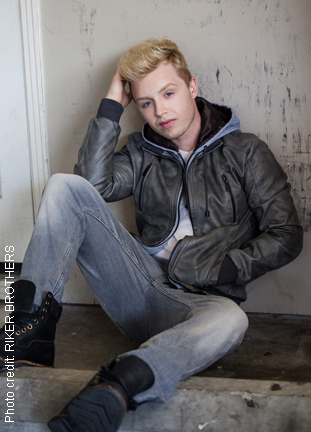 Director Jonathan Liebesman is bringing a whole new kind of turtle to audiences this summer. Teenage Mutant Ninja Turtles are ready to kick butt in New York City, fighting against a diabolical Shredder and his clan, called The Foot, who have threatened the city (hopefully not the pizza joints). Canadian-born Noel Fisher, who plays the motion-captured ninja turtle Michelangelo, tells Tribute about his new film.

I know you love animals, is that what drew you to TMNT?
I've never actually owned a turtle before. It was really more that I grew up with the animated show in the '90s. I grew up playing Ninja Turtles a lot, very much part of my childhood. That was more of why I wanted to be a part of the film.
Did you want to play Michelangelo? Is he your favorite turtle?
From the script, yeah, he was my favorite turtle. I grew up actually being a fan of Donatello, that's who as a kid I connected with for some reason. This was the fun guy part; I was really stoked I got to be Mikey for the movie, for sure.
How did you physically prepare for the role?
The production flew us all to New York and we spent almost a solid month training with the stunt crew. There's this group called 87Eleven, they're so good, the stuff that they can do is jaw-droppingly crazy. We had to go train with them with our individual weapons for several weeks, a few times a week. Throwing nunchucks around, learning how to throw kicks and stuff, the best we could. That was something all the turtles were really happy with, was that they wanted to make sure that the four different turtles had really unique fighting styles for this movie. Mikey definitely has a different flavor of fighting than say Raph (Raphael) or Leo (Leonardo) or Donnie (Donatello). The specificity put into these characters is a lot more than was ever done before.
Did the turtles bond during training?
When we got to New York and we started hanging out, because before that none of us had known each other really, we'd met at the audition but that's really it. We all really hit it off just super quickly, it was kind of automatic. To be honest, a really brotherly bond, like immediately. We really got to hang out a lot in New York and kind of explore that and I think that's really great because it's really important to all of us to bring that kind of bond to the characters and I think that really shows on screen.
Were you all able to help each other with the pressure associated with such well-known roles?
It's that kind of scared excitement feeling when you have a job like this, this iconic role, but the only way that I figured out how to approach it is just treating it like any other role, which is delving into the character as much as you can and doing the best work you can do. I think all the actors took that approach. We all wanted to do these characters right, give them the respect that they deserve. Again, we all grew up with turtles too, so this was all just something we all were really excited to be a part of.
Which of the cast did you spend the most time with?
I definitely spent most of my time with the other turtles – Pete Ploszek, Jeremy Howard and Alan Ritchson – we had a lot of our scenes with the brothers and of course the other actors on set: Will Arnett and Megan Fox. In terms of screen time, I definitely had the most scenes with my brothers, most of the shenanigans were with the boys.
What aspect of the film do you want fans to be most excited about?
There's so many cool things. My biggest hope is fans see and really get the bond that the turtles have because that really is, I think, the heart and soul of the movie. I think at the end of the day it's a story about family and relying on your family and doing whatever you need to do to protect your family. That's something I really hope comes through and is something people can relate to because we definitely felt that on set.
You played Vladimir in The Twilight Saga: Breaking Dawn – Part II – in TMNT, were the wirework and stunts much the same?
TMNT is definitely more action heavy than in the Twilight movie. In Ninja Turtles it was a totally different thing, I mean they're ninjas, there's definitely more mayhem and craziness going on screen. It's a lot more action heavy, so it was a big leap in terms of the kind of stuff the stunt guys and we were doing to make this movie look really badass.
Creating the character Michelangelo, how much was left up to you as motion-capture and how much was FX?
I kind of like how Andy Serkis puts it, it's kind of like a different wardrobe and makeup you're putting on because you get to set and you get all decked out in very strange looking gear and you have a billion dots all over your face and you know, fairly strange looking. You have to get past that and really ground yourself in the scene and the moments with the other actors. Just kind of know in the back of your mind that they're (FX) going to be able to put this physical being on top of what you're giving them in terms of a performance. The people who work at ILM (Industrial Light and Magic) are insanely good at what they do, you just have to put your faith in that. Seeing the trailers and how it all got put together, that was well-placed trust.
Are you already signed up for sequels for Ninja Turtles?
Yes, I think I am signed up for sequels. I'm not sure what's happening with that, I'm sure those conversations will be happening with the powers that be at a later date but yes, right now I am contracted.
What projects are you working on next?
Right now I'm shooting the fifth season of Shameless on Showtime and we're about three episodes in right now. That's really fun, I'm really glad to be back to that. I love working on Shameless, it's like a dream job.
Teenage Mutant Ninja Turtles opens this Friday, August 8, 2014.
Fans can find Noel on twitter: @noel_fisher and Facebook: NoelFisherOfficial.  ~Andrea Hodgins
---
---
---
Similar Articles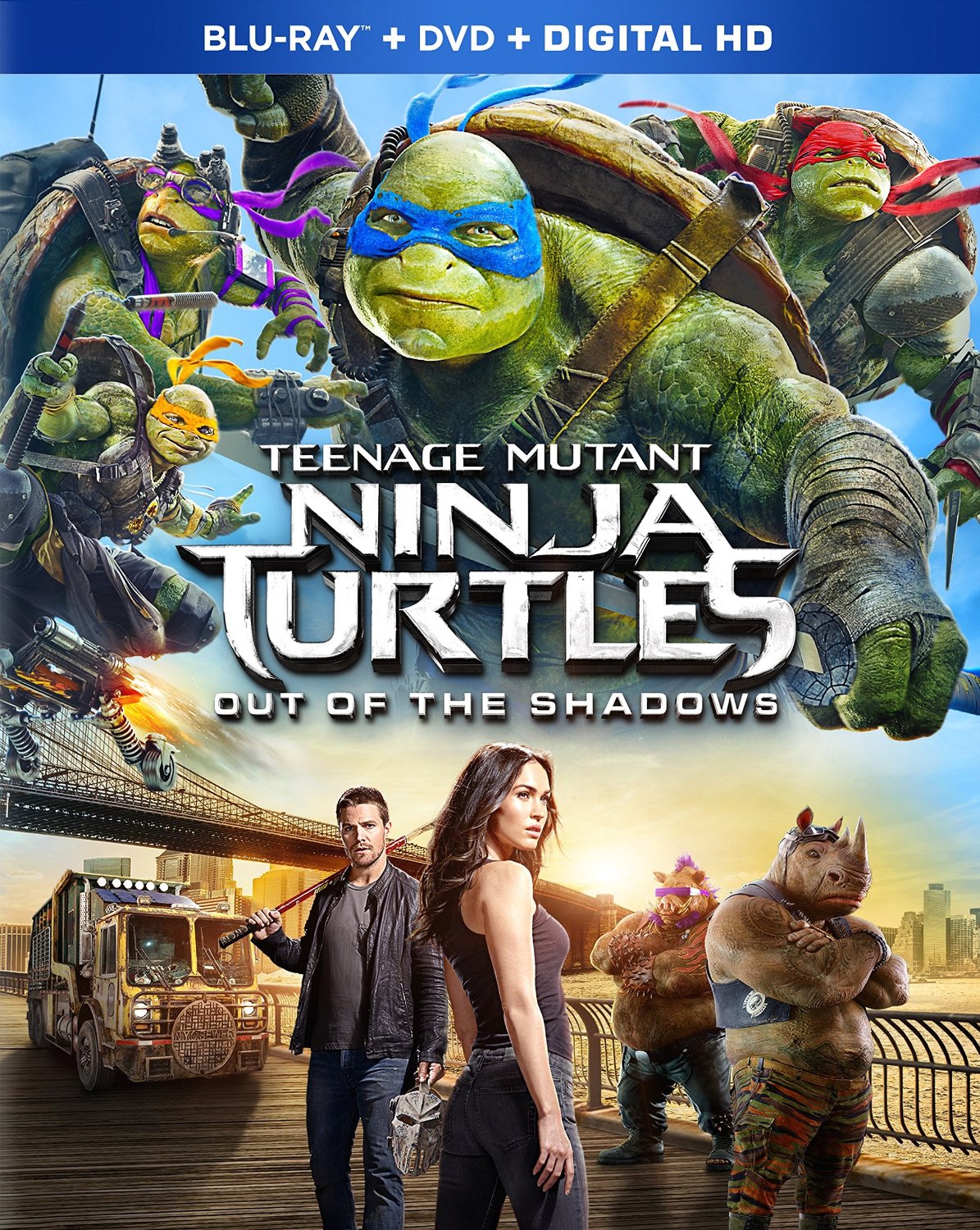 September 20, 2016 | Leave a Comment
Teenage Mutant Ninja Turtles: Out of the Shadows is now available on Blu-ray and DVD! Check out what our reviewer had to say about the film, which stars Megan Fox.
---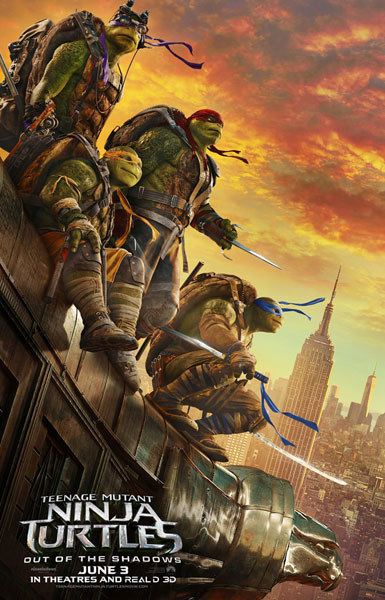 April 11, 2016 | 1 Comment
The second official trailer for Teenage Mutant Ninja Turtles: Out of the Shadows promises plenty of action, as well as your favorite turtles, the return of Megan Fox and Will Arnett and newcomer Stephen Amell as a hockey-loving hero.
---
---