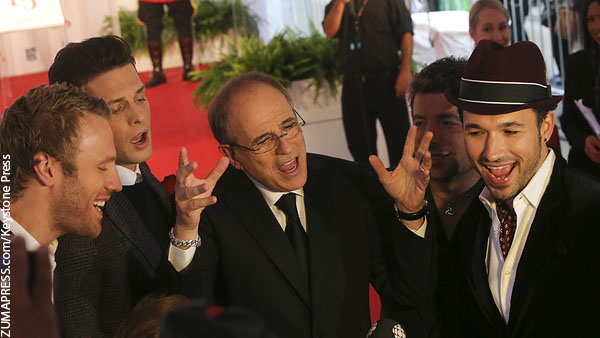 A Canadian tenor sang a sour note yesterday — Tuesday, July 12, 2016.
Canadian quartet The Tenors were invited to sing O Canada at the Major League Baseball all-star game in San Diego. In the middle of the anthem, tenor Remigio Pereira sang: "We're all brothers and sisters, all lives matter to the great." The correct lyric is "With glowing hearts we see thee rise. The True North strong and free."
The tenors have put out an apologetic tweet saying Pereira acted as a lone wolf. The tweet also says Pereira "will not be performing with the Tenors until further notice."
Pereira, who held up an "All Lives Matter" sign while singing his altered anthem, tweeted: "I've been so moved lately by the tragic loss of life and I hoped for a positive statement that would bring us ALL together. ONE LOVE."
The Tenors have won several Juno awards and their records have gone platinum in Canada.
Tell us your thoughts on #anthemgate in the comments below. ~Yanis Khamsi