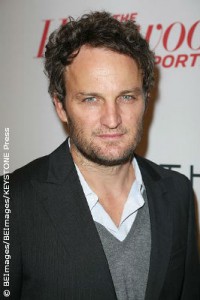 Zero Dark Thirty and White House Down star Jason Clarke is in talks to play the iconic role of John Connor in the new Terminator reboot. Jason is beginning to make a name for himself as an action star, also recently landing the leading role in Dawn of the Planet of the Apes, the sequel to the wildly popular Rise of the Planet of the Apes, to be released on July 18, 2014. Jason's notable predecessors for the role include The Dark Knight's Christian Bale and Edward Furlong from The Green Hornet. There is no confirmation yet on who will play the hero's mother, Sarah Connor, but reports say Game of Thrones breakout actress, Emilia Clarke and 21 Jump Street's Brie Larson are on the short list for the role.
Terminator: Genesis will revolve around John Connor, the leader of the rebellion against an artificial intelligence system out to destroy the human race. The plot is still in works but considering that Jason Clarke is 44 years old and both Emilia Clarke and Larson are  in their mid-20s, the story will likely revolve around a future John Connor sent back in time to save his mother.
Former California Governor Arnold Schwarzenegger has also confirmed he will reprise the role of John Connor's ally and indestructible cyborg. The film, helmed by Alan Taylor, director of the recent Thor sequel, will be the first installment in the new trilogy, and is set to hit theaters July 1, 2015.