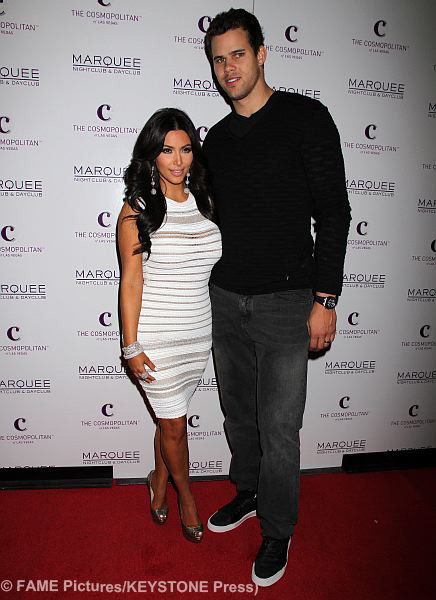 With marriage comes vows, a heartfelt promise to love and cherish each other till death do you part…nor not. From small Vegas chapels to exotic island ceremonies, fairytale romances to whirlwind hookups, we walk you through ten of the shortest marriages in show business.
1. Britney Spears and Jason Alexander – 55 hours
Pop star Britney Spears surprised fans when she tied the knot with her childhood friend Jason Alexander at the Little White Wedding Chapel in Vegas, just for the sake of doing something crazy. Less than three days later she filed for an annulment, which stated that she "lacked understanding of her actions to the extent that she was incapable of agreeing to the marriage."
2. Mario Lopez and Ali Landry – 2 weeks
This marriage was pretty much over before it really began. Despite her suspicions of his cheating, Model Ali Landry married her boyfriend of six years, former Saved by the Bell star Mario Lopez. Just three days after the ceremony, Lopez spent the night partying with a twenty-something girl and Landry decided she wanted out. She once described the experience in an interview as, "the worst thing that ever happened to me."
3. Eddie Murphy and Tracey Edmonds – 2 weeks
Comic actor Eddie Murphy and producer Tracey Edmonds exchanged vows in a private seaside ceremony in Bora Bora. The ceremony turned out to be symbolic and not legally binding however, the couple decided to forego the legal process, claiming in a joint statement that "it is not necessary to define our relationship further." According to People magazine, their first week together as pretend man and wife was marked by endless arguments and screaming matches but because the union was not legally recognized, there was no messy divorce. Coincidence or just smart planning?
4. Sinead O' Connor and Barry Herridge – 16 days
These two are the latest to trample on the sanctity of marriage. Sinead O'Connor, wed thrice before, married Barry Herridge on December 8, 2011 in a planned drive-thru Vegas wedding (at the same chapel as Britney Spears and Jason Alexander). The singer then took her new husband, a drug counselor, on a ride through a shady part of town to find some marijuana. Herridge was shaking in his polished shoes when his new bride was handed a load of crack. Needless to say, O'Connor ended the marriage 16 days later, acknowledging that her new husband and his disapproving family would never have been happy. 
5. Chris Kattan and Sunshine Tutt – 2 months
SNL funny-man Chris Kattan  and his model wife, Sunshine Tutt, divorced after just eight weeks of wedded bliss because of "irreconcilable differences." Their prenup would've landed Tuff with $10,000 but she managed to walk away with a significantly larger sum.
6. Kim Kardashian and Kris Humphries – 72 days
Everyone had a field day when Kim Kardashian and basketball player Kris Humphries announced they were ending their marriage after only 72 days, unfortunate because their engagement, $10 million wedding, and super-romantic honeymoon in Amalfi were splattered all over the media. The reason for the split, once again, was "irreconcilable differences." Both Kardashian and Humphries have gotten a lot of slack for parting ways so quickly but despite the admitted heartbreak on both ends, they're in agreement that it was for the best.
7. Lisa Marie Presley and Nicolas Cage – 3 months
Lisa Marie Presley and Nicolas Cage met in 2000 when Cage was having marital woes with Patricia Arquette. At the time, Presley was engaged to musician John Oszajca. That wedding clearly never worked out because in 2002, Presley and Cage got married in a secret ceremony in Hawaii. Three months later, Cage filed for divorce and yet again, "irreconcilable differences" were to blame. "We shouldn't have been married in the first place. It was a big mistake," Presley said in her statement.
8. Jennifer Lopez and Cris Judd – 4 months
Jennifer Lopez is known for her hookups with A-list celebs like Ben Affleck and P. Diddy. And then there was Cris Judd, a backup dancer on her Love Don't Cost a Thing video. The pair married just months after Lopez broke up with P. Diddy, which had many speculating that he was just a rebound. Four months later, they privately decided to end their relationship but it was apparently in amicable terms.
9. Bradley Cooper and Jennifer Esposito – 4 months
After dating for just over a year, Bradley Cooper and Jennifer Esposito tied the knot days before Christmas. Four months later, Esposito filed for divorce. Neither commented much on the split but Cooper recently stated in an interview with Howard Stern that the whirlwind marriage "just wasn't right."
10. Pamela Anderson and Kid Rock – 4 months
What happens when you marry the guy you called your wedding off with once before? A quick divorce, that's what. Baywatch babe Pamela Anderson and rockstar Kid Rock started seeing each other in 2001, broke up in 2003, and then reunited and married in 2006, but only for four months. Like the many famous couples before them, their divorce papers cited "irreconcilable differences," although many people recalled Rock's angry outburst toward Anderson just two weeks prior when he watched her scandalous cameo in the film Borat.