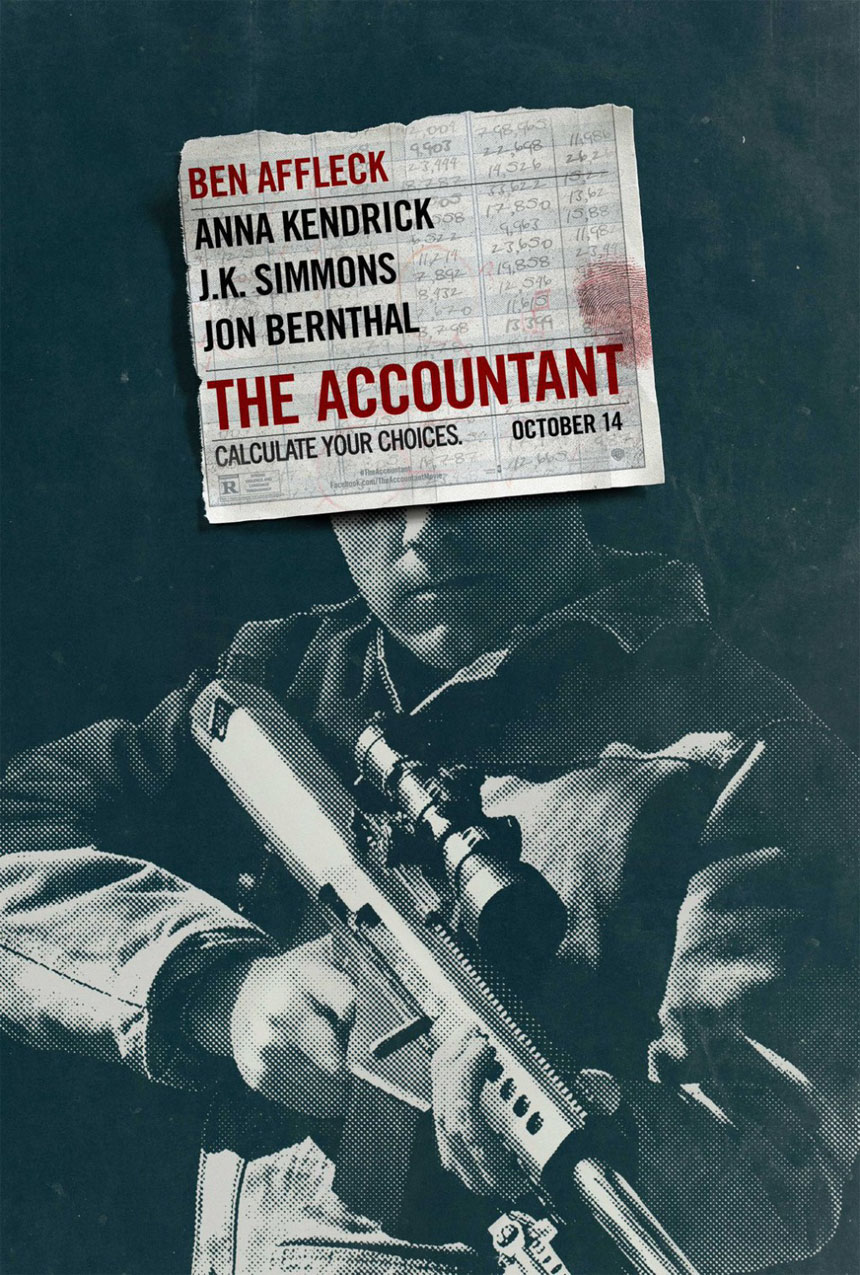 The Girl on the Train may have sped to victory at the box office last weekend, but The Accountant has derailed its path to glory this weekend.
Made for an estimated $45 million, Gavin O'Connor's The Accountant brought in $24.7 million in its premiere weekend. The 5-star rated film profiles Ben Affleck's character Christian Wolff, a small-town accountant who leads a major double life by cooking the books for mobsters on the side. Oscar winner J.K. Simmons and Oscar nominee Anna Kendrick bolster the supporting cast.
Kevin Hart has proven himself to be box office gold. From 2015's Get Hard to this year's Central Intelligence, audiences are quick to open their wallets for the actor. Kevin Hart: What Now? debuted this weekend to $12 million, not quite as successful a premiere as 2014's Ride Along ($48.6 million), for example, but still a triumph for a film made on only $9.9 million. The 3-star rated project mixes scripted material (featuring actors Halle Berry and Ed Helms) with Kevin's wildly successful 2015 stand-up performance at Philadelphia's Lincoln Financial Field, where over 50,000 people attended.
Emily Blunt rode to the top of the box office standings last weekend with the thriller The Girl on the Train, but she couldn't repeat that performance this weekend as the film tied for second. Based on Paula Hawkins' novel, the movie has $46.6 million in its carriage after a $12 million showing this weekend. It currently sports a rating of 3 stars on Tribute.ca.
Tim Burton returned to the film world with Miss Peregrine's Home for Peculiar Children in winning fashion three weekends ago. The Eva Green-led fantasy, which is based on a Ransom Riggs novel, powered its way to the No. 1 spot on the box office list. This weekend, however, it slipped to fourth with $8.9 million. The 3.5-star rated film now has a total profit of $65.8 million.
Also in its third weekend of release, Deepwater Horizon managed to stay afloat and on this top-five box office list. The action-drama is based on the events surrounding a devastating 2010 oil spill and picked up $6.4 million this weekend to bring its sum to $49.3 million. Directed by Peter Berg, and starring Mark Wahlberg and Dylan O'Brien, Tribute.ca readers have assigned the film 4,2 stars.