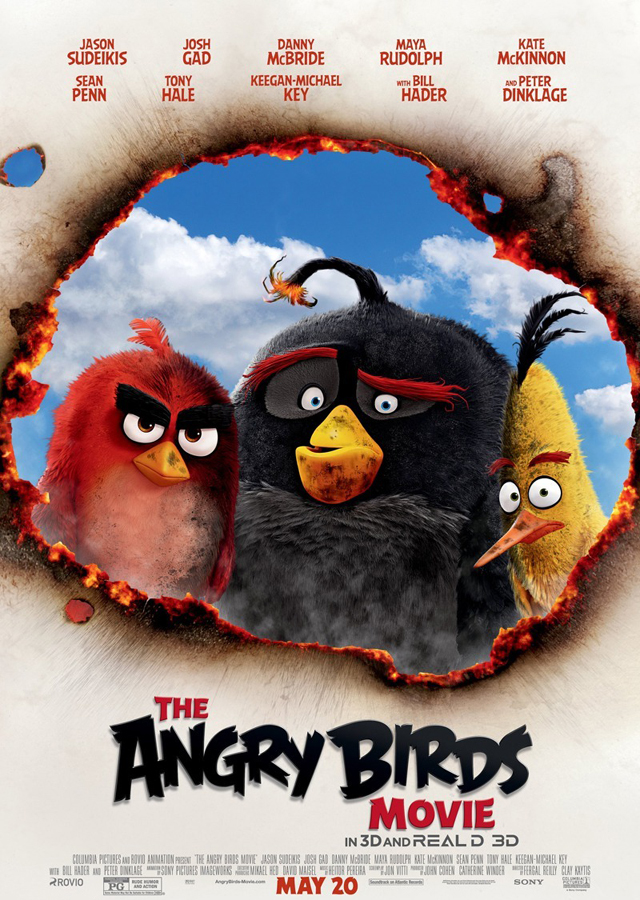 Turning a phone app into a movie sounds like a fool's errand — except if you're the folks behind The Angry Birds Movie. The five-star rated 3D-animated feature about a group of foul fowls has snatched the top spot from two-weekend champ Captain America: Civil War, earning a solid $39 million over the May two-four weekend.
With a $33.1 million haul, Captain America: Civil War can no longer call itself captain of the weekend box office. But its reign isn't over just yet — the superhero ensemble flick has officially earned over $1 billion at the worldwide box office, making it one of only 25 films to do so. Add in its impressive 4.3 star rating among Tribute.ca users, and it hasn't been a bad weekend for Team Cap after all.
Despite a valiant effort, Neighbors 2: Sorority Rising's debut fell short of second with $21.8 million. But in just one weekend, the 3.8-star-rated sequel, which brings back Seth Rogen, Zac Efron and Rose Byrne, has taken home over $50 million globally, completely recouping its relatively modest $35 million budget.
The buddy cop comedy The Nice Guys slightly outperformed early projections, securing $11.3 million over the weekend. This critically acclaimed flick about a down-on-his-luck detective (played by Ryan Gosling) and a softer-than-he-seems enforcer (played by Russell Crowe) has also picked up a top-notch 4.5 stars from Tribute.ca users.
Following very close behind is The Jungle Book with $11 million. The live-action reboot may have fallen three spots to fifth this weekend, but as of today, it's surpassed $300 million domestically, $850 million around the world, and landed a 4.5 star rating here at Tribute.ca.
~Shelby Morton