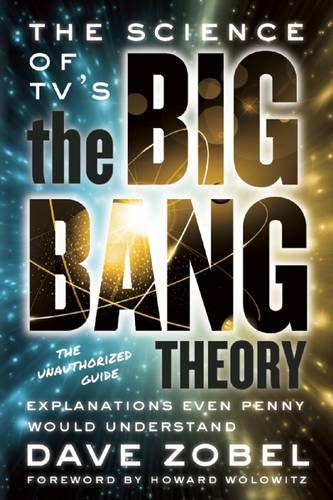 We have an advance copy of The Science of TV's The Big Bang Theory by Dave Zoebel to give away to a fan of the incredibly popular series. If you love Sheldon (Jim Parsons) and his pals, you'll want this book, which reveals the hard facts behind TV's most popular sitcom.
It demystifies Howard, Leonard and Raj's scientific wisecracks for the Pennys of the world. Zobel lets all of us in on the punchline by breaking down the show's scientific conversations. From an explanation of why Sheldon would think 73 is the best number, to an experiment involving the physical stature of Wolowitz women, to an argument refuting Sheldon's assertion that engineers are the Oompa-Loompas of science, the book equips us to feel worthy of a seat on Sheldon's couch.
If you'd like to win a copy of this book, which isn't available for purchase until June, tell us below in the comments which episode is your favorite, or tell us your favorite Sheldon quote. The contest ends Friday, May 8 and we will notify the winner by email, so please include an email where you can be reached (it will remain private). We will announce the winner's name on this page and in our moviemail newsletter.
Our winner is Ena Draken of Kingston. Congratulations and thanks to all who entered – please make sure to enter our other contests for a chance to win!