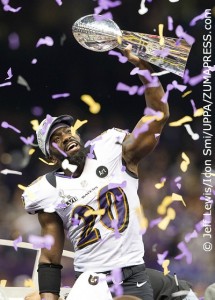 It's that time of year again. With the Seattle Seahawks and the Denver Broncos facing off on Sunday, February 2, sports fans all around North America are getting excited for the Super Bowl. To get in on the excitement, businesses all over the United States are pulling out their best marketing teams to present their most creative and clever commercials on the night of the big game. Although game day is still more than a week away, companies have already released teasers of their commercials to show viewers what to expect but to also to keep them wanting to view more. Here are some of the best commercials that you'll want to look out for on game day. ~Brie Davis

Budweiser has become famous for their heartwarming commercials featuring Clydesdale horses. Watch this one, called Puppy Love,  about the love between a puppy and a horse – if you love animals, it'll tug at your heartstrings. It's set to a great song, Let Her Go, by Passenger.

Actually, you probably won't see this SodaStream ad starring Scarlett Johansson during the big game. That's because Fox has decided not to air it because of the line: "Sorry, Coke and Pepsi."

H&M's new underwear ad wants you to vote – do you want to see David Beckham #covered? Or #uncovered? You decide which one will play during the Big Game. We know which one we're voting for!

CarMax is also giving you a choice of two commercials with their Slow Clap ad – human or puppy version? Watch the puppy version below (complete with lots of barking puppies):

The exciting new trailer for the epic movie Noah starring Russell Crowe will air during the game. Watch the end for a chance to win tickets to sporting events.

This short teaser will get you curious as to what M&Ms are planning to present on the big day – very mysterious and strange… Our curiosity is definitely piqued!

The men of Full House are back together again in this commercial for Dannon Oikos yogurt. This ad, directed at those over the age of 20 who have seen the show, brings a hint of nostalgia to viewers seeing their favorite buddies back together again and it's getting a lot of advance attention.

Arnold Schwarzenegger is getting ready for his own sporting event in this Bud Light commercial. With his ridiculously short shorts and terrible form, he's the opposite of how "cool" the beer should be.

This Volkswagen ad is not laugh out loud funny, but is humorous because of the way it cleverly makes fun of the extent marketing companies will go to to make the "perfect commercial."

This interesting take on couples therapy introduces you to the newest Nestle product, Butterfinger Peanut Butter cups. Watch as Peanut Butter and Chocolate have a therapy session on game day.

This intense Jaguar teaser stars Ben Kingsley and gets you wondering who is coming? Why are they here!? Called Rendez-vous: The Set Up, this is the first in a series of commercials called British Villains, directed by The King's Speech and Les Misérables director Tom Hooper. The others will star Tom Hiddleston and Mark Strong, who've played villains in The Avengers and Sherlock Holmes.
PETA's new Super Bowl ad titled 'Don't Be That Guy' asks men, "Are you giving it your best shot but still coming up short?"~Brie Davis