The Big Game: The best ads of Super Bowl LI
By Tribute on February 2, 2017 | Leave a Comment
There will be much to look forward to when Super Bowl LI kicks off on Sunday, Feb. 5, 2017. The New England Patriots taking on the Atlanta Falcons, Lady Gaga's awesome half time performance, and of course, the fun, big-budget ads shown in between the plays. Check out the list of the commercials we'll be watching this year! ~Ashleen Grange
Wix.com Big Game First Spot with Jason Statham & Gal Gadot
Ever wonder what would happen if Wonder Woman (Gal Gadot) and The Transporter (Jason Statham) walked into a restaurant? Well, website developer Wix certainly has an idea. Inside of his swanky restaurant Chez Felix, chef Felix uses Wix to create a website, completely distracted. Meanwhile, in the dining room, the two action stars fight off mobsters. After nearly destroying the building, Felix walks out to see what's the matter. Gal slyly asks the chef if she can take her meal to go. Felix's new "Gourmet To Go" food truck is a success, and his nice, professional website is to thank.
KIA "Hero's Journey"
Protecting the environment is definitely not a one-woman task, but it seems no one has told that to Melissa McCarthy. In KIA's TV spot, the hilarious actress does her best to save the whales, forests, ice caps, and rhinos — and all attempts end disastrously. However, the car manufacturer lets us know that there are easier and less painful ways to help the Earth, such as driving their new eco-hybrid KIA Niro.
Ghost in the Shell (2017) Big Game Spot
In this epic trailer for the highly-anticipated Ghost in the Shell, we see Cyborg agent Motoko Kusanagi (Scarlett Johansson) diving off a high rise into the streets of 2029 futuresque-Japan. In a world where the line between artificial intelligence and reality blur, she will have to go up against a powerful threat in order to steal her life back. This sci-fi action flick, based on the popular Japanese manga series of the same name, hits theaters March 31.
Squarespace.com "Who The F*** Is John Malkovich?"
We can all relate to that infuriating experience of excitedly singing up for a domain name, only to realize that someone else has already taken it. John Malkovich has also been through that. Squarespace's commercial reminds us to make sure we get our domain quickly, before someone else snatches them. Despite literally being John Malkovich, someone has taken the namesake for their own, much to the irritation of the real John. He writes a very "strongly worded" letter to his imposter, telling him to give him his name back or else.
[ yellow tail ] Big Game Commercial 
The Australian wine brand Yellowtail wants us to know why their wine is the best. Accompanied by a furry companion, the salesman tells us the wine is great for parties, outdoor BBQs and picnics on the beach. It's even great for catching the attention of world-famous models. And even if they don't mention it in the ad, we're sure that a nice glass of wine will definitely pair well with all of the energy and excitement of Super Bowl Sunday.
Mercedes Super Bowl Commercial 2017 with Peter Fonda
At an unruly roadhouse, a bunch of rough and rowdy bikers arm wrestle and drink to the soundtrack of Steppenwolf's "Born To Be Wild." Their raucous activity comes to an abrupt pause when one of their companions informs them that their motorcycles have been blocked in. Angry, the bunch rush outside to see who had the nerve to block their bikes. Turns out, it's none other than Peter Fonda — Easy Rider himself. Peter coolly compliments the bikers' rides and drives off into the sunset and on to Route 66 in his all new Mercedes AMG GT Roadster.
Budweiser "Born The Hard Way"
Taking a more dramatic turn, Budweiser's 2017 commercial is an inspirational tale of how two immigrants journeyed far from their home, and faced much adversity, to eventually found what would come to be known as the "King of Beers." Whether it was intentional or not, the timing of Budweiser's ad is certainly appropriate, especially in today's political landscape. Immigration has become a hot-button issue, and it is important to keep this conversation going, even during Super Bowl.
King's Hawaiian "False Cabinet"
Be careful where you stash your favorite foods! While two dads believe that they are safely storing their King's Hawaiian dinner rolls away from greedy hands, their secret hiding place has already been found out. Their younger counterparts believe that the grandfather clock is producing magic dinner rolls, but are surprised when a dad-sized hand pokes through. The cute commercial ends with an announcement of King's BBQ sauce, coming this spring.
Big Game Movie Trailers
Of course, the Big Game also promises exclusive, extended trailers of some of the year's most anticipated movies. Here are some that we are definitely tuning in for.
Baywatch – Big Game Spot (2017)
Although it's still February, the Baywatch team are definitely making things hotter! In this trailer for Baywatch, there's action, adventure, and Zac Efron in a very patriotic speedo.
Guardians of the Galaxy Vol. 2 Big Game Spot
The Guardians are back, and this time, they've added a few new faces to their team. We do not know what intergalactic evil they will have to go up against, but it is sure to be a lot of fun.
Pirates of the Caribbean: Dead Men Tell No Tales Extended Look
The Big Game trailer for the fifth Pirates film gives us dark and ominous feeling. Of course, what else is to be expected when facing off against a crew of the dead?
Life – Big Game Spot (2017)
All seems well when a team of astronauts create a new form of life in outer space. However, it soon becomes clear that perhaps they were better off alone. Check out this intense Big Game Spot for Life.
Logan – Super Bowl Commercial (2017) 
As "Amazing Grace" is sung gloomily in the background, the world's most beloved mutant, Logan (a.k.a Wolverine) must protect Professor X, a young companion, and himself against those who want to end their kind for good.
The Fate of the Furious – Big Game Spot (2017)
Has Dom (Vin Diesel) really turned his back on his family? We'll find out his and the rest of the crew's fate on April 14.

Transformers: The Last Knight Big Game Spot 2017 
Betrayal seems to be a common theme for 2017 blockbusters — in Transformers: The Last Knight, something has made Autobot leader Optimus Prime go to the dark side.

A Cure for Wellness Super Bowl Commercial (2017)
A peaceful wellness center is not all that it seems, and a young businessman soon finds out that there are dark, mysterious secrets within in A Cure for Wellness.

Which Super Bowl commercials are you most excited for? Let us know below!
---
---
---
Similar Articles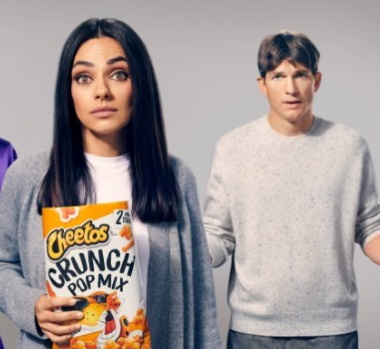 February 3, 2021 | 3 Comments
With the Super Bowl taking place this weekend, brands have released some fun commercials to get you ready for the Big Game. Check out some of our favorites.
---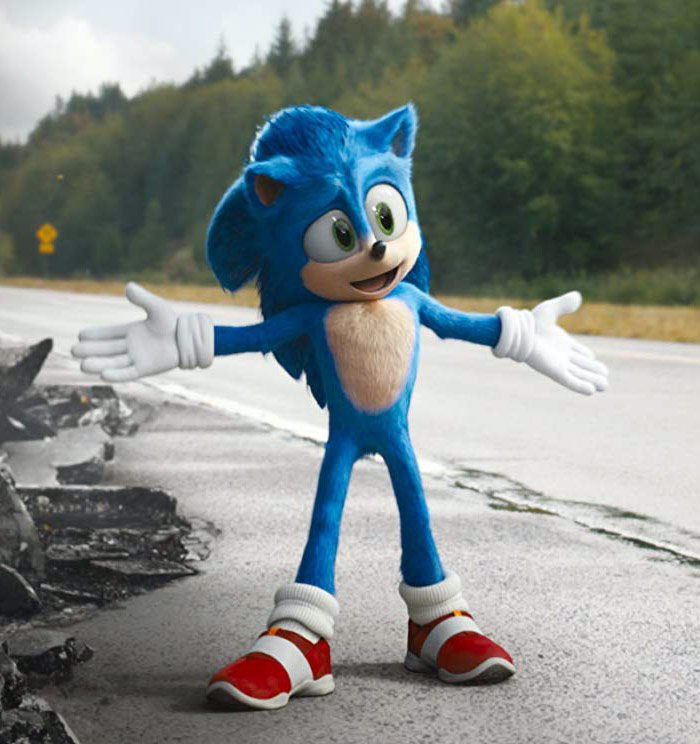 January 30, 2020 | Leave a Comment
Creative marketing is at its best again as companies prepare their best efforts for the biggest televised sporting event of the year, the NFL Super Bowl.
---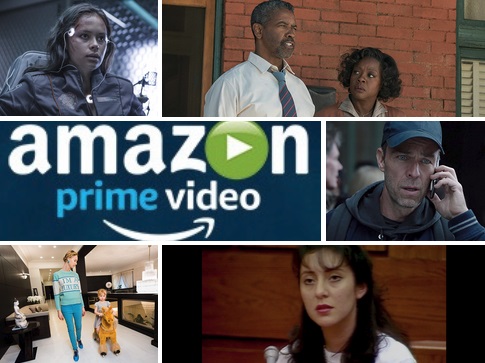 January 30, 2019 | Leave a Comment
Here's what's coming to Amazon Prime Video in February. From original series to classics like Baywatch, there's something for everyone. Click for more.
---