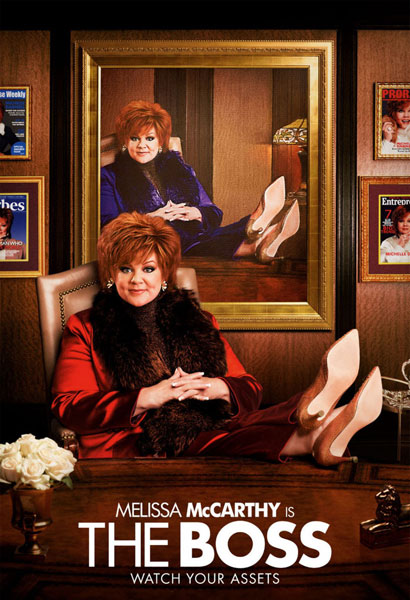 It was a tight race between Batman v Superman: Dawn of Justice and The Boss, but it looks like Melissa McCarthy fans can celebrate a victory, with the 3-star-rated, Martha Stewart-esque comedy about a convicted mogul taking home $23.5 million over the weekend.        
Batman v Superman: Dawn of Justice fought the good fight, but just could not hold onto the top spot. The superhero mashup landed at a very, very close second, however, with $23.4 million — a difference of just about $45,000. Despite a marked decrease in box office earnings since its opening weekend, the DC flick has still managed to rake in close to $800 million worldwide and earn 3.7 stars from Tribute.ca users.
After an impressive five weeks in the top two, Disney's animated comedy Zootopia dropped down to third, earning $14.4 million this weekend. But with an almost $300 million domestic haul and a consistently stellar 4.3 star rating among Tribute.ca users, there's still no stopping this kid-friendly and feminist flick about a crime-fighting bunny.
Nia Vardalos and her sequel My Big Fat Greek Wedding 2, which earned 3.9 stars from Tribute.ca users, landed in fourth, adding $6.4 million to the over $70 million its already earned at the global box office.  
The innovative first-person action movie Hardcore Henry rounds out the top five with a modest $5.1 million showing, halfway recouping its small $10 million budget. And with a 4 star user rating, this POV feature made an even more solid showing here at Tribute.ca.    
~Shelby Morton