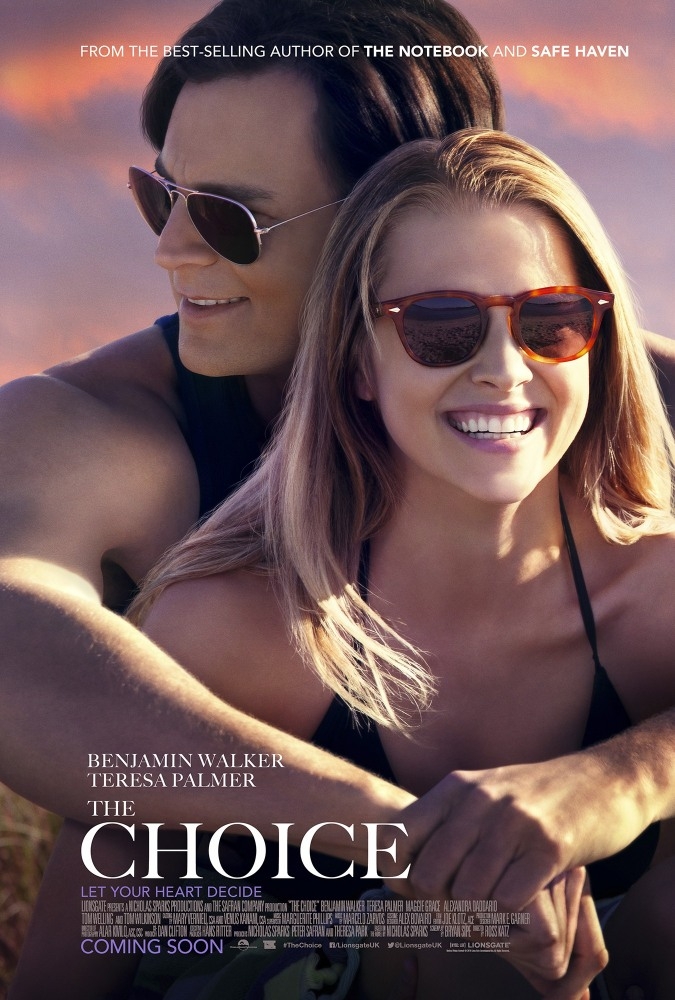 In a surprising twist of events, the Nicholas Sparks romance The Choice has dethroned two-week champ The 5th Wave from the top spot in this week's most popular trailers. The man vs. sea drama The Finest Hours, starring Chris Pine, is still holding strong, but dropped from second to third. The premiere trailer for the upcoming duo comedy Mike and Dave Need Wedding Dates and the second trailer for the star-studded ensemble comedy Hail, Caesar! have made their way up to fourth and fifth, respectively, as the most-watched trailers of the week.~Shelby Morton
Watch the top five trailers below:
1.) The Choice
2.) The 5th Wave
3.) The Finest Hours
4.) Mike and Dave Need Wedding Dates
5.) Hail, Caesar!
The Choice– Travis Shaw (Benjamin Walker) meets his new neighbor, medical student Gabby (Teresa Palmer) when his dog knocks up her female dog. Travis wins her over with his charm but it turns out that Gabby already has a boyfriend. As the two grow close as friends, Travis hopes Gabby will change her mind. Based on Nicholas Sparks' 2007 novel of the same name.
The 5th Wave- After four waves of deadly attacks devastate most of Earth, Cassie (Chloë Grace Moretz), 16, goes on the run to find her younger brother and prepare for the fifth and final wave, in which there is little hope of survival. She then comes across a young man who may be able to help, but she's not sure she can trust him.
The Finest Hours- During a fierce storm, the U.S. Coast Guard is called out to save an oil tanker that's split in two off the coast of Cape Cod. Several boats are sent out for the rescue when another oil tanker, the SS Pendleton, is also spotted in danger just off the coast. Bernie (Chris Pine) is sent out with three other men on what's called a "suicide mission" to save the sailors on board the Pendleton. Based on the true story of the Pendleton Rescue.
Mike and Dave Need Wedding Dates- When brothers Mike (Adam DeVine) and Dave (Zac Efron) place an online ad looking for the perfect dates for their sister's upcoming wedding in Hawaii, they get more than they expected.
Hail, Caesar!- In the 1950s, Capitol Pictures Studios is working hard to bring to the screen their biggest release of the year — Hail, Caesar — starring Baird Whitlock (George Clooney), one of the biggest stars in the world. When Baird Whitlock goes missing, studio "fixer" Eddie (Josh Brolin) is brought in to find him. A ransom note is delivered, asking for $100,000 for Whitlock's safe return. It's signed: The Future.