The Divergent Series: Allegiant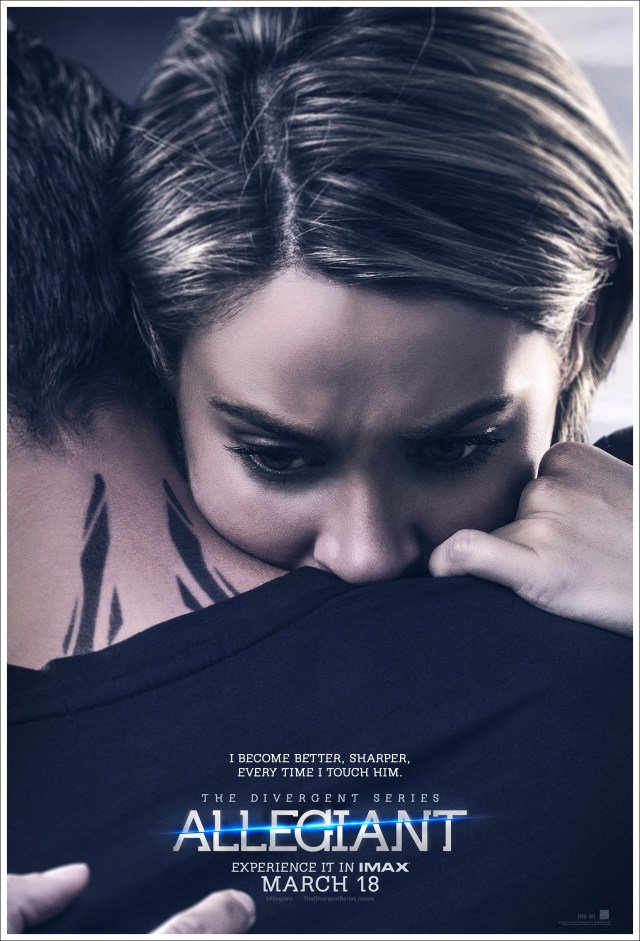 , the third film in the Divergent franchise, takes off right where the sequel ended. The Chicago residents discover that their factions were created as an experiment by a group that resides outside the city and beyond their walls.
Evelyn (Naomi Watts) has taken over the reins and the first order of business is to inject Erudite survivors with truth serum and put them on trial. If they give the wrong answers, they're to be executed. Among those awaiting trial is Tris' brother Caleb (Ansel Elgort).
Four (Theo James) and Tris (Shailene Woodley) decide to free Caleb before they escape the city. Peter (Miles Teller) and Christina (Zoë Kravitz) join them in their quest. Once outside the city, they step into a damaged world and witness barren land, where the toxic rain is red. Chased by a faction member who followed them from the city, they're rescued by the Bureau of Genetic Welfare and taken to a futuristic city.
Upon arrival, they're disinfected and provided clean clothes. Director David (Jeff Daniels), who resides in a special suite upstairs that only certain people are allowed to enter, asks to see Tris. Four is unsure if Tris should trust David. His guard is up and he is more than prepared to get to the bottom of what is actually going on.
Meanwhile, back in Chicago, Johanna (Octavia Spencer) has decided to split ways from the faction led by Evelyn. Johanna, who was the leader of Amity, believes that they belong to a new group known as The Allegiants. A war is waged as Evelyn and Johanna lead their factions and vow to destroy the other.
David explains to Tris that they conducted experiments to learn whether genetically damaged citizens are worth saving. He explains that everyone is damaged, including Four, despite being a Divergent. He informs Tris she is one of the "pure" and wants her help to convince the board that the "damaged" should not be killed. He claims the board is able to stop the ongoing war between the factions back in Chicago. But everything is not what it seems. Lines are crossed and trust is broken. Can David be trusted? Four doesn't seem to think so, but Tris has to make a hard choice that viewers will have to watch to find out.
As someone who hasn't read any of the books in this series, I enjoyed the film. As the plot developed, I was curious to see where the film was going. The previous installment, The Divergent Series: Insurgent, provided plenty of surprises and this film continues to do the same.
Shailene Woodley is remarkable in her role, showing versatility as she portrays a lover, a friend, a sister and a fearless leader who cares about her city. Theo James had a meatier role this time around, compared to the previous two films. He was able to do his character justice as Four's insecurities and his cynical nature set us up for what's to come in the final film.
Miles Teller provided much-needed comic relief. His perfectly timed punch lines are a warm welcome to the drama and chaos as the plot thickens. As expected, Jeff Daniels played his role to a tee and we witness another leader who appears to have his own agenda. The Divergent Series: Allegiant, was even better than I expected. It's well-directed with interesting CGI and detailed performances by the cast. I think fans of the film and the book will enjoy this one.
Like several other young adult franchises, the final book is adapted into two parts, but they were not shot at the same time and are helmed by two different directors. This begs the question: will the final film, Ascendant, piece it all together and wrap the series up in a way that leaves fans satisfied? We'll just have to hold onto our seats until the next film.
The Divergent Series: Allegiant opened in theaters today (March 18, 2016). ~Marriska Fernandes