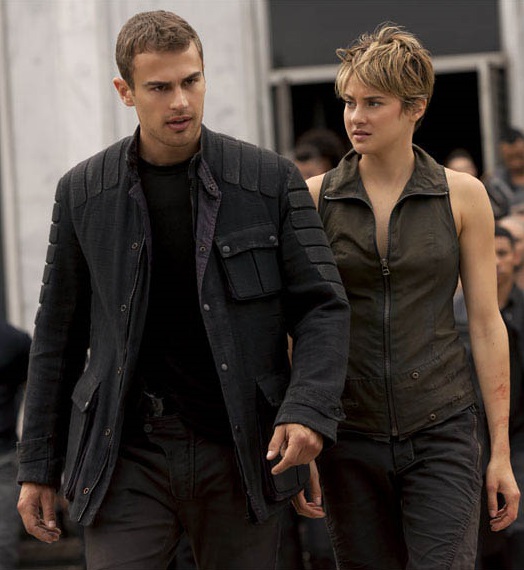 If you are a fan of The Divergent Series you will be overjoyed with the release of the second film, The Divergent Series: Insurgent. The film is every bit enticing as the first and just as action-packed, if not more.
The film picks up right where it left off, a few days after the Divergents have escaped and are on the run. Tris (Shailene Woodley), Four (Theo James), Caleb (Ansel Elgort) and Peter (Miles Teller) seek refuge in Amity, who don't approve of the destruction and upheaval they have created in society. But no sooner have they settled than Amity is attacked by Eric and Max, the leaders of the Dauntless faction, who searching for the Divergents.
They take their orders from Erudite leader Jeanine (Kate Winslet), who is also hunting them down and she has an agenda. She has a box that contains a coded message from the founders of civilization and the only way to open the box and ensure the survival of their society is for a Divergent to pass all five levels of simulations contained within it.
After they escape from Amity, Tris, Caleb and Four jump onto a train and run into the Factionless. Following a showdown, Four reveals that he is Tobias, son of the Factionless leader, Evelyn. Tris and Caleb find the rest of the Dauntless members in Candor and join forces with the Factionless to take down Jeanine, who stops at nothing to get what she wants.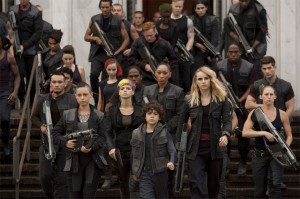 The movie ends on a perfect note, setting the chapter for the next film. The action-packed film is entertaining and fast-paced, leaving no room to lose track of the plot. Shailene Woodley impeccably portrays the tumultuous emotions Tris faces – be it the guilt of killing a friend or the loss of her parents. She makes her character believable and she embodies the same character known from the popular books.
Theo James complemented his on-screen partner, Tris, quite well, offering her solace and comfort when needed. However, he didn't seem to be battling any emotions, given his abusive history with his father and the fact that his mother, whom he believed to be dead, is still alive. I'm hoping to see his character explored in depth in the next film.
Miles Teller, who plays Caleb, friend and foe, was surprisingly very entertaining. He played his smart-ass, sarcastic role to a tee. It was certainly a warm welcome and a source of comic relief. Jai Courtney, who plays Dauntless member Eric, and Mekhi Phifer, who plays Dauntless leader Max, bring in all the action and keep the drama flowing.
Overall, the film keeps the story going and the plots are well-connected. This movie not only caters to teens but is sure to keep everyone, including adults, entertained. As far as sci-fi films go, I would say this one gets my vote.
Click here to read our interview with Mekhi Phifer, who plays Dauntless leader Max.
The Divergent Series: Insurgent opens today, check out the trailer below.
~Marriska Fernandes