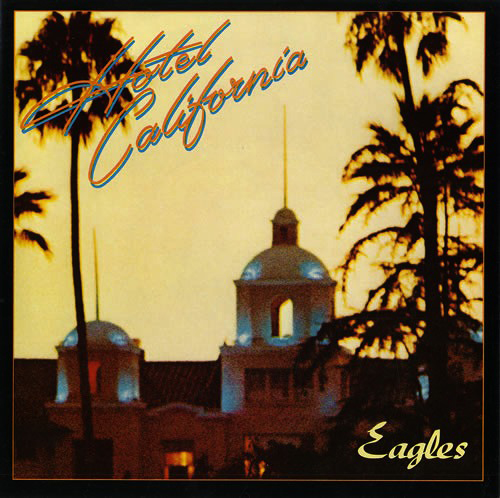 There may be "plenty of room at the Hotel California," but it's safe to say that rock band the Eagles, won't be making any trips to the Mexican establishment anytime soon.
The Eagles have filed a lawsuit against the operators of the hotel, accusing them of trying to make money from their most famous song.
The establishment was named "Hotel California" when it opened its doors in 1950, but went through a series of different owners and name changes over the years, according to the lawsuit. The Eagles' song, which also serves as the title track from the album, was released in 1976.
A Canadian couple, John and Debbie Stewart, who purchased the place in 2001, currently own the 11-room hotel.
The lawsuit claims they aimed to create a reputation "based at least partially on the hotel's reputed, but false, connection to the Eagles."
According to the band's attorney, Laura Wytsma, the hotel plays their music and sells clothing that refer to the hotel as "legendary." She argues that this leaves guests with the impression that the Eagles are somehow involved with the establishment. 
The lawsuit, which was filed in Los Angeles, also claims that the owners have applied to trademark the phrase "Hotel California" in America. The three remaining members of the Eagles (singer/lead guitarist Glenn Frey, who co-wrote the lyrics with fellow band member Don Henley, passed away in 2016) — which was one of the most successful rock bands of the 1970s — are seeking damages.
Although their song isn't based on an actual hotel, the hotel pictured on the Hotel California album cover is the Beverly Hills Hotel. ~Brenden Zerihun