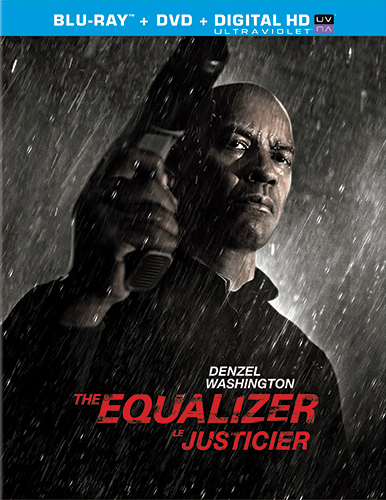 Denzel Washington breathes life into The Equalizer, a movie based on the 1980s TV series starring Edward Woodward as Robert McCall. In this big screen version, Denzel plays McCall, now a retired black ops government agent with a quick temper and wicked weaponry skills.
McCall leads a fairly routine life, working days at a hardware store and spending nights at a diner. Despite his best efforts to lead a normal life, he becomes entwined in a complicated mess after his young friend Alina (Chloë Grace Moretz), a prostitute to the Russian Mafia, is brutally beaten by her pimp, Slavi.
As Alina recovers in hospital, McCall offers to pay Slavi for her freedom. Slavi and his gang refuse and McCall resorts to his old habits to in an attempt to teach the bad guys a lesson. Once the Russian Mafia gets word of what is going on, their enforcer Teddy (Marton Csokas) is given orders to recruit McCall.
Learning that the Russians are after him, McCall goes out of town to get advice from his fellow retired black ops. After gathering a sufficient amount of Intel on the Mafia's leader, he returns to find his hardware store co-workers have been taken hostage by Teddy in return for his surrender.
This film reunites Denzel with his Training Day director, Antoine Fuqua. McCall is portrayed as a modern-day superhero, a concept that is enforced in the Blu-ray special features. Viewers will enjoy the sound effects used to enhance the punches, chatter and explosions.
Additional Blu-ray featurettes include a behind-the-scenes commentary with Denzel and Fuqua. Chloë also sheds some light on her preparation to play her character, while the Training and Fighting clip provides seven minutes of the intense physical demands placed on the actors. Also available on DVD/Blu-ray today: Last Weekend, These Final Hours, Tusk and Elsa & Fred. Click here for a complete listing of recent DVD releases. ~Nadira Chand