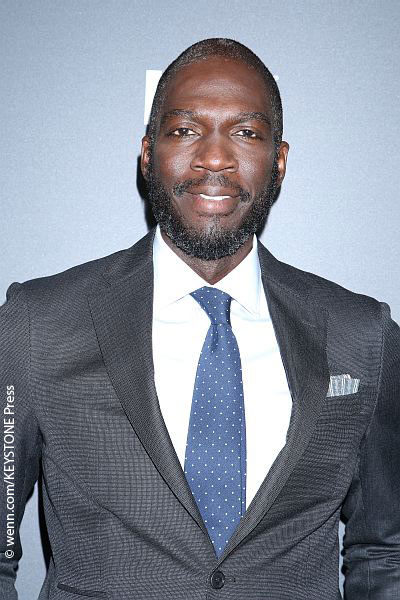 The spark of The Flash may be fading.
Variety has reported that the Warner Bros. and DC Entertainment film has lost its director, Rick Famuyiwa (2015's Dope).
According to sources close to Rick and the studios involved, creative differences are at the root of his departure.
Rick now becomes the second director to walk away from The Flash, following in the wake of Seth Grahame-Smith. Seth exited the project earlier this year.
Addressing his departure in an official statement, Rick said, "When I was approached by Warner Bros. and DC about the possibility of directing The Flash, I was excited about the opportunity to enter this amazing world of characters that I loved growing up, and still do to this day. I was also excited to work with Ezra Miller, who is a phenomenal young actor."
He added, "I pitched a version of the film in line with my voice, humor, and heart. While it's disappointing that we couldn't come together creatively on the project, I remain grateful for the opportunity. I will continue to look for opportunities to tell stories that speak to a fresh generational, topical, and multicultural point of view."
Concluding his statement, Rick said, "I wish Warner Bros., DC, Jon Berg, Geoff Johns, and Ezra Miller all the best as they continue their journey into the speed force."
Rick's split is somewhat surprising, considering that pre-production is already in full swing and production was scheduled to get underway in early 2017.
The Flash was scheduled for a March 16, 2018 release, but there's no word yet on whether Rick's exit will alter that.
If this story reminds you of director changes on another recent Warner/DC picture, your memory serves you well. Wonder Woman was initially slated to be helmed by Michelle MacLaren, known for directing episodes of The Walking Dead, Breaking Bad and Game of Thrones, but she suddenly bid the film farewell and was replaced by Monster director Patty Jenkins shortly after.
What do you think of Rick's move? Is the future of The Flash in jeopardy? Share your thoughts with us. ~Matthew Pariselli