What's the perfect way to botch a bachelor party in Sin City? For Bradley Cooper, Ed Helms and Zach Galifianakis the answer is simple: lose the groom.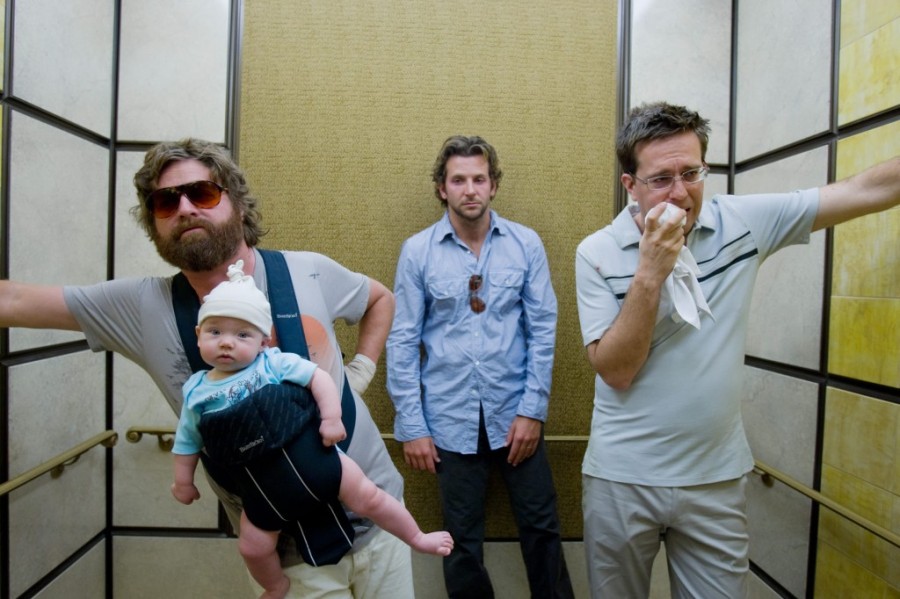 While it's nerve-wracking for most soon-to-be-newlyweds, missing the groom at the wedding is unthinkable. But groom-to-be Doug Billings knows, or thinks, that he's in good hands with his closest friends—Stu (a dentist played by Ed Helms), Phil (a teacher, Bradley Cooper) and Alan (the groom's deadbeat brother-in-law to be, Zach Galifianakis)—who plan his bachelor party in Las Vegas.
But the worst fears these guys could ever imagine come true the next morning when they not only wake up to a trashed hotel suite with nasty hangovers but also shockingly discover that the groom, Doug, is missing. But to add further insult to a bad morning, they also find out they've been bunking with three new guests: a chicken, a tiger and a six-month-old baby. But the other important question that also remains: What the heck happened to Stu's tooth?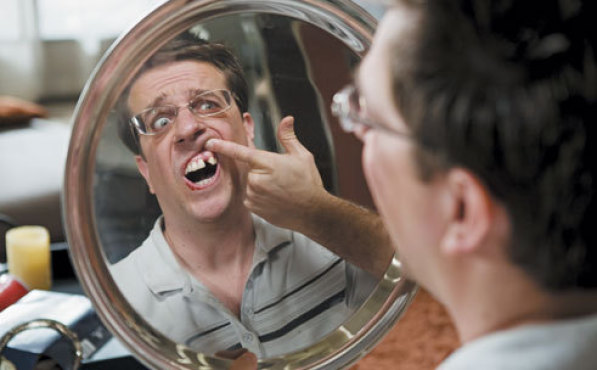 As pandemonium hits, Phil, Stu and Alan race against the clock to locate Doug before the wedding by retracing their steps from the night before. As the events of the previous night unfold, the guys slowly, and painfully, uncover what really happened (think a meeting with Mike Tyson's fist, thugs, and a stolen police car) and decide that the best way to handle their Vegas debauchery is to stay true to the old adage: What happens in Vegas, stays in Vegas.
Buzz: Stay for the end credits of The Hangover. The hilarious pictures found on a camera reveal all of the night's debauchery!
– Toni-Marie Ippolito