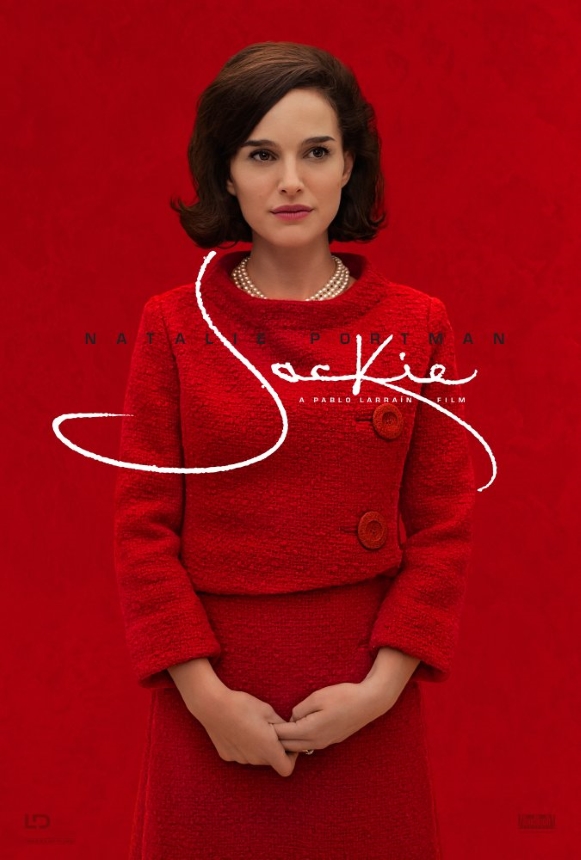 On Friday, November 22, 1963, President John F. Kennedy was brutally struck by gunfire while traveling in a motorcade along Dallas' downtown core. His wife, Jacqueline Kennedy, was sitting right beside him. In the midst of sheer chaos, Jackie held her dying husband's head in her hands, whispering her unwavering love for him.
While President Kennedy did not survive, Jackie's strength and determination to uphold her husband's legacy endured. Just one hour after JFK was pronounced dead, the First Lady stood next to Vice President Lyndon B. Johnson as he took the oath of office, still wearing the iconic pink Chanel suit that was now covered in her husband's blood. And less than a week after that, Jackie sat down for a detailed and painfully candid interview about her harrowing experience of watching the man she loved die before her eyes.
The story of Jackie's unwavering strength in the midst of tragedy has been brought to the big screen by Chilean director Pablo Larraín in Jackie. Starring Oscar winner Natalie Portman as Jacqueline Kennedy, Billy Crudup as LIFE journalist Theodore H. White and Peter Sarsgaard as Bobby Kennedy, the drama follows Jackie as she copes with her loss, all while maintaining her roles as the First Lady, a wife, and a mother. It opens in Toronto today; in Vancouver on Dec. 16 and wide on January 27, 2017. ~Shelby Morton
To read more about the assassination, the aftermath, and Jackie's efforts in the days following her husband's death, click here.