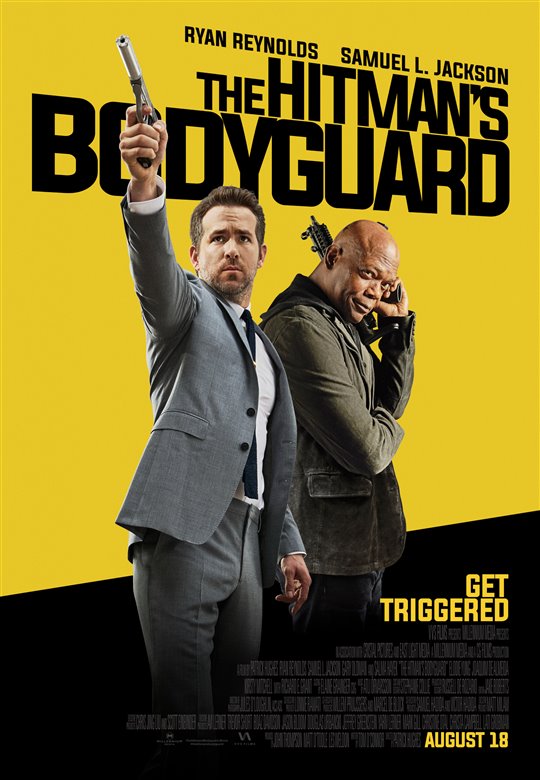 With no new movies opening wide over the long weekend, the action/comedy The Hitman's Bodyguard starring Ryan Reynolds and Samuel L. Jackson held onto the top spot at the weekend box office for the third weekend in a row.
Taking in an additional $10.3 million at the domestic box office, The Hitman's Bodyguard has now grossed over $54.9 million. Audiences are enjoying the exciting ride, with our users giving the film a rating of 3.9 stars out of 5.
Horror movie fans kept Annabelle: Creation in second spot in its third week of release. The horror film earned $7.3 million this weekend, for a total gross take of $89 million. Our users give it a 2.9 star rating out of 5.
Wind River climbed up a spot from fourth last weekend to earn third this time around. In its fifth weekend at the box office, the thriller/drama earned $5.9 million, making its current domestic gross $18.3 million. Our users give the film a rating of 4.2 out of 5 stars.
Dropping a spot to fourth was the animated comedy Leap!, which earned $4.9 million in its second weekend. Previously released in Canada under its original title, Ballerina, the film has a high rating of 4.7 stars from our users.
Holding on to fifth spot in its third week was Logan Lucky. The film, starring Channing Tatum and Daniel Craig, earned an additional $4.4 million this weekend, making its gross $21.5 million. It has a 3.9-star rating from our users.
Did you go see a movie during the weekend? Let us know which one in the comment section below! ~Marriska Fernandes