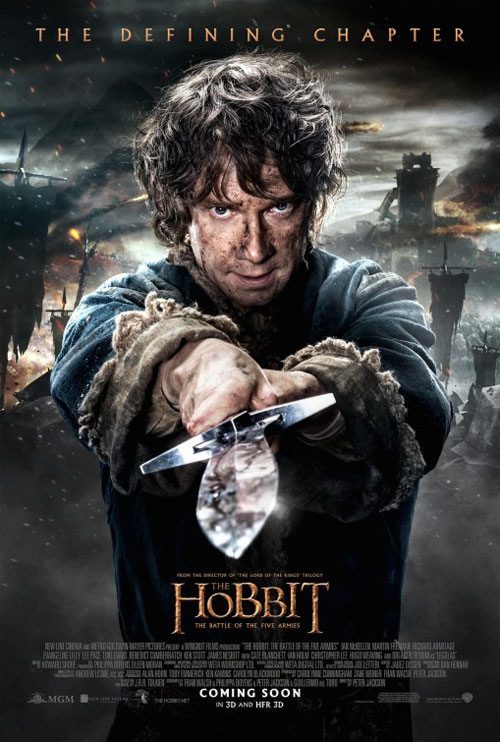 Twas the weekend before Christmas, and all through the house, not a soul was watching TV, sprawled out on the couch. Christmas trees were still standing bare because everyone was at the movies having too much fun to care!
This weekend moviegoers had an array of new movies to choose from and they crowned Peter Jackson's The Hobbit: The Battle of the Five Armies as their victor. The final installment in the epic trilogy follows Bilbo Baggins as he tries to prevent a major war between Dwarves, Elves and Men, while an army of Orcs is headed straight for Erebor. The film earned $54.7 million and currently holds a 4.7 star Tribute user rating.
Coming in second was Ben Stiller's comedy Night at the Museum: Secret of the Tomb, which earned $17.1 million. The sequel to the original 2006 film once again follows Larry, the security guard, as he tries to save the museum's magic after it begins to die out. The film holds a 5 star Tribute user rating after its first weekend at the box office.
Taking third place in its opening weekend was Will Gluck's remake of the beloved musical Annie. The movie, which has a star studded cast including Jamie Foxx, Cameron Diaz, Quvenzhané Wallis and Rose Byrne, opened to $15.9 million. The musical follows foster child Annie (Wallis) as her life changes after a political candidate takes her in to increase his rankings in the polls. The film currently holds a 3.4 star Tribute user rating.
Coming in fourth was last weekend's box office champion, Exodus: Gods and Kings. The Christian Bale drama brought in $8.1 million in its second weekend in theatres and currently holds a 3.6 star Tribute user rating. The film tells the classic tale of Moses freeing the slaves from Egypt and beginning the famous 12 Plagues.
Finally, rounding out the top five was The Hunger Games: Mockingjay- Part 1. In its fifth weekend in theatres the first part of the final installment of the trilogy earned $7.9 million. The Jennifer Lawrence led film currently holds a 3 star Tribute user rating. ~Janine Wyslobicky