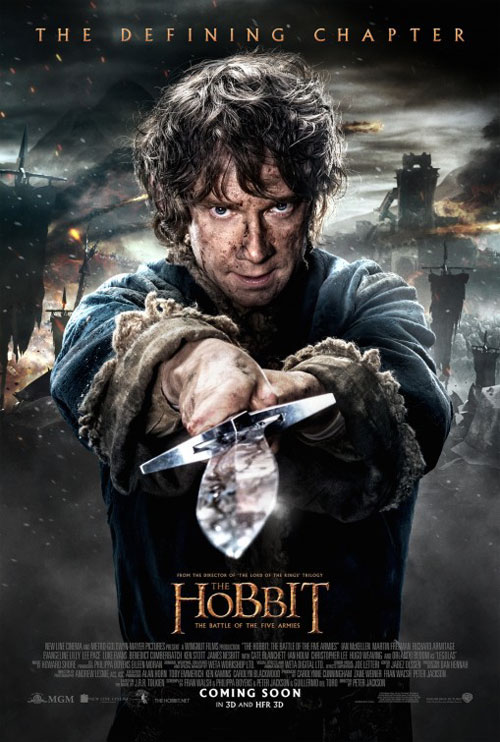 Hanging on to first place for the third weekend in a row at the domestic box office was Peter Jackson's The Hobbit: The Battle of the Five Armies. The final installment in the trilogy earned an estimated $21.9 million and currently holds a 4.34 star Tribute user rating.
Taking second place was Rob Marshall's Into the Woods, which earned $19.1 million. The star studded musical — featuring Meryl Streep, Emily Blunt, James Corden, Anna Kendrick, Chris Pine and Johnny Depp — currently holds a 2.59 star Tribute user rating.
Coming in third was Angelina Jolie's film Unbroken, which brought in $18.4 million. The film currently holds a 4.52 star Tribute user rating after its second weekend in theatres.
The new horror movie The Woman in Black 2: Angel of Death debuted in the fourth spot, taking in $15.1 million and earning a 5 star Tribute user rating.
Dropping one spot from fourth to round out the top five was Ben Stiller's comedy Night at the Museum: Secret of the Tomb, which earned an estimated $14.5 million. The sequel follows Larry, the security guard as he tries to save the museum's magic. The film holds a 4.2 star Tribute user rating. ~Janine Wyslobicky