The House is a gamble: Blu-ray review
By Alexa Caruso on October 11, 2017 | 1 Comment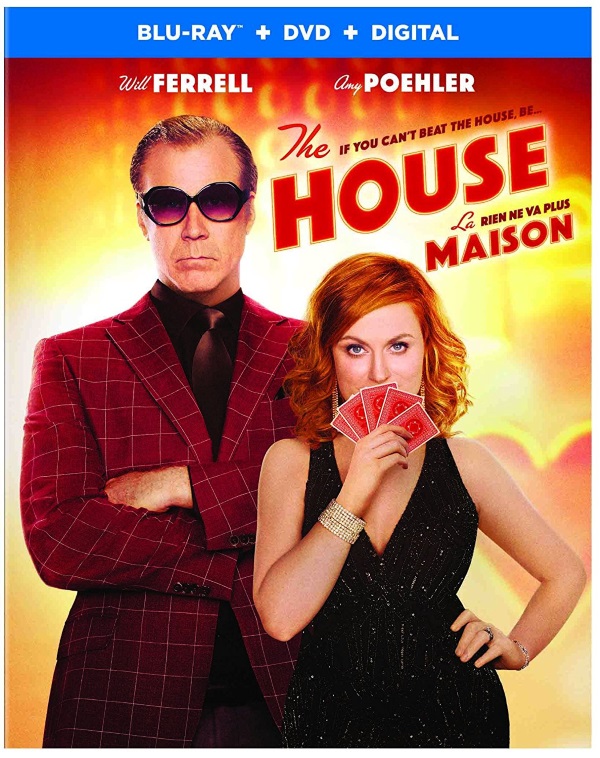 Will Ferrell and Amy Poehler team up to play parents Scott and Kate Johansen who will do anything to put their daughter, Alex (Ryan Simpkins), through college in the comedy The House.
Scott and Kate are ecstatic when Alex learns she's been accepted to the prestigious college of her choice. While the price tag for Alex to attend is steep, the family is lucky to have had Alex selected to receive their local town's scholarship award, which will fund her tuition. Unfortunately, city councillor and local jerk, Bob (Nick Kroll), has other plans in mind and cancels the scholarship in vote of building a town pool and recreational area.
Scott and Kate do their best to play by the rules to obtain the tuition money — they ask to take out a loan, ask for a raise, try to find new work — but it seems playing nice and legal is getting them nowhere. Luckily, their best friend, Frank (Jason Mantzoukas), is a gambling fiend looking to get his house back from foreclosure and get his wife back from an impending divorce.
Knowing the ins and outs of casino life, Frank cooks up a scheme to open a casino in his large house and invite all the neighbors to try to cash in (or out, depending on their luck) in the hopes of raising the money they need to send Alex to school and get his house back. He asks Scott and Kate to take a gamble on his idea, and they eventually agree. Cue the high-roller game tables, pool parties and the ever-popular Fight Night, and the group is all in! Of course, running an illegal operation has its setbacks and the trio learn that the hard way when their casino gains the attention of councillor Bob and a few shady criminals.
The House is equal parts heartwarming and hilarious. While not side-splittingly funny, the film has its moments. You'd expect most of those moments come from the legendary comedic minds of Will Ferrell and Amy Poehler, but in a surprising twist, the fun and frazzled character, Frank, played by Jason Mantzoukas, seems to steal the spotlight. Frank was probably the best part of this film. His antics and quirky nature are enjoyable to observe and serve to enhance the rest of the ensemble cast.
Will Ferrell and Amy Poehler have definitely had funnier roles, but they work well together in this film, regardless. They are convincing as parents who would truly do anything for their daughter, with whom they are clearly close. Amidst all the crude humor, cursing and innuendos, they each bring a warmth to the film that you wouldn't expect, as many parents know the feeling of being willing to do anything for their child. Overall, the film is a good watch if you're looking for a quick laugh. It's fun and offers a few good chuckles throughout.
Special Features:
The House: Playing with a Loaded Deck showcases the hilarity that went on backstage with the roster of top-notch comedians.
If You Build The House They Will Come shows how the film crew transformed an unassuming suburban home into a casino that could rival any in Las Vegas.
The rest of the Blu-ray combo pack special features includes a slew of deleted, extended and alternate scenes, a hilarious gag reel, as well as Line-O-Ramas, which features many of the film's funny improv moments.
Seen The House? Be sure to tell us and other movie fans your thoughts by rating/reviewing the film here! ~Alexa Caruso
---
---
---
---
Similar Articles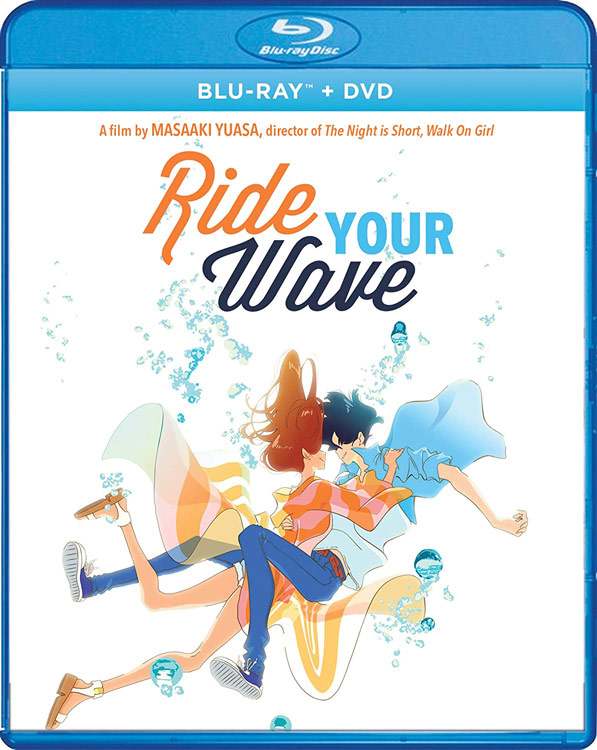 August 4, 2020 | Leave a Comment
Check out this week's assortment of DVDs, Blu-rays and more for your home entertainment enjoyment, including Season 2 of Jack Ryan starring John Krasinski.
---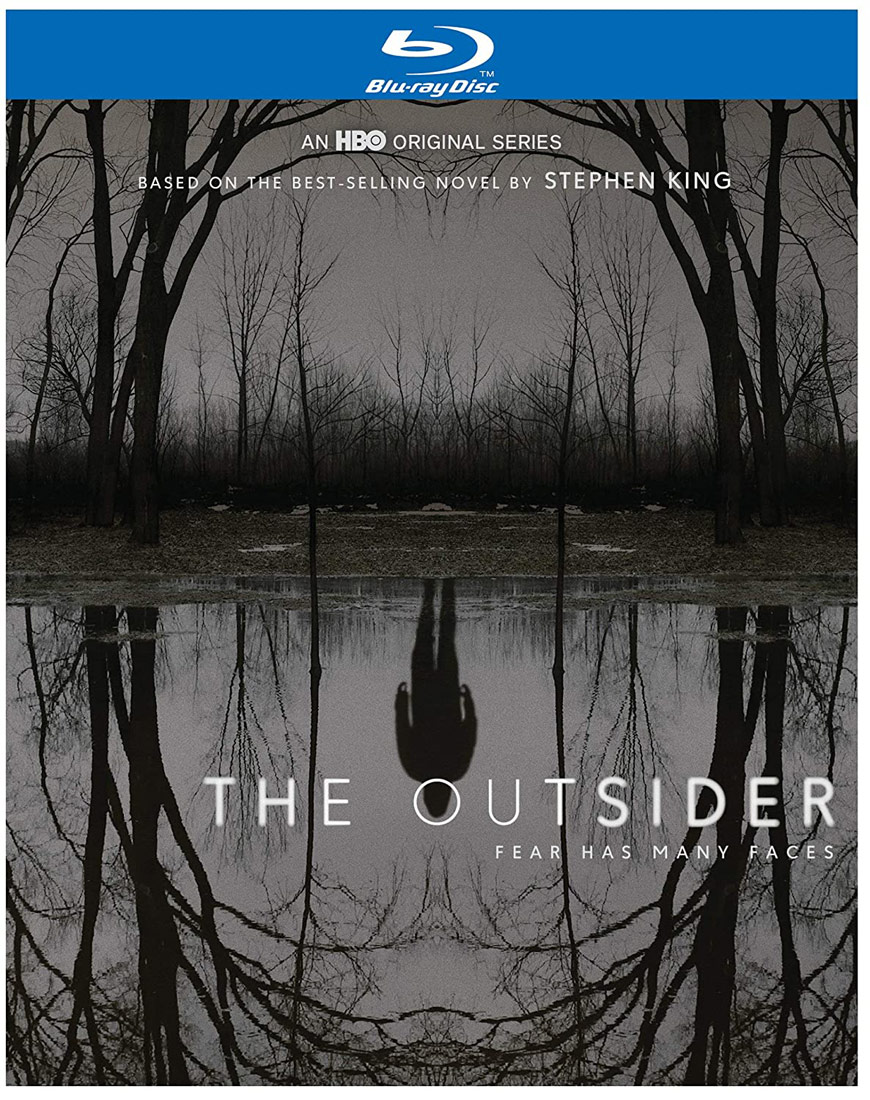 July 28, 2020 | Leave a Comment
Check out the assortment of releases this week, featuring the talents of Ben Mendelsohn, Jason Bateman, Nicolas Cage, Cynthia Erivo, Amy Ryan and Nick Robinson.
---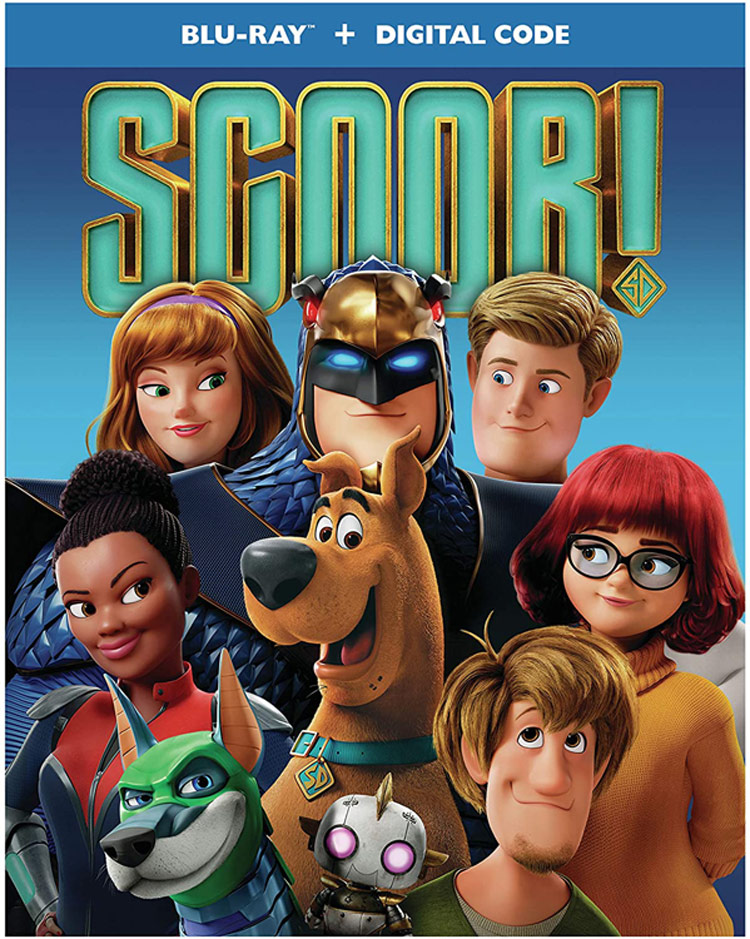 July 21, 2020 | Leave a Comment
Check out the assortment of releases this week, featuring the talents of Bruce Willis, Jesse Eisenberg, Scarlett Johansson, Adam Driver, Zac Efron and more!
---