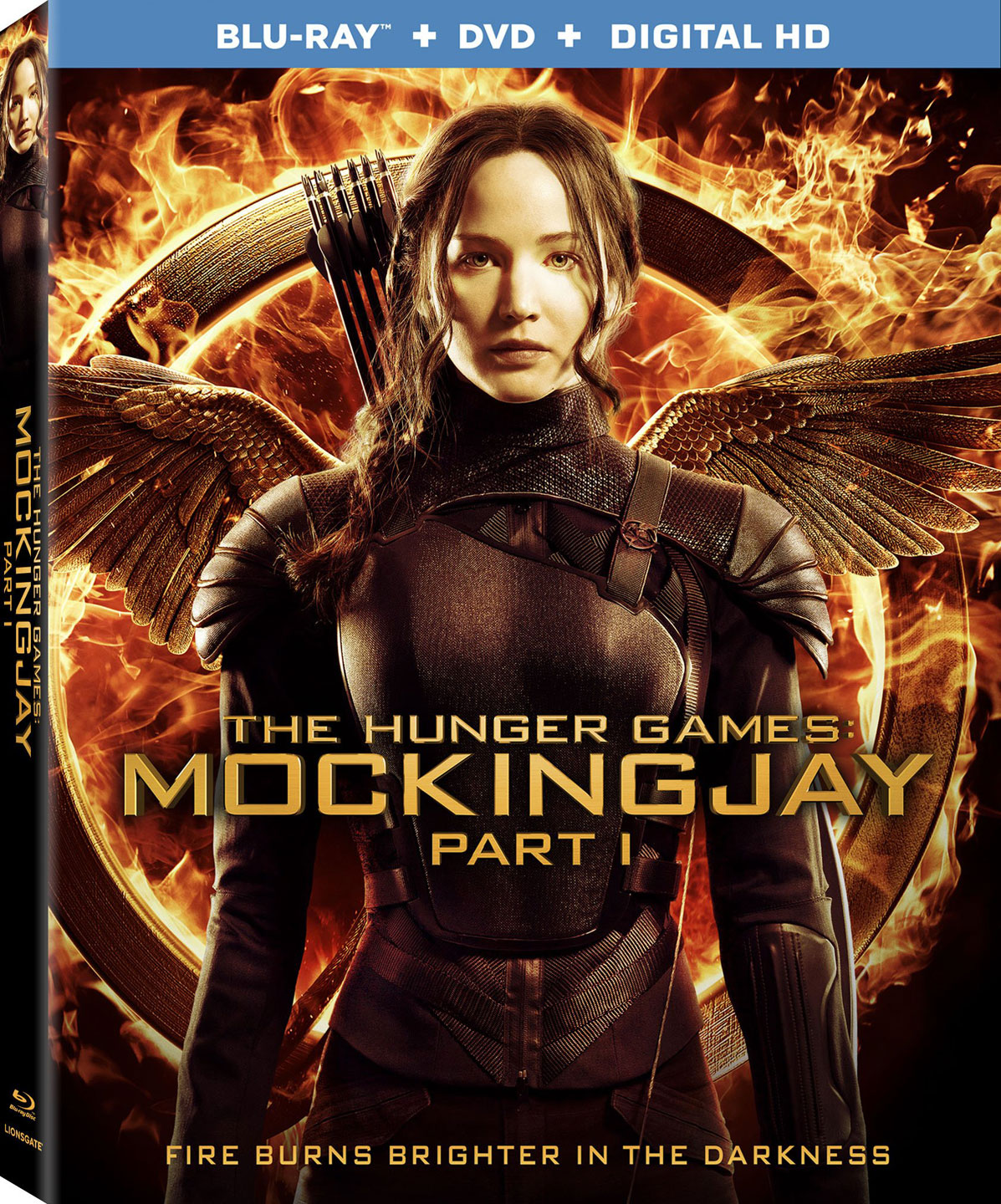 The Hunger Games: Mockingjay – Part 1 picks up where Catching Fire left off, but it's quite a bit darker. A lot changed when Katniss (Jennifer Lawrence) shot an arrow through the force field in the arena and was airlifted to safety by Haymitch (Woody Harrelson) and Plutarch (Philip Seymour Hoffman).
President Snow (Donald Sutherland) immediately sent soldiers in to destroy District 12, killing most of the population and leaving the survivors of the massacre homeless. Katniss winds up in District 13, which is led by President Coin (Julianne Moore).
Mockingjay is based on the first half of the last book in the Hunger Games series, so unlike Catching Fire, which also had a cliffhanger, only half of this story is told. However, the first half is a great set up to the finale.
The movie stays true to the book, and it was probably a good move to split it into two because there's so much happening that fans who have not read the final book might have wondered at times what was going on.
I was amazed how much the set looked almost exactly how I'd pictured it when reading the book. The performances are also extraordinary – Katniss is very emotional, especially after finding out Peeta (Josh Hutcherson) is being held [and is probably being tortured] in the Capital; as well, she witnesses the aftermath of the butchery that took place in District 12.
As we've come to expect from her, Jennifer Lawrence plays Katniss to perfection – she's emotional but also fierce when she has to be. The late Philip Seymour Hoffman, to whom the film is dedicated, plays his role as Plutarch Heavensbee with a great deal of warmth and empathy – we can't help but love the guy. Julianne Moore is appropriately rigid and tough — but not unlikeable — as the hardened District 13 President Coin. I would have liked a bit more of a glimpse into who she really is, but that's probably being saved for Part 2.
We get to see more of Liam Hemsworth as Katniss' best friend/possible romantic interest Gale this time around, although he seems so focused on the rebellion that he loses some status as a possible rival to Peeta.
Elizabeth Banks as Effie Trinket almost steals the show — despite wallowing in misery at the loss of the luxuries she enjoyed in the Capital, she does it with perky panache.
Mockingjay – Part 1 is a must see for Hunger Games fans, who are going to savor every bit of screen time and plot line served to them, even if it feels incomplete. Although this installment ends abruptly, it was a perfect point to stop, leaving us hungry for the final installment, which hits theatres November 20th.
Special features on the DVD include an audio commentary with director Francis Lawrence and producer Nina Jacobson, deleted scenes and a Sneak Peek of The Divergent Series: Insurgent. These features are also on the Blu-ray and Digital HD, plus a behind-the scenes documentary called The Mockingjay Lives: The Making of Mockingjay ­Part 1, which features "never-before-seen interviews and on-set footage of the cast and crew, taking an in-depth look at the making of the film including the script adaptation, location scouting, set design including physically creating the hovercraft ­casting the new characters, and bringing District 13 to life."
Other features include "Straight From the Heart: A Tribute to Philip Seymour Hoffman" featurette; "Songs of Rebellion: Lorde on Curating the Soundtrack" featurette and the "Yellow Flicker Beat" Lorde music video. ~Alexandra Heilbron