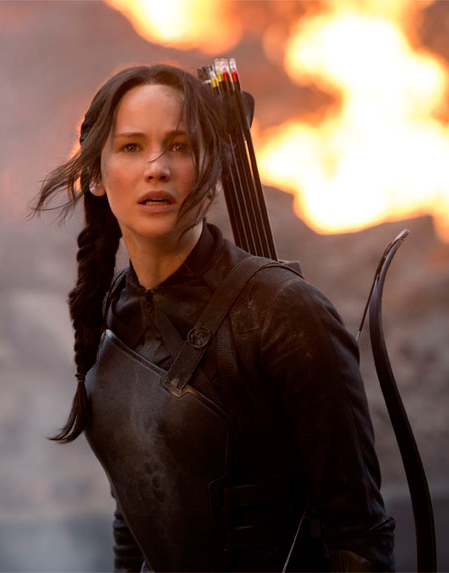 The Mockingjay returns to theaters today in The Hunger Games: Mockingjay – Part 1, the highly anticipated sequel to 2013's highest-grossing film, Catching Fire. Stars Jennifer Lawrence, Liam Hemsworth and Josh Hutcherson reprise their roles as Katniss, Gale and Peeta in what is sure to be one of the biggest box office hits of 2014.
After escaping the arena, Katniss Everdeen finds herself in District 13, where its leader, President Coin (Julianne Moore), is urging her to become a symbol of their rebellion against the Capitol. Katniss struggles with the responsibility of becoming the face of a revolution while trying to find a way to save Peeta and the other captive victors from President Snow (Donald Sutherland). Check showtimes here.
Mockingjay won't be facing any major competition in its opening weekend, but there are two films out in limited release in Toronto this week. Tommy Lee Jones and Hilary Swank star in The Homesman, about a spinster and a claim jumper who work together to transport a group of troubled women to Iowa. Check showtimes here. Elle Fanning stars in Low Down, a story of a young girl and her complex relationship with her father (John Hawkes), a jazz musician addicted to heroin. Check showtimes here.
You can find a full listing of all the films currently playing by clicking here as well as all your local showtimes. Happy Hunger Games! ~Kelly Townsend