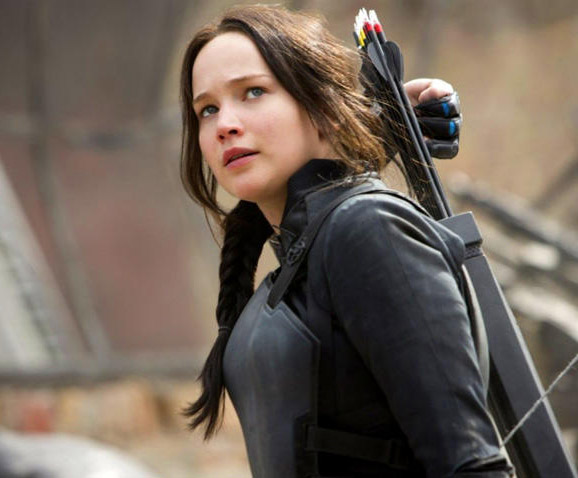 It was a slow weekend at the box office with only one new wide release, but The Hunger Games: Mockingjay – Part 2 starring Jennifer Lawrence, Josh Hutcherson and Liam Hemsworth, once again took the top spot with a healthy $11.4 million in its fourth weekend out.
Director Ron Howard's new film, In the Heart of the Sea, debuted in second place this weekend, earning a rather disappointing $11.1 million.
The animated Disney/Pixar flick The Good Dinosaur held onto third place, with an additional $10.3 million, while Creed, a Rocky spin-off featuring Michael B. Jordan as Adonis Creed, the son of one of Rocky's former opponents, held onto the fourth spot for another weekend, earning an additional $10.1 million.
Rounding out the top five and dropping from its second place spot from last weekend was the Christmas horror story, Krampus, with another $8.4 million.
Debuting next weekend is Star Wars: The Force Awakens and it's expected to be the biggest feature film opening of all time – check back here next week to see how much it earns!